'Black Lightning' Season 4: When It Starts and How to Watch Online
Black Lightning Season 4 is the latest of The CW's superhero shows to return in 2021 following the release of Batwoman Season 2 last month. Episodes of the Cress Williams-starring DC Comics series will start to come out in early February, and will then be available to watch online on a number of streaming services throughout the year. Season 4 of the show has also been confirmed to be the last ever set of adventures for Black Lightning (played by Cress Williams) and his super family.
When Black Lightning Season 4 starts
Season 4 of the show begins on Monday, February 8, with Episode 1 "The Book of Reconstruction: Chapter One" airing that night at 9 p.m. ET / 8 p.m. CT on The CW. The remaining episodes will then air weekly on Mondays in that timeslot, where they air after episodes of All American Season 3.
The synopsis for the first episode reads: "Jefferson Pierce (Cress Williams) is still mourning the death of his long-time friend Detective Henderson. Meanwhile, Gambi (James Remar) is presented with an interesting opportunity. Lastly, Lynn (Christine Adams) and Jefferson are still not able to see eye to eye."
How to watch Black Lightning Season 4 online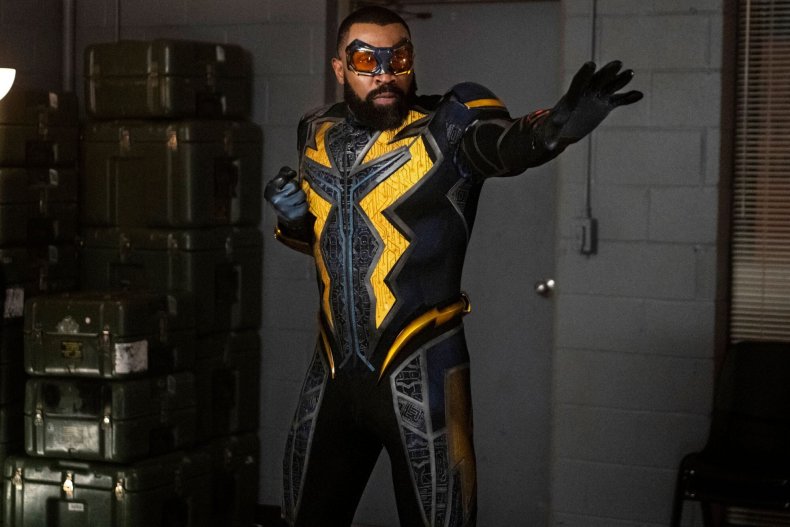 Shortly after airing, episodes will be available on The CW website and app in the U.S. These episodes will be available to watch online for free with ads there.
Currently, however, CWTV.com and The CW app do not offer their own live-stream service. This means that if viewers want to watch Black Lightning online as it airs, they will have to do so via an additional service like YouTubeTV, Hulu plus Live TV or Sling.
Throughout the run of Black Lightning Season 4, the five most recent episodes will be available to watch for free on The CW website and app.
Viewers who want to wait until the whole season has aired to binge it, however, will have to wait until it comes to Netflix. The streaming service has a deal with older CW shows (including Black Lightning) in which all the episodes of a season come to the streamer eight days after the season finale first airs.
So far, The CW has not revealed how many episodes the current season has, so we can only estimate the show's Netflix release date. The last two seasons came to Netflix in March, while the first one came in April.
As Black Lightning Season 4 began in February (four months later than the last two seasons), then a late spring Netflix release date is more likely.
Netflix subscribers, however, can watch the first three seasons of Black Lightning now. Those seasons are currently streaming on Netflix in 35 countries: Argentina, Australia, Belgium, Brazil, Canada, Colombia, Czech Republic, France, Germany, Greece, Hong Kong, Hungary, Iceland, India, Israel, Italy, Japan, Lithuania, Malaysia, Mexico, Netherlands, Poland, Portugal, Romania, Russia, Singapore, Slovakia, South Africa, South Korea, Spain, Sweden, Switzerland, Thailand, the U.K and the U.S.
Black Lightning Season 4 airs Mondays at 9 p.m. ET / 8 p.m. CT on The CW.