'Black Lightning' Spoilers: Nafessa Williams on Anissa Being a 'Smarter Superhero' and Making Time for Romance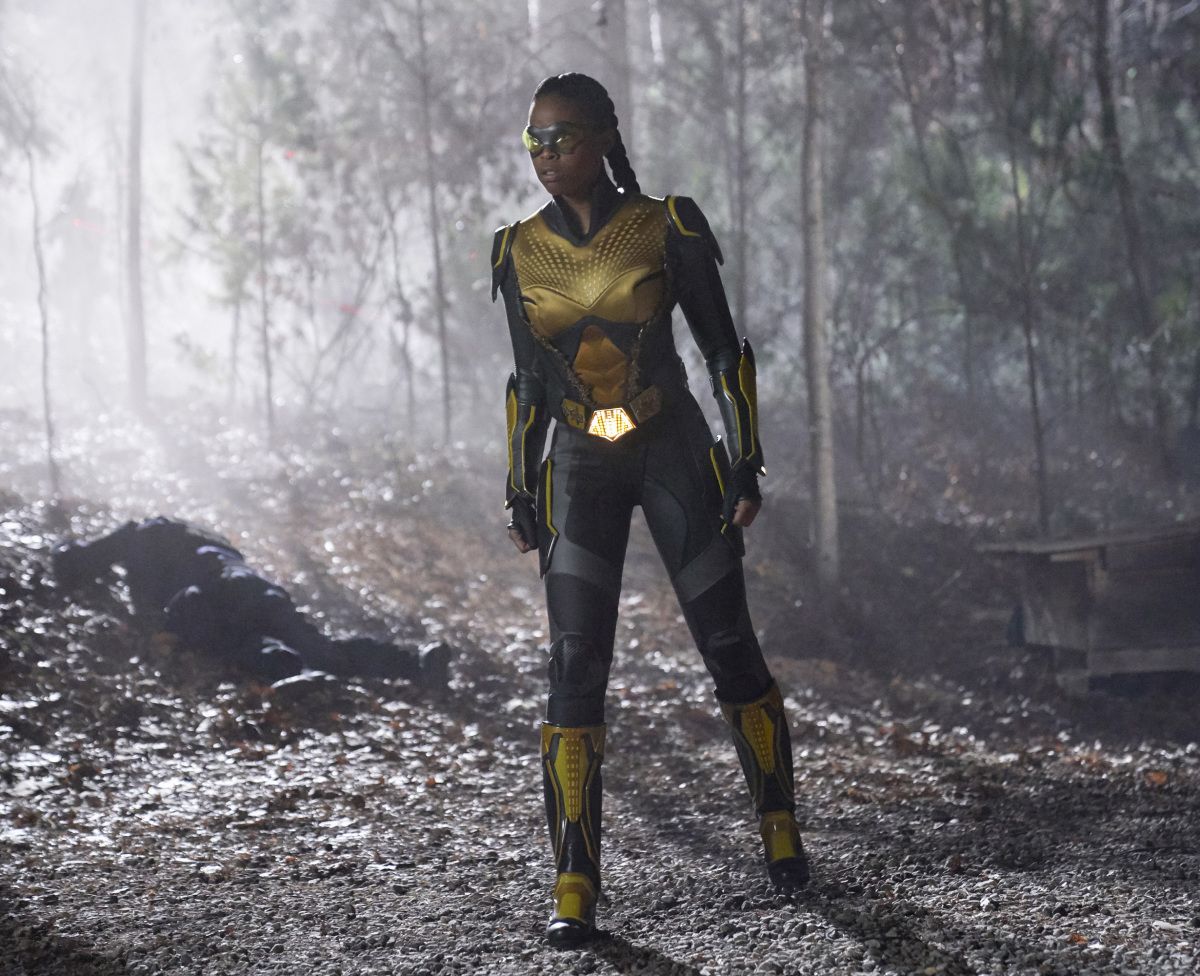 Because Anissa knows how to control her powers now, she has time for other aspects of her life—including a relationship—in Black Lightning Season 2.
Fans watched Anissa train herself, so she went from breaking her bathroom sink to learning to breathe and suiting up as Thunder. "She was really, really determined to figure it out. It was driving her crazy," star Nafessa Williams told Newsweek. "Now that she's figured it out, she is having a little fun with it, but she's become a smarter superhero."
"Anissa is definitely more comfortable in who she is and she understands her powers," she continued. Because she's "a little bit more secure and confident," there's "a bit more room for her to have more of a life outside of [being a superhero]."
She'll try to "juggle" everything outside of being a superhero—including her family, job, love life and activism—and create "a little more of a balance in her life," Williams previewed. "She's a little bit more interested in the romantic side of her life at this point."
Having a romantic relationship "gives her some piece of mind, something to quiet her mind at the end of a long superhero day," the actor said. " I think she wants to settle down and have somewhat of a life, but she's still caught up in being a superhero. But I think she's going to start taking the advice of her family to live a little more this season." She's hoping to see more of her character's relationship with Grace (Chantal Thuy), with whom she flirted in Season 1.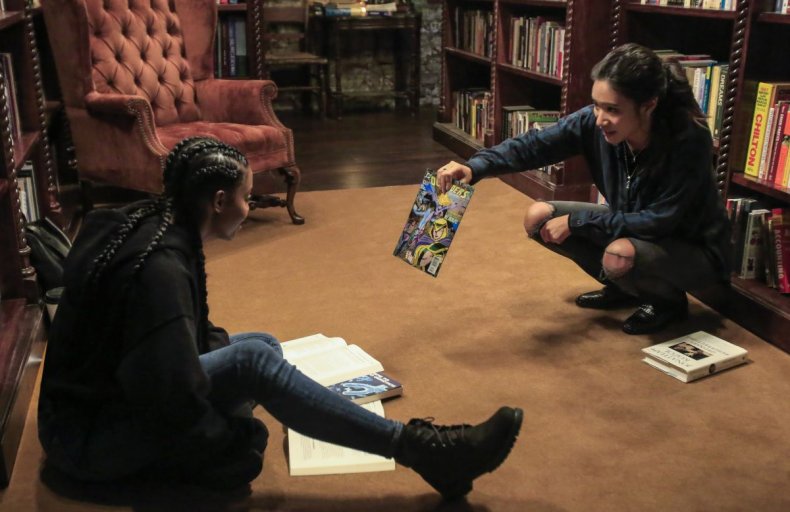 Grace's appearance seemed to tease the introduction of the comics' Outsiders, a team of people with powers when she and Anissa discussed the comic in their first meeting. Sofia Vassilieva has been cast as a member, Looker, who will "be an interesting dynamic to add to Season 2," Williams teased. "Knowing Grace is part of the Outsiders and she'll be back, we'll see how that unfolds."
Anissa is going to have plenty on her plate when it comes to her family this season. The Pierce family is "dealing with the consequences from the choices they made in Season 1," the actor said. "You're watching us trying to cope and figure out what's our next move, how do we protect Jennifer, who's still a teenager in school."
Jennifer (China Anne McClain) isn't happy she has powers like her older sister is. "You'll still see Anissa trying to convince her sister to embrace her powers and just to understand, 'This is who we are, we can't change ourselves, so you might as well just jump on board and embrace it,'" Williams told Newsweek. "You may still see that's a struggle with that within that relationship in the second season, somewhat as you have in the first season. Eventually, we're hoping Jennifer opens up."
Though they disagree about their powers, that comes second to being sisters. "They're each other's best friends, so at the end of the day, whatever is going on, they know they have each other and they can come to each other and talk and get the love and the support they need from one another," she said. "At the root of it, they are really strong connected sisters."
While Jennifer may be struggling with fighting alongside her sister and father, the Pierce family does fight for their community—and that's something Jefferson Pierce/Black Lightning (Cress Williams) has to keep from Inspector Henderson (Damon Gupton). "It's a really interesting dynamic for it to be his best friend, and you can imagine the struggle it is that he can't even really fully express who he is to [him]."
Black Lightning Season 2 premieres Tuesday, October 9 at 9 p.m. ET on The CW.