Black Lives Matter Activists Call for LeBron James to Sit Out of Games Following Tamir Rice Decision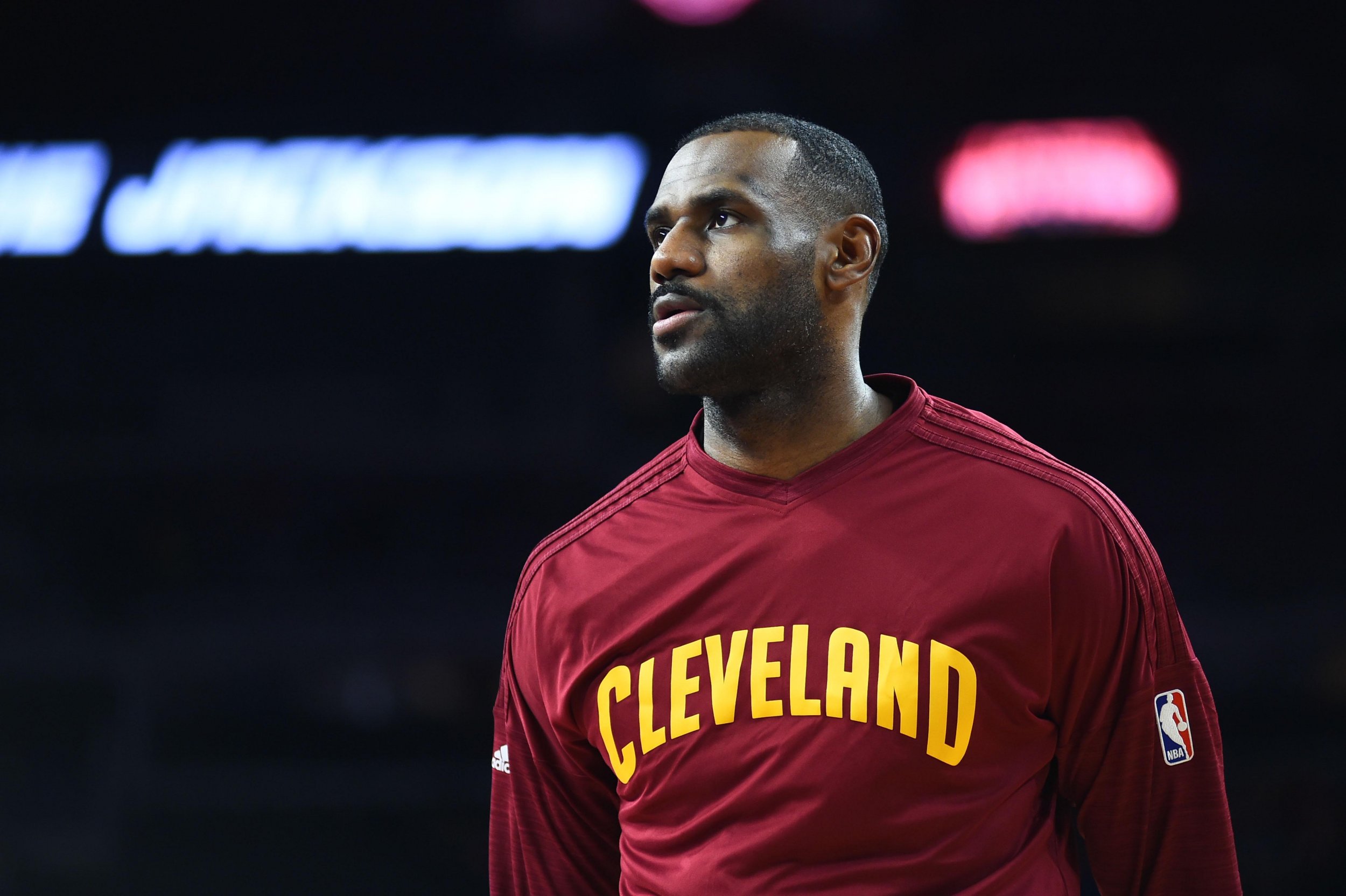 Black Lives Matter activists are calling for LeBron James to sit out of Cleveland Cavaliers games in protest of the lack of indictment for officers involved in the shooting death of Tamir Rice.
Tariq Touré, an activist and writer, started the Twitter hashtag #NoJusticeNoLeBron following a grand jury's decision not to charge Cleveland police officers in the November 2014 shooting of Rice. The 12-year-old was playing in a park with a toy gun when a passerby called 911, describing the gun as likely fake and the boy as "probably a juvenile."
A surveillance video of the incident showed officer Timothy Loehmann opening fire on Rice within seconds of arriving on the scene. Cuyahoga County Prosecutor Timothy McGinty said on Monday that if the gun had not looked so realistic, the shooting "might never have happened." He also noted that Rice was large for his age, leading officers to believe he was older. The Rice family accused the prosecutor of "abusing and manipulating the grand jury process to orchestrate a vote against indictment."
Though an ongoing Department of Justice investigation into Rice's death remains open, the lack of indictment was deeply disappointing to the family and the Black Lives Matter movement.
In light of the grand jury decision, Touré says he thinks a grandstand from the basketball player could "take the movement a bit further" and garner attention for the Rice family's quest for justice.
"LeBron James...he is the elite of the elite regarding athletes," Touré tells Newsweek. "He's already taken stands before and made statements, wearing apparel that stood with the cries of black America and those who started the movement."
In December 2014, James wore an "I can't breathe" T-shirt to a game warmup, a show of support for Eric Garner, whose death was attributed in part to being put in a chokehold by a New York Police Department officer. Garner's last words, the phrase on James's shirt, have become a rallying cry for supporters of the Black Lives Matter movement.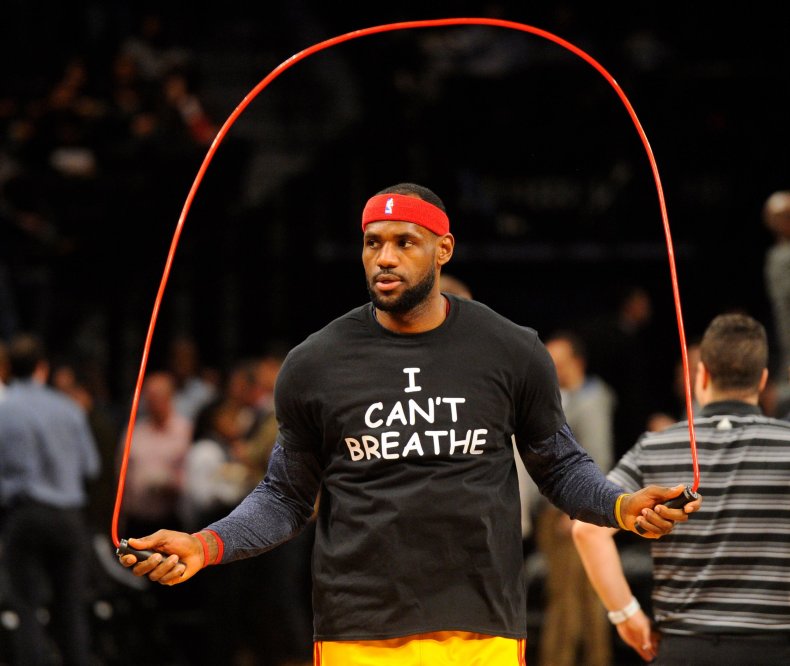 "As a society how do we do better and stop things like this happening time after time!! I'm so sorry to these families," James wrote in an Instagram post featuring an illustrated depiction of Michael Brown and Trayvon Martin.
Touré's idea for the hashtag was also inspired, in part, by the Missouri football team's strike. Earlier this year, team members said they would not play until the school's president, Tim Wolfe, stepped down amid a series of racial incidents on campus. Wolfe resigned.
Thus far, James has not responded to calls for him to sit out. He played in a game on Monday evening in Phoenix and is scheduled to play Tuesday in Denver. The Cavs' next home game is slated for Saturday. (The team did not immediately respond to Newsweek's request for comment.)
But Touré isn't deterred by James's lack of reply. "He's LeBron James. I couldn't imagine him reaching out to me," he says. "Nevertheless, it was good to get conversation started, whether people were for it or opposed to it. It shows the gravity of having someone like him do that kind of protest. It really ruffled feathers."
While the #NoJusticeNoLeBron hashtag was widely retweeted and shared across Twitter, others took issue with the idea. "Trending an NBA player and not demanding justice from the system...what does this gain us?" one Twitter user asked of the hashtag. "What I'm seeing is people using LeBron James to further their own agendas," tweeted another.
Touré, a former football player who had a college athletic scholarship, says he was a bit surprised by the negative reaction. "Fan bases are made up of some very charismatic and very passionate people," he says, "but they're forgetting the history of athletes who have protested."
James isn't the only player Touré hopes to see involved in the movement. Before the grand jury decision in the Rice case was made public, Touré called for an NFL blackout. "There will be no playoffs without justice," reads an image he tweeted on December 23. Touré says he hoped to involved prominent black football players such as Cam Newton, Richard Sherman and Marshawn Lynch. "These types of folks could definitely change things."