Black Lives Matter Calls for U.S. to Ban Confederate Symbols After Charlottesville Violence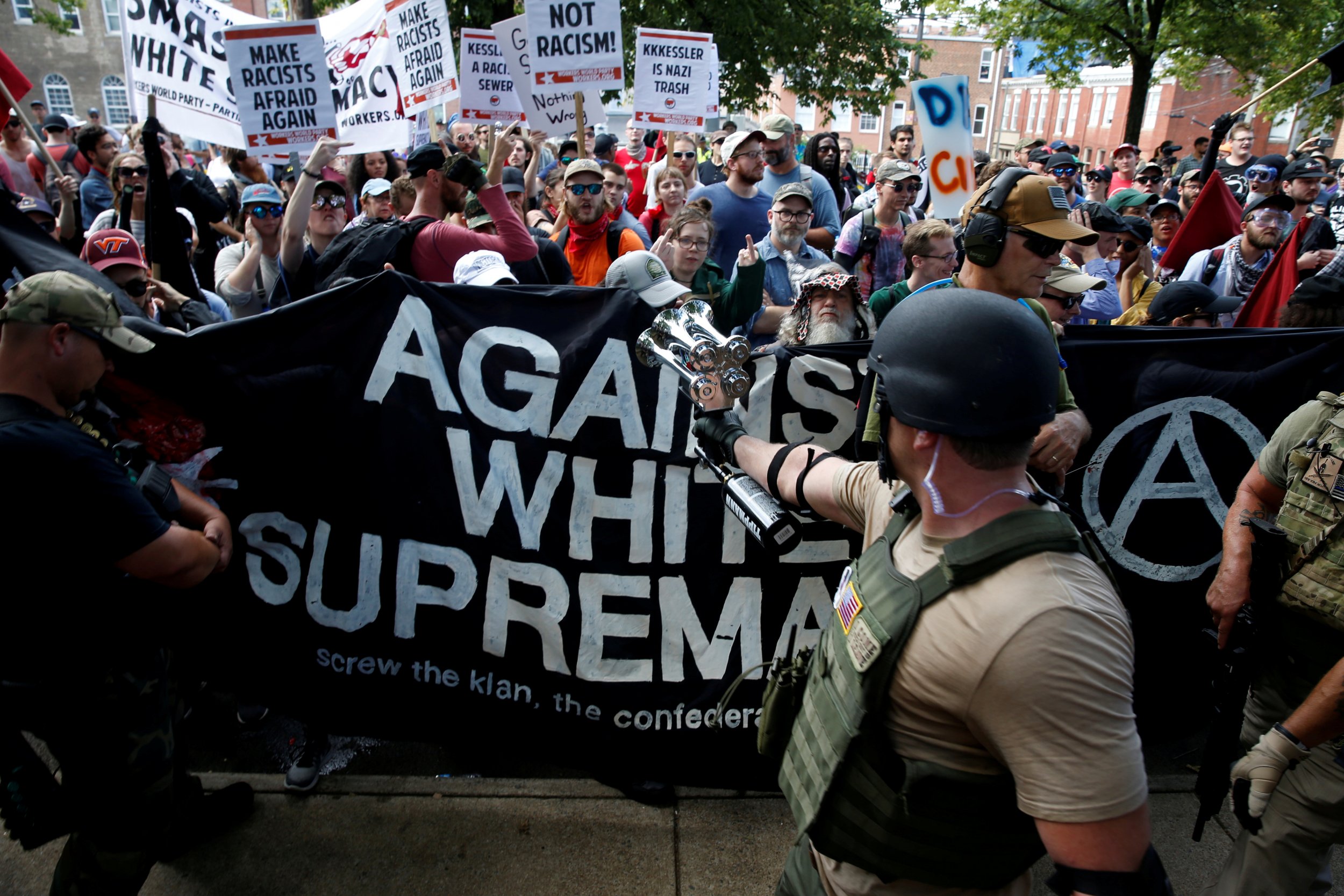 The group Black Lives Matter is calling for a ban on Confederate flags and groups in the U.S. following the violence at a white supremacist rally in Charlottesville, Virginia.
According to tweets shared initially by the group's Chicago chapter and then by the group's main account, Black Lives Matter wants to see the U.S. adopt a policy toward Confederate flags similar to Germany's ban on Nazi symbols.
"The fact that the Confederate flag & statues permeate the south is evidence that white supremacy was never overthrown in the United States," the group said in a series of tweets.
"After WWII, Germany outlawed the Nazis, their symbols, salutes & their flags. All confederate flags & statue, & groups should be illegal," Black Lives Matter said.
"The KKK & all other white supremacist groups should be illegal for the same reason Germany made them illegal—for crimes against humanity. The murder of Heather Heyer reveals white supremacists value no life, even white life. We must end white supremacy in the United States," it added.
The group's tweet on Monday came just days after violence broke out at the rally, with counterprotester Heyer killed after a car plowed with high speed into the group with which she was demonstrating.
The organizer of the white supremacist "Unite the Right" rally, Jason Kessler, said he arranged the march to protest the proposed removal of a statue of Confederate General Robert E. Lee from a Charlottesville park.
In response to Black Lives Matter's message, some of its follow expressed their support for a ban on Confederate groups and symbols, in a proposal that could include statues such as that of Lee in Charlottesville.
"Scrap them, melt them, pulverize them. Use the proceeds or pieces for something inclusive, loving, joyful," @headmeetheart wrote.
However, some social media users questioned whether a ban on Confederate symbols would violate the First Amendment's speech protections, and others said they should remain so people can learn from history.