Black Lives Matter Charleston Leader Mourned After Fatal Shooting in New Orleans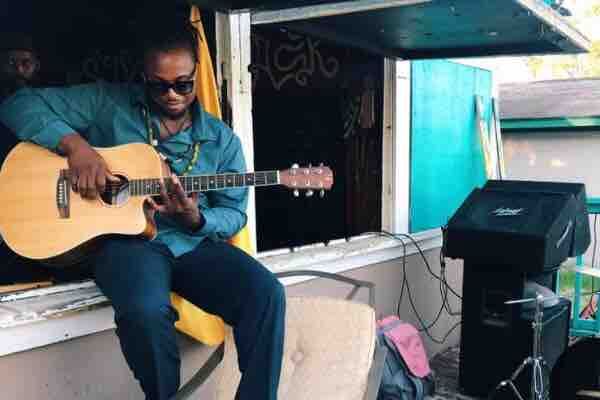 Updated | Friends and family are mourning the loss of a prominent Black Lives Matter leader from Charleston who was shot in New Orleans.
Muhiyyidin d'Baha, 32, was shot in the leg while riding his bike at around 1 a.m. in Louisiana and later died, the activist's niece, Camille Weaver, told WCSC-TV.
On a GoFundMe page set up by Weaver, d'Baha's niece said her uncle was taken to the hospital in critical condition, but died due to excessive blood loss.
The New Orleans Police Department is investigating the shooting but has yet to establish any motive or identify any suspects.
D'Baha, who went by the nickname "Moya" and whose legal name was Muhiyyidin Moye, had made headlines in February 2017 after he was caught on a live broadcast trying to tear a Confederate flag away from a South Carolina Secessionist Party demonstrator after leaping over police tape during a rally in downtown Charleston.
After the incident, which resulted in charges for d'Baha, the activist told the Washington Post he had charged at the demonstrator after seeing elders he was speaking to look fearful at the sight of the Confederate flag.
"I saw, like, fear in their eyes," he said. "And I saw them back up, almost. That was the moment for me. We're not going to pass this on another generation. Not another generation of people are going to be intimidated by this flag."
"[D'baha's] body is currently in New Orleans, LA, and we are raising money to bring him home to Charleston and then have a memorial service/funeral for his family and friends," Weaver wrote on the website.
As of Thursday morning, more than four times the fundraiser's $7,500 goal had been raised in support of the family with more than $29,700 in donations.
Tributes mourning the loss of the community leader have also been pouring in across social media, with Black Lives Matter Charleston describing d'Baha as someone who "brought his passion for people, especially children, wherever he went."
"As a social justice warrior, he taught us all about courage, self-reliance, and most of all, love," BLM Charleston said in a statement, adding: "He never really thought of himself as a leader. However, his willingness to stand up to injustice brought him to that realm for many of us in the community. Muhiyyidin worked tirelessly to continue on a long line of people who dedicated their lives to fighting for freedom and equality."
The group said it would continue to support a project close to d'Baha's heart, known as "From The Block Up." The initiative aims to support neighbourhood block building through youth engagement.
A friend of d'Baha's wrote on Facebook: "The last thing he said to me was that he was doing community work out of town and that he was learning so that he could come back to Charleston and help empower people."
"He was loved by all of his friends and respected by all those who want to see social and racial justice in Charleston. We all have lost so much, so very much, whether you know it or not," the friend added, asking people to donate to help bring d'Baha's body home.
"Muhiyyidin was a warrior for this community and a beautiful soul," said one person who donated to help cover d'Baha's funeral costs. "My heart goes out to his family now and over the future for this big loss."
Read more: Black Lives Matter flag at Vermont high school slammed by white supremacists
"He will always have my respect," another donor added. "Jumping that line to take that flag down was as American, real American not this pseudo-patriotism-pro-white guy nonsense, as can be. I'm embarrassed that flag was even there in the first place and cannot fathom the courage it took to throw himself at it like he did."
Last year, d'Baha appeared in a Canadian Broadcasting Corporation (CBC) short film on the killing of Walter Scott, a black man, by North Charleston, South Carolina, police officer Michael Slager.
During the interview, d'Baha said: "Having a national identity is still something we're hunting for," adding: "Unfortunately we can't say we're American if we don't get to experience the freedom, the liberty and the equity of that."
Weaver has reached out to thank donors for helping her family at a difficult time, writing: "I can say that our family is beyond appreciative for the outpouring of love and support we've received today. Moya was a light and he will shine on forever."
This story was updated on February 8 to include comments from Black Lives Matter Charleston.