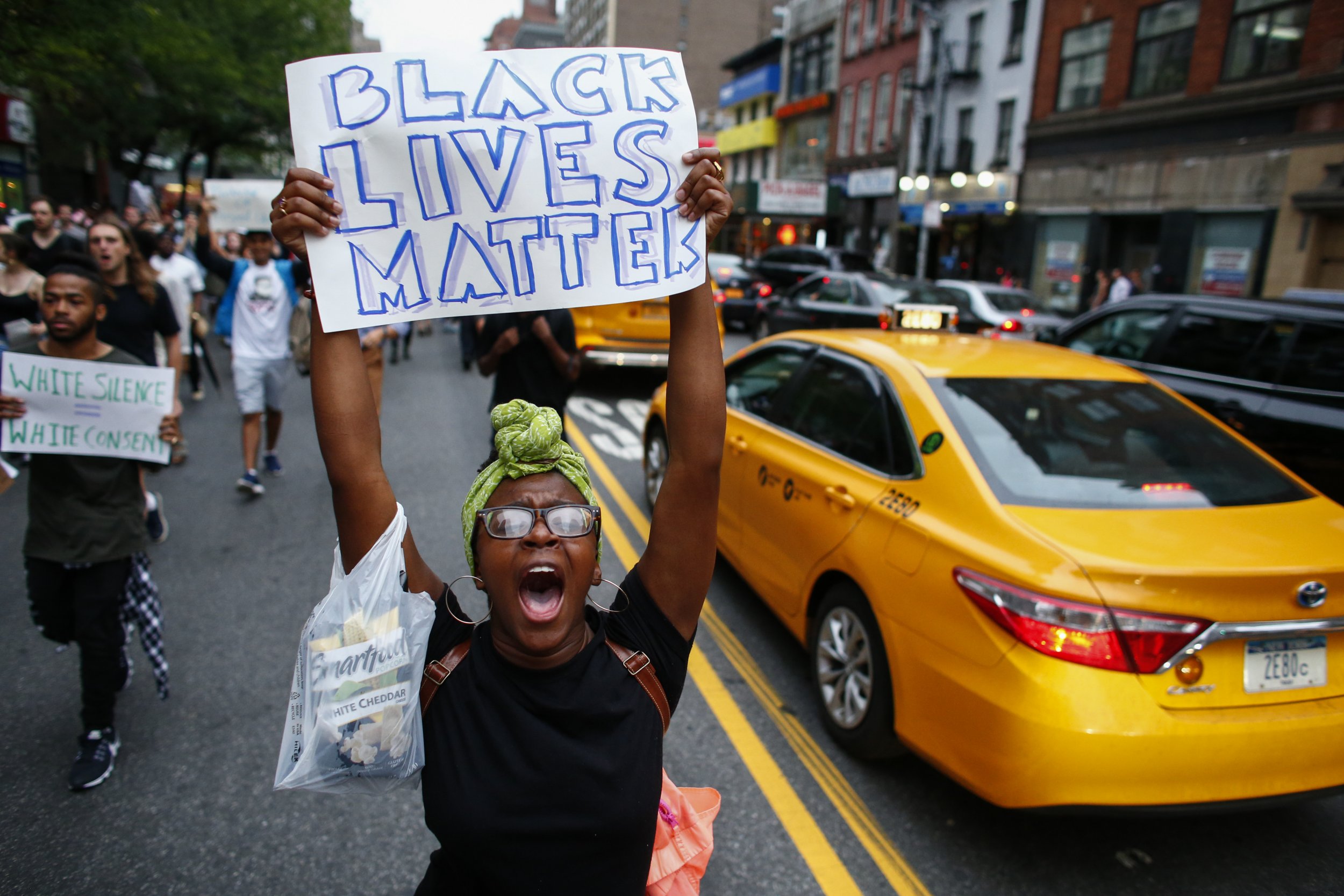 Students at James Madison University can now do more than read about Black Lives Matter in the news—they can also analyze it from an academic perspective. The Harrisonburg, Virginia, college is promoting a class next spring dedicated to the social justice movement and its fight against "state-sanctioned violence against black and brown communities," according to the course description.
The class, which is being offered through the women's and gender studies program, will look at the strategies used by the "radical resistance" since its 2013 founding in the wake of the shooting of unarmed black teen Trayvon Martin. Taught by associate professor of cross disciplinary studies Beth Hinderliter, it also will tackle topics such as mass incarceration and self-care while examining comparisons to the 20th-century civil rights movement.
Related: Black Lives Matter wants to bring down white capitalism with "Black Christmas"
But at its core, the course hopes to spread awareness, as A.J. Morey, the associate provost for the school's Office of Cross Disciplinary Studies and Diversity Engagement, told campus newspaper The Breeze.
"We're living in a time of great civil unrest, and issues of racial injustice have not been resolved," Morey said. "Sometimes, a course like this can help bring understanding to both sides, so it's better to talk about it than to just refuse to talk about it at all."
Tensions in Virginia, and the U.S. at large, are indeed high. Just three months ago, a woman was killed at a violent white nationalist rally in Charlottesville, about an hour away from James Madison. In 2015, the school's Campus Assault Response club condemned the creation of a Facebook page promoting a white supremacist student union.
Nationally, several high-profile shootings of black men have also stoked the ongoing debate over how law enforcement treats people of color. A 2016 study by the American Journal of Public Health, for example, found that black men are about three times more likely than white men to be killed by police. Hispanic men are nearly two times more likely to face the same fate.
The James Madison course will explore how Black Lives Matter is reacting to that imbalance. Morey told The Breeze students will also learn more about "the ways in which class and race and gender cause division in our culture."
James Madison is just the latest institution to host a Black Lives Matter–themed class. In August, San Diego State University launched "Black Minds Matter: A Focus on Black Boys and Men in Education." The University of Miami School of Law, meanwhile, plans to offer a class called "Race, Class, and Power: University Course on the #BlackLivesMatter Movement" this spring.