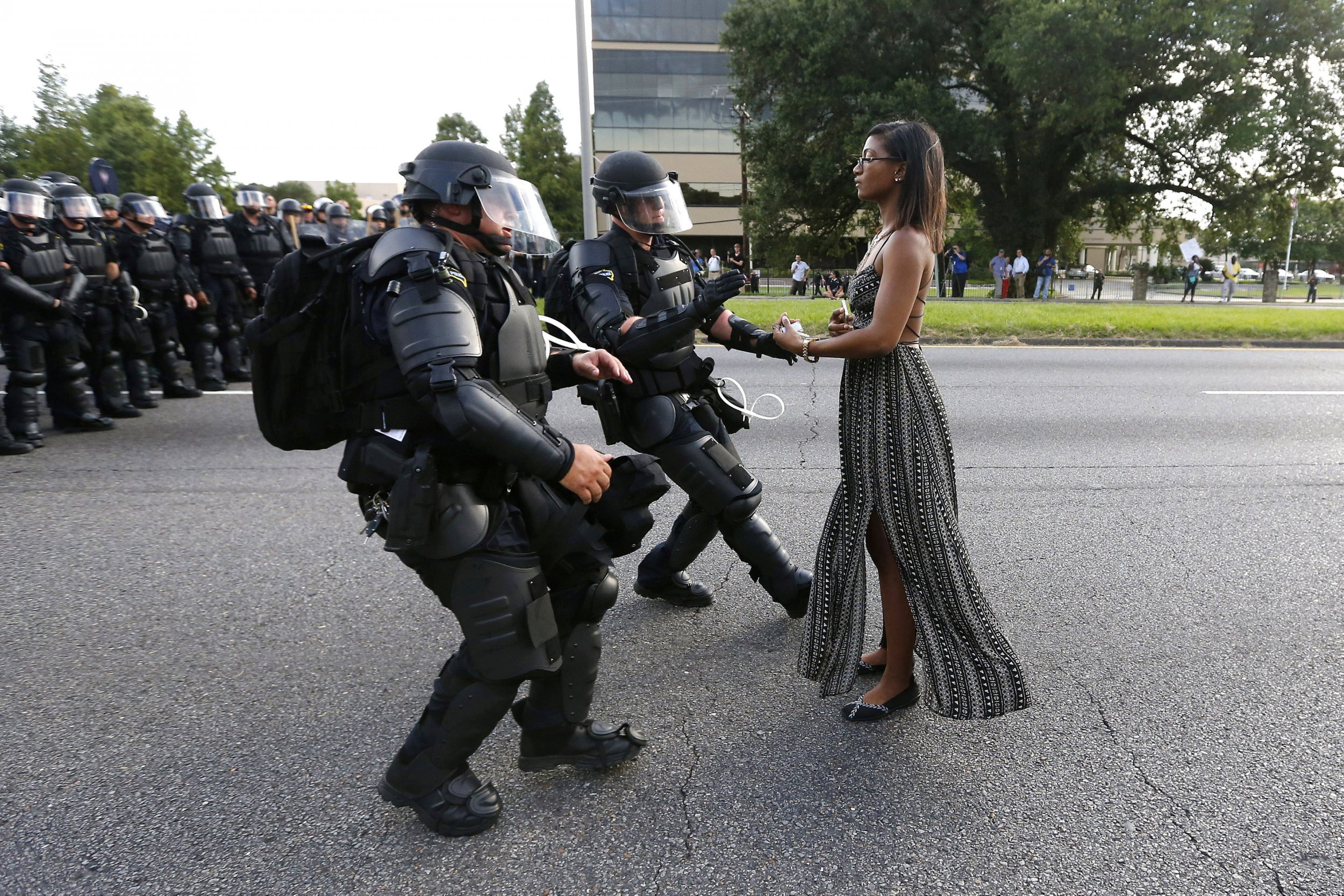 Crowdfunding website YouCaring has withdrawn a campaign to raise money for police lawsuits against the Black Lives Matter protest movement, on the grounds the page did not promote harmony.
The online fundraiser, set up by personal injury lawyer Donna Grodner, was intended to raise money for lawsuits she has filed against Black Lives Matter on behalf of Baton Rouge police officers.
The Louisiana litigator has filed two federal cases on behalf of police against the movement and its leaders Deray Mckesson and Johnetta Elzie. The page aimed at raising $20,000 before it was taken down, PBS reported.
Read More: Black Lives Matter Wins Global Peace Prize for Championing Justice and Equality
YouCaring, a free crowdfunding service, has been used by families and individuals across the U.S. over the past year to raise money for everything from medical bills to replacing flood-damaged property. It has also supported different local and national Black Lives Matter campaigns.
However, YouCaring has said it is not the right platform for Grodner's page, removing it Sunday.
"In alignment with our mission, we removed this fundraiser because it was not within our community guidelines around promoting harmony," YouCaring chief marketing officer Maly Ly told the NewsHour Weekend in an email.
"We are not the right platform to air grievances, or engage in contentious disputes or controversial public opinion," she added.
The first lawsuit pertains to an incident on July 5, 2016, in which an officer, who filed the complaint anonymously, was hit by debris in a protest during a "Weekend of Rage." The protests followed the shooting of a black man, Alton Sterling, by local white police.
CNN reported that the second lawsuit relates to a July 17, 2016, attack by gunman Gavin Long where two police officers and a sheriff's deputy died. The shooting also wounded two deputies and an officer.
The suit alleges Black Lives Matter and its leaders are responsible for the injuries because they "incited violence against police in retaliation for the death of black men shot by police," and "did nothing to dissuade the ongoing violence and injury to police."
"In fact, they justified the violence as necessary to the movement and war," the complaint says.
The legal team for the two cases has also created a GoFundMe page to raise money for expenses on the two cases. GoFundMe did not return a request for comment on the page.