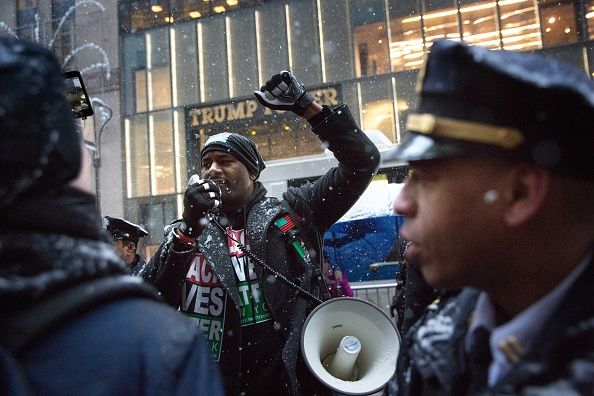 A New York Black Lives Matter leader said he is suing the New York City Police Department after claiming he was almost killed when they arrested him during a peaceful protest.
Walter (Hawk) Newsome, president of the Black Lives Matter chapter of Greater New York, was protesting the Trump administration immigration ban in Washington Square Park on February 11 when he was handcuffed, the New York Daily News reported.
"I could've been killed as a result of the reckless way that they slammed me on ice and concrete," said Newsome. "Thank God that I'm not a hashtag and that people are not marching in remembrance of me."
Newsome could have faced up to a year in Rikers Island for resisting arrest, obstructing governmental administration and disorderly conduct charges. But the charges were dropped when he showed up for court in September on the condition that he not get arrested for the next six months.
The Bronx native says he wants the lawsuit to show others that police should be held accountable for their actions in any wrongdoings. Newsome is seeking an unspecified amount for punitive, civil right violation, emotional distress, false imprisonment and false arrest damages, among others.
Newsome's attorney, Sanford Rubenstein, said the lawsuit, which was reportedly filed on Monday in Manhattan Supreme Court, is supposed to "shine a spotlight" on protesters exercising their First Amendment rights to freedom of speech.
"[They] should not be subjected to serious physical injuries at the hands of the police simply because they are exercising that right," said Rubenstein.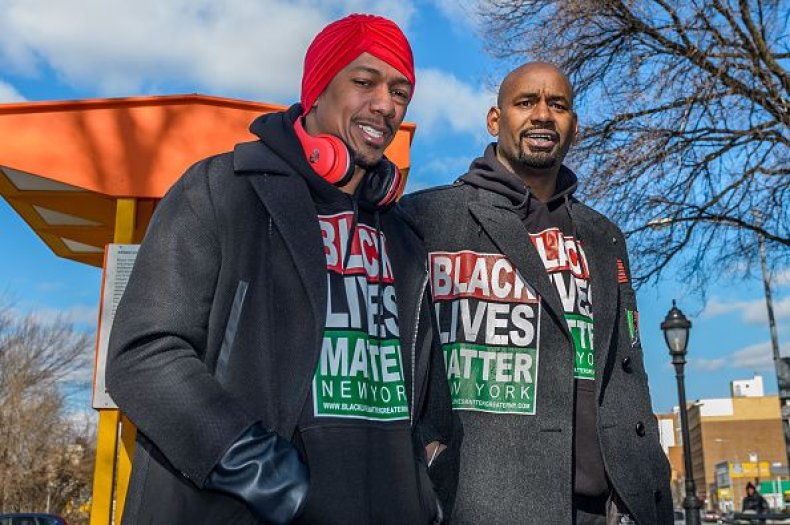 Despite the suit, Newsome said he will continue to promote awareness about police brutality. "I am working with high school and college students on a Youth March taking place on December 2 against police brutality. I will not be deterred," Newsome said.
Newsome has been involved with protests for most of his entire life and was formerly a County Committee member of New York's District 79, according to his biography on the Greater New York Black Lives Matter website. In 2013, he joined the Justice League NYC and has been involved in its national campaign to try to fix the criminal justice system.