Georgia's Republican Senator Kelly Loeffler tweeted Wednesday that Black Lives Matter (BLM) was a Marxist group and linked to an interview with a BLM co-founder to emphasize her point.
As the co-owner of the Atlanta Dream, a professional women's basketball team, Loeffler has drawn criticism from players and the Women's National Basketball Association (WNBA). After the WNBA announced plans to have players display the names of Black women who had been killed by law enforcement officers on their jerseys, Loeffler balked. In a July op-ed piece for the Daily Caller, Loeffler alleged that BLM was "an attempt to transform the country based on Marxist doctrine." Loeffler also alleged that BLM held anti-Semitic views, wanted to remove Jesus from churches and promoted "violence and destruction."
On Wednesday, Loeffler alleged that her comments had caused her to be "canceled."
"I've been canceled for calling the BLM political organization what it is: A Marxist group," Loeffler tweeted, linking to a 2015 interview between BLM co-founder Patrisse Cullors and Jared Ball of the Real News Network.
"We are trained Marxists," Cullors said in the video. "We are super-versed on, sort of, ideological theories. And I think that what we really tried to do is build a movement that could be utilized by many, many Black folk."
"We've tried to put out a political frame that's about centering who we think are the most vulnerable amongst the Black community to really fight for all of our lives, and I do think we have some really clear direction as to where we want to take this movement," Cullors added. "I don't believe it's going to fizzle out. It just gets stronger and we see it."
Newsweek reached out to BLM for comment.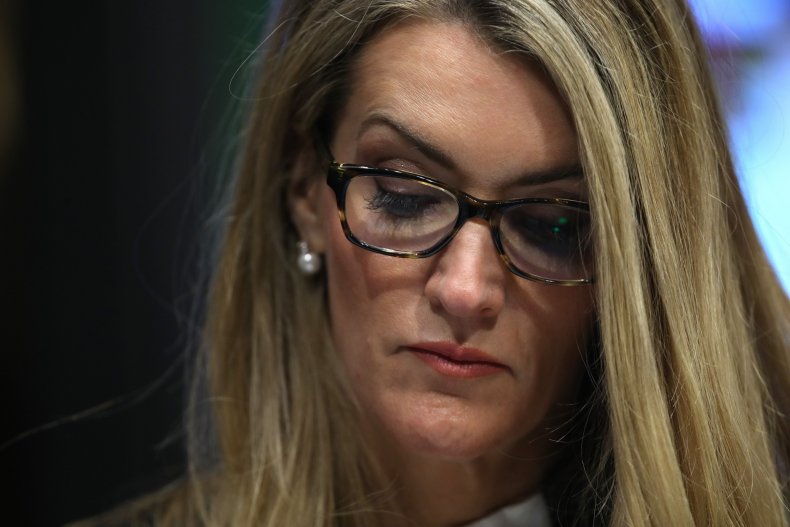 Loeffler attempted to draw a hard line between the Black Lives Matter group and not supporting racist beliefs. On Wednesday, Loeffler told ESPN there is "no room for racism in this country, and we have to root it out where it exists. But there's a political organization called Black Lives Matter and I think it's very important to make the distinction between their aim and where we are as a country at this moment."
In a July statement, WNBA Commissioner Cathy Engelbert said the association was "based on the principle of equal and fair treatment of all people and we, along with the teams and players, will continue to use our platforms to vigorously advocate for social justice." Englebert also said that Loeffler had not been involved with the Atlanta Dream's daily activities since 2019. Despite her disagreement with the WNBA over their plans to acknowledge BLM, Loeffler has no reported plans to sell her interest in the Atlanta Dream.
Members of the Atlanta Dream released a collective statement in July saying the team was "united in the Movement for Black Lives."
"This is not a political statement," the statement concluded. "This is a statement of humanity. Black lives matter."