'Black Lives Matter' Painted on Confederate Monument in South Carolina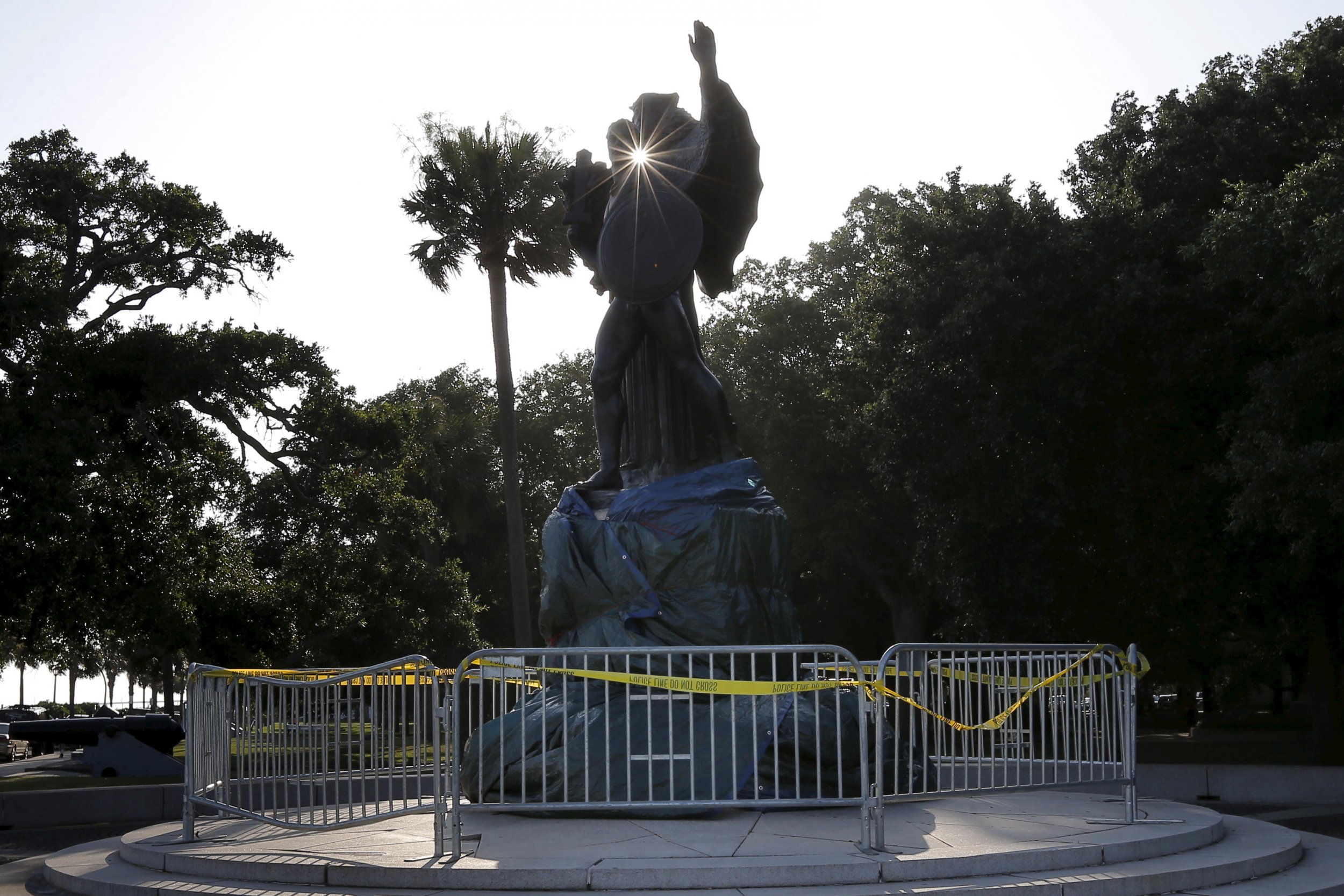 This week, a confederate monument in Baltimore was painted over in yellow with the message "Black Lives Matter," according to the Baltimore Sun. A similar message was found on a confederate memorial in Charleston late last week.
This comes at a time of turmoil for the Southern states who still display the flag and such memorials, particularly South Carolina, where nine African Americans were killed in a historic black church last week. Dylann Roof, their killer, was fond of the Confederate flag and expressed racist sentiments. The 21-year-old white man killed in the church to start a "race war," he allegedly said. The South Carolina statehouse grounds still flies the Confederate flag, though following the shooting many politicians, including Gov. Nikki Haley, are advocating for its removal.
The Baltimore monument found painted was erected in 1903 by the Maryland Daughters of the Confederacy. It reads: "To The Soldiers and Sailors of Maryland In The Service Of The Confederate States of America, 1861-1865."
The "Black Lives Matter" message became the slogan of the Freddie Gray protests in Baltimore earlier this year. Gray, an African American man, was killed in a police van following what authorities have deemed an illegal arrest. The officers who arrested him face charges brought by the State's Attorney.
"Until this, I very clearly saw the flag as a symbol of state rights, because that is what I was taught," Kristen Bowden, who is originally from Charleston and works at a chruch near the graffiti, told the Baltimore Sun. "Now I'm able to see past that and see that it's more a symbol of hate."