Black Lives Matter Wins Global Peace Prize for Championing Justice and Equality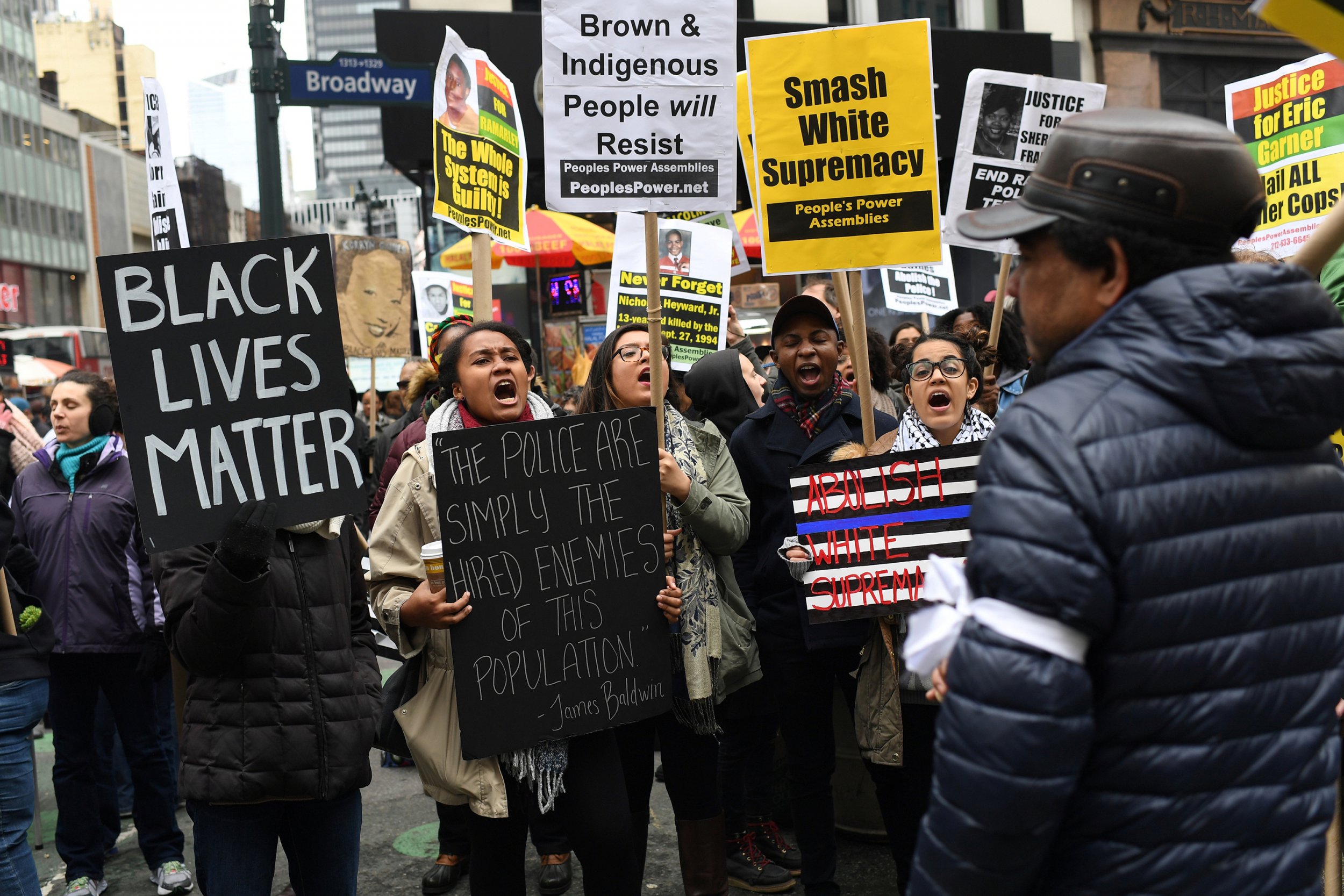 The Black Lives Matter social justice movement has been recognized with a global peace prize that in the past has highlighted the work of South African civil rights activist Desmond Tutu, renowned philosopher Noam Chomsky and former Irish President Mary Robinson.
The Sydney Peace Foundation announced last week it will give Black Lives Matter its 2017 peace prize during a ceremony scheduled in November for Sydney. The award recognizes the work of the founding leaders of the social justice activist network, Patrisse Cullors, Alicia Garza and Opal Tometi, who began working together after Florida neighborhood watchman George Zimmerman was acquitted in 2013 in the shooting death of black teen Trayvon Martin.
"This is the first time that a movement and not a person has been awarded the peace prize—a timely choice. Climate change is escalating fast, increasing inequality and racism are feeding divisiveness, and we are in the middle of the worst refugee crisis since World War II. Yet many establishment leaders across the world stick their heads in the sand or turn their backs on justice, fairness and equality," the Sydney Peace Foundation said in announcing the award.
Black Lives Matter has sometimes been accused by critics of stirring racist division and violence, while organizers and supporters, including former President Barack Obama, have praised the activists for highlighting police brutality, economic inequality and other societal woes in the aftermath of the 2014 police shooting of Michael Brown, 18, in Ferguson, Missouri, and other violence.
President Donald Trump, meanwhile, has vowed to protect the public from "the dangerous anti-police atmosphere," and roughly 52 percent of Republicans and 28 percent of white people oppose the Black Lives Matter movement, according to a 2016 survey conducted by the Pew Research Center,
"We're not just about hitting the streets or direct action.... It's a humanizing project," Cullors told The Guardian. "We're trying to reimagine humanity and bring us to a place where we can decide how we want to be in relation to each other, versus criminalizing our neighbors or being punitive towards them."
Cullors added, "The complicated part of this is the question becomes: Do we need police? Are police going to give us ultimate safety? In our opinion, no, police are not going to give us safety. We've seen time and time again that actually what they do is provide death."
Police officers killed roughly 266 black people in the United States in 2016.
The Sydney Peace Foundation, founded in 1998, "promotes peace, justice and nonviolence by recognizing the world's most important leaders for peace with the Sydney Peace Prize," the foundation's website says.