This Photo of Black Male Cambridge Students Is Going Viral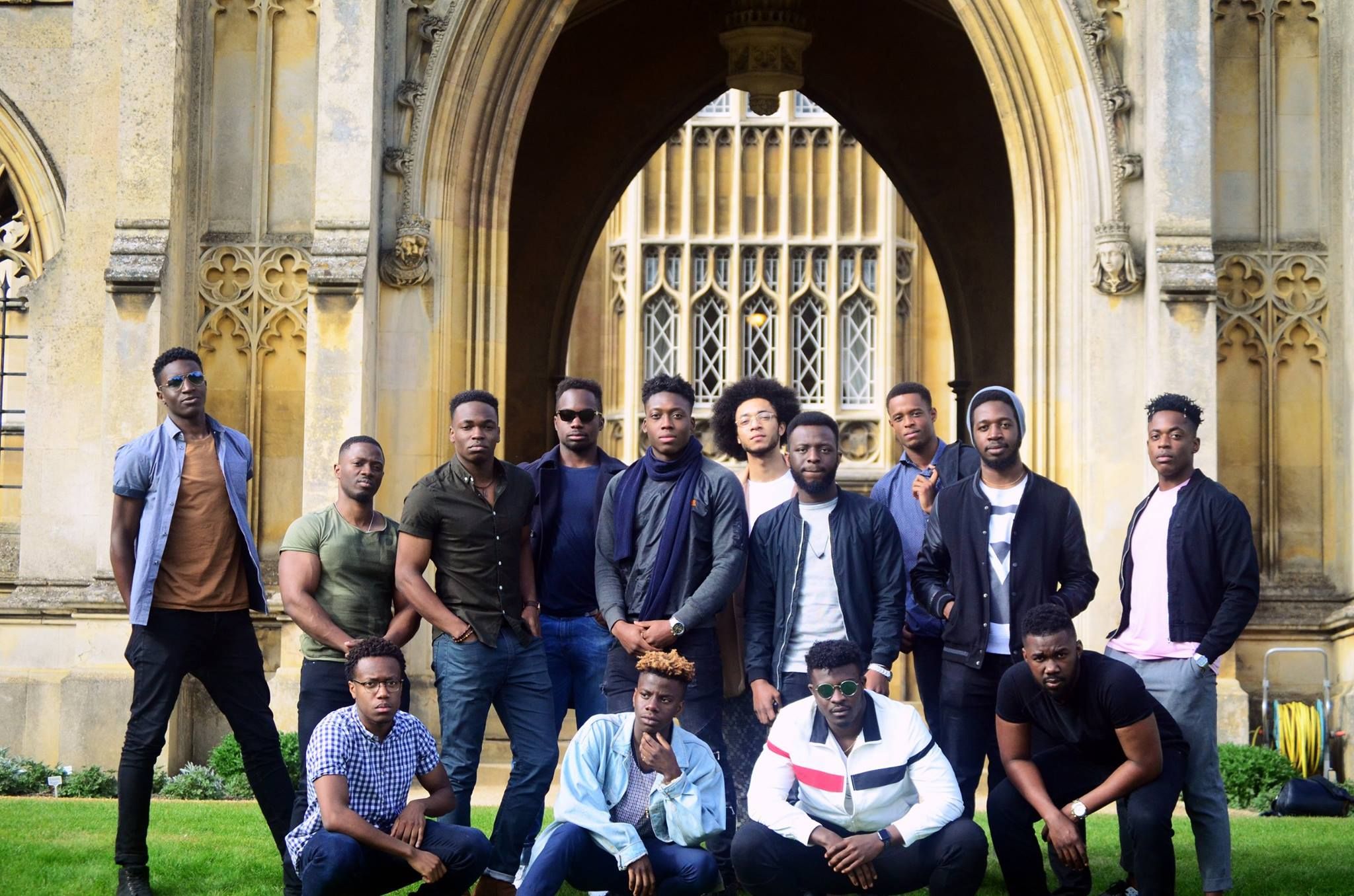 Updated | A group of 14 black male students at Cambridge University set out to inspire more black youths to apply to attend the university. Their method—posting a group picture with the hashtag #BlackMenofCambridgeUniversity on Facebook—proved to be as effective as it was simple.
Inspired by fellow black students at Yale University, the group watched their message quickly spread across social media.
The initiative was sponsored by the Cambridge African and Caribbean Society (ACS), and prompted by the fact that only 15 black male students began their freshman year at Cambridge in 2015.
"Young black men don't grow up thinking they'll make it here. They should," one of the students in the picture, Dami Adebayo, was quoted as saying in the caption to the photo, first published on Monday.
Cambridge university data shows that black students were a minority among those who applied to the school in 2015, 2.4 percent of the total (excluding data about applicants from mixed ethnic backgrounds and those whose ethnicity was unknown). Of the 3,100 students who received an offer to study at the university, only 1.4 percent were black: 18 men and 29 women. Of these, 15 men and 23 women ended up actually attending.
To increase those numbers, the student society decided to act. "The biggest obstacle to black student participation is the perception that black students don't exist or belong at top-tier universities," Courtney Daniella Boateng, the Cambridge ACS's outgoing president, tells Newsweek.
Boateng has experience of the issue, having shared similar concerns when applying to the university.
"We want to expel that myth. Yes, there is a small percentage of us—an issue that the institutions in question need to continue dealing with—but we are here, we are smart enough to get here and succeed here and we do belong here at some of the best institutions in the world."
In September, the university joined 26 other British higher education institutions as members of the Race Equality Charter, a scheme designed to address the representation of students and staff from ethnic minority backgrounds. "We hope to see developments in representation and the inclusion of more black students," the ACS commented in a statement.
At Yale, 21-year-old student Akintunde Ahmad got together with eight of his friends to pose for portraits last month to show that black men can thrive at a top-tier institution.
"Originally, we all had our struggles with adjusting to a college atmosphere that was not representative to the environments we grew up in. But, we embraced the change and turned to each other for support to make sure that we all continued to thrive, [whether] in academics, on our sports teams or in our social lives," Ahmad told Essence.
He added that, while the group did not set out to represent all the black men who study at Yale, they wanted to dispel some of the negative stereotypes surrounding black men. "The hope is that aspiring young students can look at these images and picture themselves in our shows. Positive imagery goes a long way," he said.
Yale University estimates that 10 percent of its non-international student population is from a black or African-American background. The majority of the students, 72 percent, are white. While there are no available statistics as yet about its class of 2021, the Associated Press reported that four black men will definitely be joining. Quadruplets from Ohio all chose to attend Yale over Harvard and Stanford.
For those wondering why the British initiative is focusing on young men, Cambridge's Boateng said a #BlackWomenofCambridgeUniversity is in the making, but that the photo posted on Monday was meant to convey a less common portrayal of black men in the media.
"We do not ignore but rather celebrate the work and existence of black women in this space," she said. "Over the last year or so the number of black female Cambridge University students who have taken to social media and created spaces to discuss their experiences at Cambridge has increased and they are continually supported by the society and individual members."
Commenting on the story in an emailed statement to Newsweek, a Cambridge University spokesperson said: "We welcome this positive student-led campaign to raise aspirations and encourage applications to Cambridge. We maintain high academic standards but we are also committed to widening participation.
"We currently spend £5m [$6.4m] a year on access measures leading to 190,000 interactions with pupils and teachers. This includes focussed work with BME students. Widening participation further will require Government, schools, universities, charities, parents and students to work closely together.
"We will continue to work hard with all parties to raise aspirations and attainment to improve access to higher education."
This article was updated with a statement from Cambridge University that was received after publication.