Black Man Shot Multiple Times by Police Was Carrying Sandwich Not Gun, Family Says
The family of Casey Christian Goodson Jr., a 23-year-old Black man who was shot and killed on his doorstep by an Ohio sheriff's deputy on Friday, December 4, say that he was carrying a sandwich and not a gun as legal authorities have previously claimed.
U.S. Marshal Peter Tobin claimed that Goodson had waved a gun at Ohio Sheriff's Deputy Jason Meade while driving by him on Friday afternoon. Meade, who had been searching for a fugitive, followed Meade to his home where he confronted him and allegedly asked Goodson to drop his gun before shooting him to death when Goodson reportedly refused. Goodson later died at the hospital from his injuries.
While Tobin claimed that Goodson's gun, which he was licensed to carry, was found at the scene, Goodson's relatives and their attorneys say that Goodson wasn't carrying a gun, he was carrying a Subway sandwich, The Los Angeles Times reports.
Furthermore, Goodson's family claims he was shot while walking into the home rather than in front of the house. The family also said that Goodson's grandmother and two toddlers who were not his own children witnessed the shooting.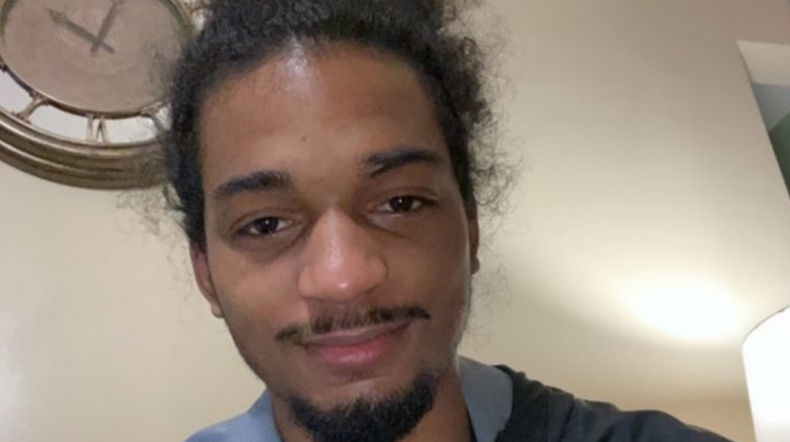 Although the state's attorney general usually investigates police shootings, it declined to do so in this case because it wasn't asked to do so until three days after the shooting when witnesses had already been interviewed and the scene of the shooting had been cleared.
The shooting is currently under investigation by U.S. Attorney David M. DeVillers, the Justice Department's Civil Rights Division, the FBI in Cincinnati and the Columbus police.
Meade wasn't wearing a body camera because the Sheriff's Office doesn't provide its officers with them, nor did Meade's SWAT vehicle have a dashboard camera, leaving the investigation up to witness testimony and forensic evidence.
Newsweek reached out to the Department of Justice's Civil Rights Division for comment.
On Wednesday, an autopsy conducted by the Franklin County Coroner's Office ruled Goodson's death as a homicide caused by multiple gunshot wounds to the torso. The office declined to state how many bullets struck Goodson or their direction of entry, The New York Times reports.
The publication notes that lawyers for Goodson's family claim he had a license to to carry a concealed weapon. Open carry, the public wielding of firearms, is legal in Ohio.
Nationwide, police killed 164 Black people in the first 8 months of 2020, according to CBS News. While congress briefly considered passing police reform legislation to address shootings which led to racial justice protests and uprisings during the summer, Republicans and Democrats disagreed on the appropriate measures. Ultimately no reforms were passed on the federal level.