Black Market Marijuana Still Popular in States Where Pot is Legal, Exported to Other States
Marijuana has been decriminalized in Rhode Island but, according to WPRI, federal agents have been investigating an illegal growing operation in the state since 2017. During the course of the investigation, authorities have seized over one thousand plants, approximately 400 pounds of processed marijuana and in excess of $250,000.
After properties were raided in the Vancouver, Washington area, state troopers and Vancouver police netted around 950 marijuana plants, 50 pounds of processed pot, three vehicles and three guns. One of the four men arrested in the raids allegedly sold pot by the pound on the street for $700, The Columbian reports.
Right now, medical marijuana is legal in 33 states while recreational marijuana is legal in 11 states. Yet, even in those states, black market marijuana is big business.
Pricenomics.com says that legal marijuana is still usually more expensive than weed purchased illegally. People in most states can save around 10 percent by purchasing marijuana on the black market. Grand Rapids, Michigan is noted for having black market weed average $160 less expensive than the average cost of $392.
According to KABC, California has 874 licensed dispensaries. Yet there are almost 3,000 illegal dispensaries in the state. These unlicensed stores could be selling a lower grade product.
"If you're a consumer and you can go somewhere and get 40 percent less price for what they think is the same product, you're going to go there," said the Executive Vice President of Project Cannabis, Cameron Wald.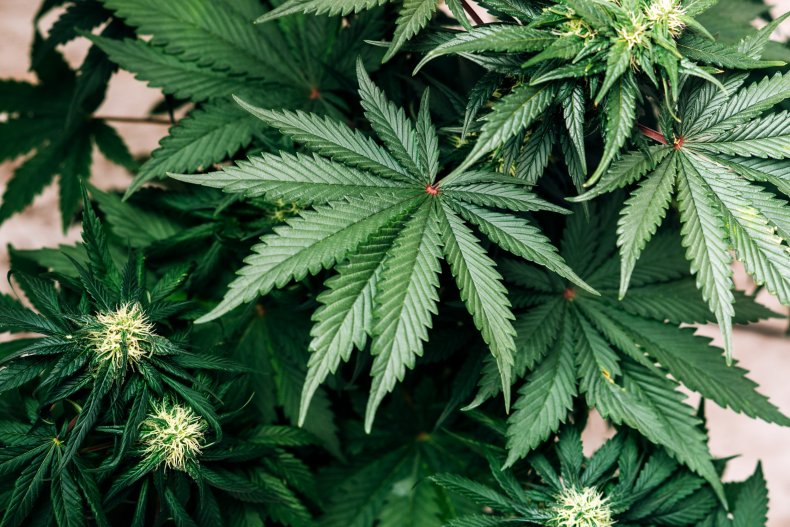 Confusion between legalization and decriminalization may also lead to people buying weed illegally, thinking they won't get in trouble.
Where marijuana has been legalized, consumers cannot receive a citation, be convicted or arrested for using the drug. That is dependent on state laws, says Market Watch.
Decriminalization, on the other hand, means that consumers may still be arrested, pursuant to state laws, depending on the amount of marijuana they possess.
Rhode Island considers possession of less than an ounce of marijuana a civil violation, carrying a fine of $150. After that, anything up to a kilogram of weed is a misdemeanor with a fine of $500 and up to one year in jail.
There is still no federal law allowing marijuana usage and it is considered a controlled substance.
While the legalization of marijuana in some states has been seen by many people as a boon, the market for illegal weed still exists. In May 2019, law enforcement raided 247 homes in Colorado, seizing more than 80,000 plants, said the Associated Press.
Colorado state law allows up to 12 marijuana plants per residence for personal use. Those arrested had gone over that limit and were allegedly exporting weed out of state.