Why Is 'Black Men Don't Cheat Day' Trending on Twitter? Lil Duval and Charlamagne Tha God Spark New Trend
Charlamagne Tha God has long preached the claim "black men don't cheat." It's a message he's consitently spread during messy conversations on his morning radio show, The Breakfast Club. He's shared the hashtag #BlackMenDontCheat all over social media, striking up debates among men and women on Instagram and Twitter. And now, he's gotten the phrase its own song.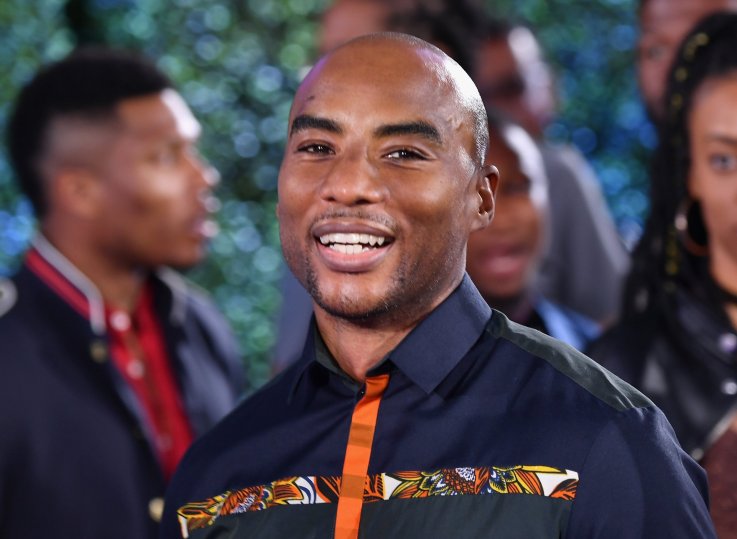 The radio host and author teamed up with comedian Lil Duval to release a hilarious little ditty, "Black Men Don't Cheat," on Wednesday.
"This negro spiritual is going to make the world a better place. #BlackMenDontCheat streaming everywhere now. @lilduval did it again," Charlamagne wrote in an Instagram post.
Meanwhile, Duval wrote on Twitter: "Today we celebrate all the men that try to be faithful. From this day forth we wil try to be better. BLACK MEN STAND UP!!! #blackmendontcheat."
On the track, Duval and Charlamagne sing the praises of black men for their faithfulness, shooting down typical accusations they face when suspected of cheating on their significant others.
"No matter what they say or what you heard in the streets / Everybody knows / Black men don't cheat / A lot of TLC but we don't ever creep / So f what you heard / Black men don't cheat / Whoever saying otherwise just lying through their teeth / 'Cause everybody knows / Black men don't cheat / So next time you out / They try to jam you in the streets / You make sure you tell 'em / Black men don't cheat," the duo raps on the track.
The men also address women who approach black men despite knowing they're already in a relationship. "I love my old lady / That's my baby / Think I'm leaving her for you / B***h you crazy / The hoes will attack / No matter where you at / I got two words for you / Faithful and black," Duval raps.
Charlamange, who married Jessica Gadsden in 2014, followed up Duval's sentiments with a few bars of his own: "We don't get around / We stay in bounds / The rules never change / In or out of town / You might be fit / Beautiful and thick / But we Fetty Wap winking / We don't see s**t / We happy at home / No numbers in the phone / No new friends baby you can move along / We ain't getting curved / So move with ya thirst / If we ain't at work then we probably at church."
Naturally, men on social media had a field day with the song following its release, causing the hashtag to trend nationally while Charlamagne deemed Wednesday National #BlackMenDon'tCheat day.
Thousands of guys—and women too—commented in support of the track and shared stories of their long-lasting, faithful relationships. Of course, there was some contention over the veracity of the song's message.
See a few reactions to Lil Duval and Charlamagne The God's new song "Black Men Don't Cheat" below.
Why Is 'Black Men Don't Cheat Day' Trending on Twitter? Lil Duval and Charlamagne Tha God Spark New Trend | Culture