Several current and former lawmakers from in and around Detroit announced a lawsuit Monday against the new legislative district maps approved by a Michigan commission last week they say violate the Voting Rights Act because of how they divide Detroit and other majority-Black areas.
The pending lawsuit will be filed with the state Supreme Court, requesting a stay be placed on the maps to provide more time to redraw the maps to "address the concerns of the minority community," said Nabih Ayad, the attorney representing the lawmakers' case, according to MLive.com.
The primary criterion was for the panel to comply with the 1965 Voting Rights Act, which bans voting practices and procedures that are discriminatory. The suit will allege a violation of that act as well as the Michigan Constitution, according to the Associated Press.
"The largest African American majority city in the nation has received the very short end of the stick," Ayad said at the press conference announcing the suit, MLive reported. "The new redistricting map lines have unfairly discriminated against the city of Detroit, its residents and its elected officials."
The maps approved last week have seven districts for the state House that do not have a majority African-American population, a change from the prior versions of the maps that had 15 such districts.
The lawmakers said that especially in the districts that divide Detroit into multiple districts could end up diluting the voice of Detroit residents who have to vote for a representative in a voting base that includes many non-Detroit residents who could have different priorities.
"We could potentially have people representing our community that don't have the commitment to our city—they may have empathy, but they don't understand what we've gone through. They don't understand our story," said Sherry Gay-Dagnogo, a former Detroit lawmaker, according to MLive. "We're here today saying that Detroit deserves to have Black leadership."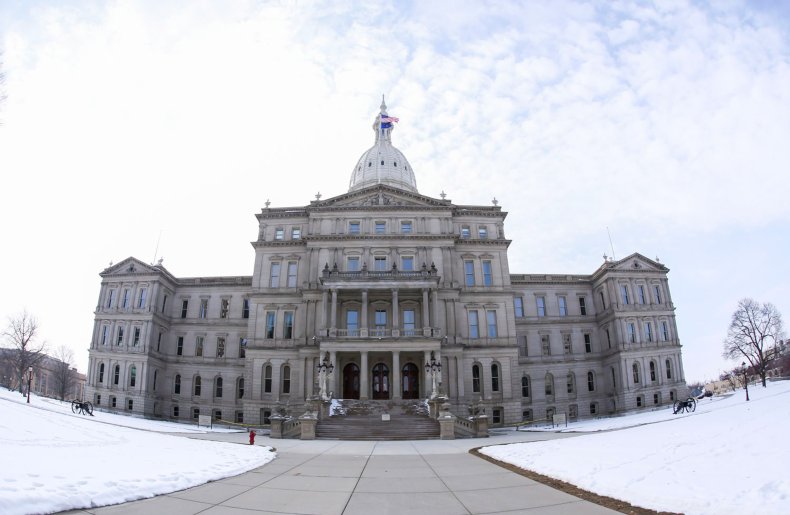 The step came days after the new Independent Citizens Redistricting Commission finalized U.S. House and legislative maps to take effect in 2022 and last 10 years. The plans are fairer politically to Democrats but have drawn criticism from Black legislators and the state's civil rights department because they slash the number of seats where African Africans account for a majority of the voting-age population.
Commissioners have said Black voters can still elect their candidates of choice without comprising at least half of the electorate.
The Associated Press contributed to this report.