'Black Mirror' Is Becoming a Book Series, Because the Modern World Didn't Feel Scary Enough Already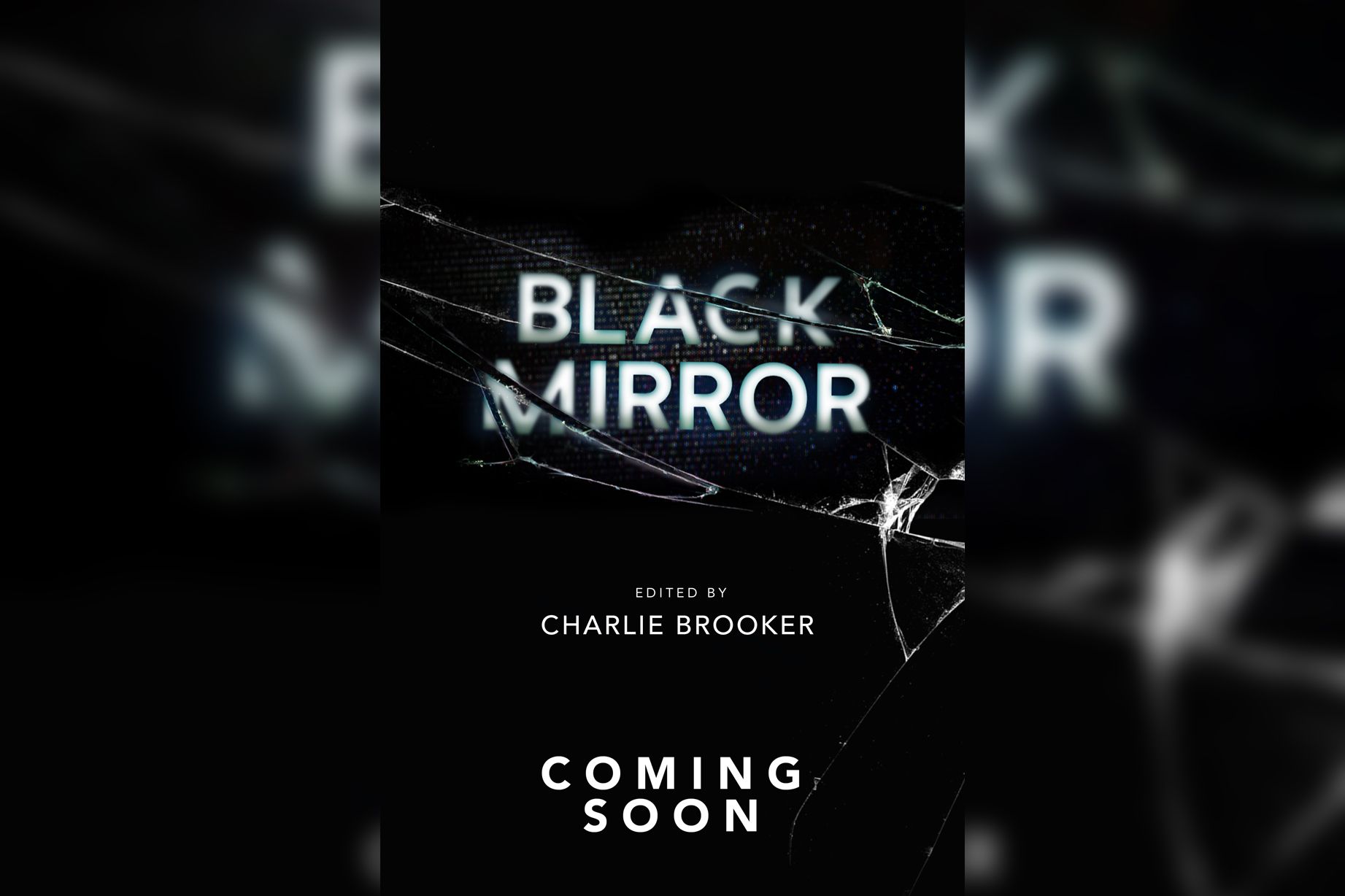 Black Mirror fans will soon have a series of books to read to satisfy their cravings for more stories. Penguin Random House announced on Tuesday an original book series inspired by the television show. The first of three volumes is due to be published on February 20, 2018.
"All-new Black Mirror stories from exciting authors—that's a joyous prospect," Charlie Brooker said in a statement. Brooker is the series creator and writer and an executive producer alongside Annabel Jones. He will edit the book series as well.
"They're appearing in a high-tech new format known as a 'book.' Apparently you just have to glance at some sort of 'ink code' printed on paper and images and sounds magically appear in your head, enacting the story. Sounds far-fetched to me, but we'll see," Brooker added.
Black Mirror premiered on Channel 4 in the U.K. in 2011, with the first two seasons airing there through 2014. In September 2015, Netflix announced it would release a dozen new episodes, six each in two new seasons, as a Netflix original series. Season three premiered on the streaming platform in October 2016. The next season has yet to be released, but Netflix has revealed that Jodie Foster will direct and Rosemarie DeWitt will star in one of the upcoming episodes.
The show is an anthology series, with each episode standing alone as its own narrative. Black Mirror, as Netflix describes it, "taps into our collective unease with the modern world," and explores "themes of contemporary techno-paranoia." In other words, it delves into how technology has transformed modern life, including the positive impacts and the potential for horror.
Likewise, each volume of the book series will contain three original mid-length stories, like novellas that can stand alone, to be written by "leading names within the literary world," which have yet to be announced. The second volume is scheduled for the fall of 2018 and the third will follow in 2019.
"Black Mirror is the smartest, sharpest show on TV and as huge fans ourselves we know that we are always desperate for more episodes. In fact, more than we suspect it will ever be possible for Charlie to make," Ebury Publishing Deputy MD and Publisher Jake Lingwood said in a statement. "That's why we're so inspired by Charlie's total enthusiasm for this project and we're completely salivating at the prospect of him working with some of the smartest, sharpest novelists around in order to create more Black Mirror—but this time in book form."