Best Episode of 'Black Mirror' Season 4? 'USS Callister' Stands Out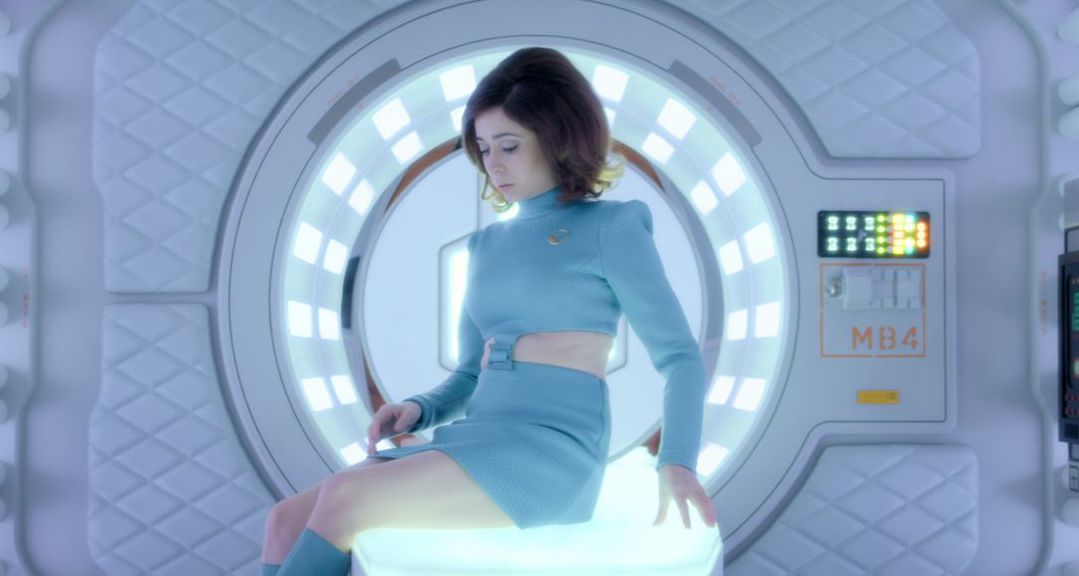 Netflix's chilling sci-fi anthology series Black Mirror is back, just in time to ruin that holiday cheer. The six-episode fourth season premiered Friday on Netflix, leaving plenty of time for binging before returning to work on Tuesday.
For non-bingers, at least make sure to catch the most-talked-about episode of Black Mirror Season 4. (It's possible to skip ahead in the season since each episode is its own story, with its own characters, á la The Twilight Zone.) Last season that episode was the Emmy-winning "San Junipero," and this year it's the break-out "USS Callister."
The first and longest episode of the season (clocking in at 76 minutes), "USS Callister" is a clear homage to Star Trek. Jesse Plemons (Other People, Friday Night Lights) stars as awkward tech genius Robert Daly, who creates a virtual reality game modeled after his favorite space adventure TV show. No one says the words "Star Trek," but you'll immediately recognize the brightly colored uniforms, mini skirts and comm badges from Gene Roddenberry's original 1966 series. Daly, of course, casts himself in the Captain Kirk role.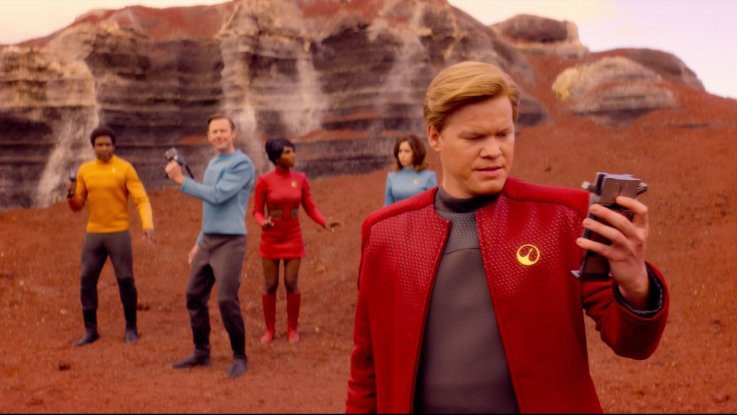 Daly's virtual game has a darker undertone than Roddenberry's optimistic love letter to humanity, and given this is Black Mirror, things get creepy pretty quickly. Daly surrounds himself with virtual clones of his coworkers, many of whom ignore or mistreat him in real life. Jimmi Simpson (Westworld), as his boss, becomes a particular target of humiliation and failure in the game. Cristin Miliot (The Wolf of Wall Street) is Nanette, a cute co-worker Daly has a particular interest in. And Michaela Coel (Chewing Gum) provides much-needed comic relief as the office gossip.
But like any of Mirror's best episodes, there's a twist. No spoilers here, but "USS Callister" ends on a bittersweet note. It also leans into horror by exploring the dark underbelly of fan obsession: What was intended as a therapeutic escape becomes a corrupt addiction. Daly represents the sort of socially awkward, nerdy white male we all know well, and those qualities come with attendant dangers.
The episode, written by series creator Charlie Brooker and William Bridges (who wrote Season 3's "Shut Up and Dance"), is already a season stand-out among critics and in the Twitterverse.
When you're done with "USS Callister," take a moment to re-watch "Trouble with Tribbles," a classic from Star Trek: The Original Series—a sure pick-me-up.
All six episodes of Black Mirror Season 4 are now streaming on Netflix.
Best Episode of 'Black Mirror' Season 4? 'USS Callister' Stands Out | Culture