Black Mississippi Senators Walk Off Floor, Withhold Votes to Ban Critical Race Theory
Mississippi's Black senators walked out of the state Senate chambers in protest Friday morning, withholding their votes on a bill that would prohibit critical race theory in schools.
Senate Minority Leader Derrick Simmons led all of the Black senators out of the chamber after requesting a roll call, according to WLBT.
"We cannot afford to spend our time taking up issues in Mississippi that do not exist," Simmons said after walking out, The Clarion-Ledger reported.
Despite the walkout, the Senate still approved the bill in a 32-2 vote, according to WLBT. Democratic Senators David Blount and Hob Bryan, both white, voted against the bill.
"We trust our teachers to teach," Blount said, according to the Associated Press. "And we don't need to pass laws to prohibit what's not being done.″
Republican Senator Chris McDaniel said the bill would have been the "most dynamic piece of civil rights legislation in this state's history" if it had been introduced in the 1950s, according to WLBT.
"I'm trying to find the mischief in this bill and I don't see it," McDaniel said, WLBT reported.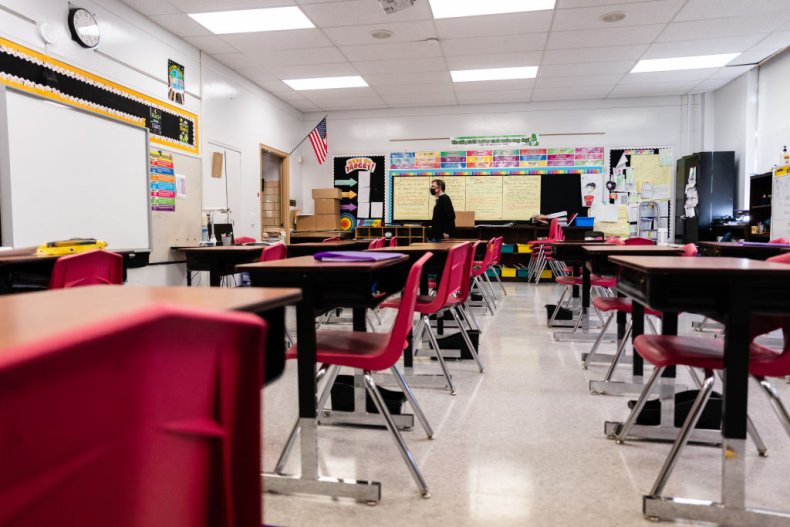 Senate Bill 2113 would ban schools from directing or compelling students "to affirm that any sex, race, ethnicity, religion or national origin is inherently superior" or that people should be treated differently due to such characteristics. The bill would ban any distinction or classification of students on the basis of race unless it's for the collecting and reporting of demographic information.
Democratic Senator John Horhn, who is Black, said there would be sections of Mississippi's history that will be unable to be taught if the bill becomes law, according to WLBT.
"I think this bill is going to put a chilling effect on that journey. I think it's going to slow us down on coming together, and I think it's going to drive a wedge between us that doesn't need to be driven," Horhn told WLBT.
The state superintendent of education has said Mississippi schools are not currently teaching critical race theory, according to AP. She said legislators have provided no evidence to show it is being taught.
Some Democratic lawmakers have also said the bill is unnecessary, according to WLBT.
Republican Senator Michael McLendon, who introduced the bill, said he did not know any schools in the state teaching critical race theory when asked by Simmons.
McLendon also would not define critical race theory, saying there are several definitions when asked by Horhn, according to The Clarion-Ledger.
"To each person, I believe, there are so many definitions out there," McLendon said when asked the same question by Democratic Senator Sollie Norwood, The Clarion-Ledger reported.
The proposal also does not explicitly say critical race theory in the main body of the text, nor defines it. The theory is only mentioned in the title of the bill, according to AP.