Mother's Day is a day to celebrate mothers, motherhood and the critical role of mothers in society. Unfortunately, this Mother's Day, many of us are celebrating virtually or abstaining from festivities to adhere to COVID-19 quarantine guidelines and keep our families safe and healthy. For the African American community in the United States, this feeling of powerlessness to protect the health of our mothers, daughters, ourselves and the other black women in our lives is not new—the coronavirus is just the newest threat to our lives.
In 2018, 658 women died of maternal causes. Of this number, black women, regardless of education and income levels, had the worst outcomes and died at a rate 2.5 times greater than white women. This disproportionate mortality rate among black women in the United States is not new and reflects the underbelly of racism, misogynoir and inequality across the United States. Structural barriers, such as underfunding of hospitals that serve black communities, income inequality, lack of health care access and interpersonal racism, are a few of multiple factors that contribute to this disparity. Despite this damning data, the United States has not taken adequate measures to protect the lives of black mothers and the wellbeing of their families.
If we use the maternal mortality crisis as a case study, it is no surprise that racism, anti-blackness and inequity once again rear their ugly heads in the coronavirus response.
In Georgia, black people make up 31 percent of deaths in the state despite only making up 16 percent of the state population. Similarly, in Michigan, black people are 14 percent of the state's population but 40 percent of the state's coronavirus deaths. Many public health officials have pointed to the higher incidences of underlying diseases like diabetes, hypertension and heart disease in the black community as the cause of this disproportionate mortality rate; however, this is not the full story. Similar to the data on maternal death, studies examining the coronavirus response depict similar structural and provider-perpetuated disparities. A multi-state analysis by a bio-tech data firm in Boston found that black people with coronavirus symptoms were less likely to be provided with a coronavirus test. Reports from Tennessee also found that walk-in testing centers were concentrated in predominantly white areas, while those in predominantly black neighborhoods were not provided adequate testing equipment or protective gear.
This institutional and interpersonal racism and inequity in maternal care in America, combined with the overburdening of health care systems in the COVID-19 pandemic, are creating a deadly cocktail for black women. This was the case for Wogene Debele, a Maryland resident, who was nine months pregnant when she contracted COVID-19 and died in a hospital shortly thereafter, without ever getting to hold her newborn baby.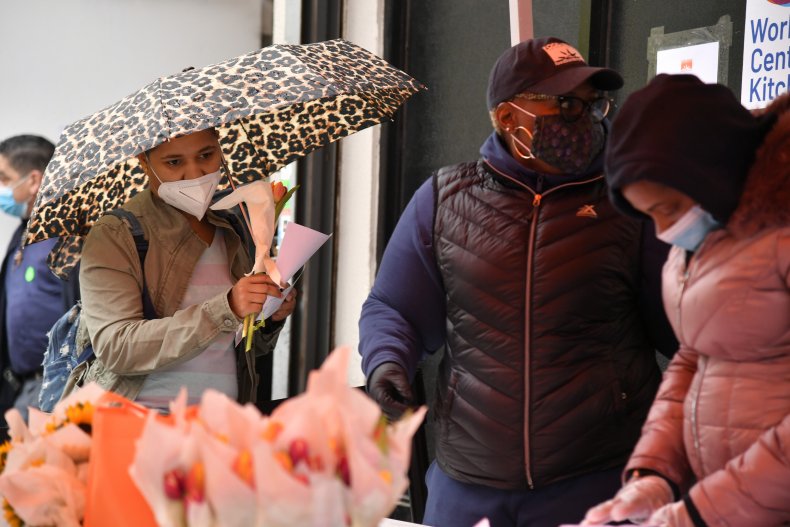 Because COVID-19 is a new virus, there is inadequate research on how it affects pregnant women, newborns and infants. As a result, state and local governments in the United States have begun frantically issuing guidelines to minimize risk to patients and health care staff. However, many of these guidelines do not account for the reality of our health systems and are actually contrary to global guidance.
Mabre Stahly-Butts, a New York woman who is pregnant during this pandemic, found her birthing plan suddenly upended by new COVID-19 guidelines that forced her to choose between having her partner or her doula in the delivery room with her. "For me, that was kind of the breaking point," said Stahly-Butts, who decided to do a home birth instead. This story exemplifies the importance of public health evidence-based and racially-conscious policies in the COVID-19 response and the need for further data on the impact of the virus on pregnant and breastfeeding persons. Mothers are counting on us to get this right.
So, this Mother's Day, we are honoring not only our mothers—a black, immigrant essential health care worker and a black retired pharmacist from the rural South—but also all the mothers who have died at the hands of racism and the deadly coronavirus. It is clear, now more than ever, that America can no longer afford to ignore the discrimination and racism perpetuated by its institutions.
Lienna Feleke-Eshete is a public policy associate at the Center for Health and Gender Equity (CHANGE). Joia Crear-Perry, M.D., is the founder and president of the National Birth Equity Collaborative (NBEC).
The views expressed in this article are the authors' own.