'Black Narcissus' Cast: All the Main Stars of the 2020 FX Series
Black Narcissus is getting a new adaptation on FX, over 70 years since the Powell & Pressburger masterpiece movie. Gemma Arterton leads the cast of the new version, airing on FX on November 23 from 8 p.m. ET. The new version of the story of a nun going mad in a Himalayan convent is also notable for being the penultimate role of Dame Diana Rigg, who died in September of this year.
Who is in the cast of Black Narcissus?
Sister Clodagh - Gemma Arterton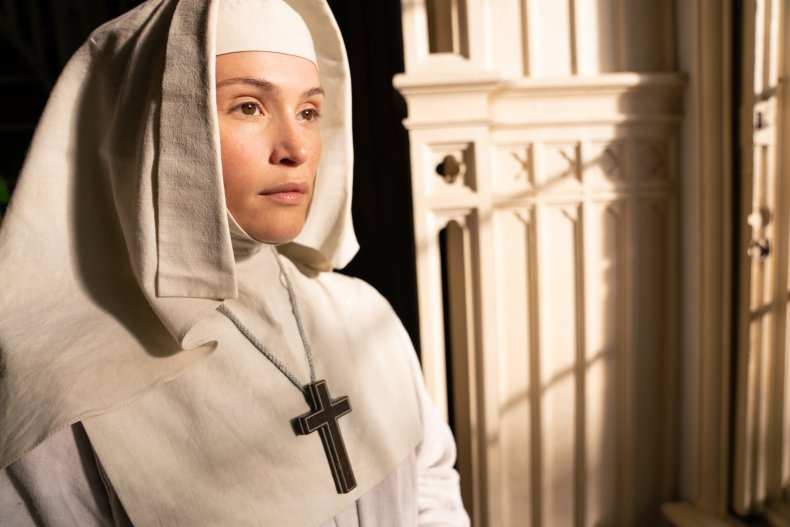 Who is Sister Clodagh: The driven leader of the Sisters of St. Faith, who is determined to make the convent a success despite everyone's misgivings.
Who plays her: Gemma Arterton, the British actor who broke out in a TV adaptation of Tess of the D'Urbervilles before starring in Quantum of Solace, Prince of Persia and the upcoming Kingsmen prequel The King's Man.
Father Roberts - Jim Broadbent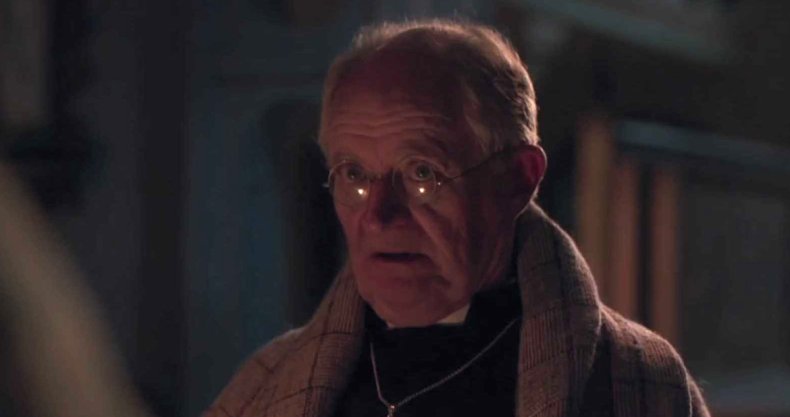 Who is Father Roberts: An India-based priest who comes to the convent to check on Clodagh's progress.
Who plays him: Jim Broadbent, the Oscar-winning (for Iris) star of Moulin Rouge, Paddington and Bridget Jones' Diary.
Dilip Rai - Chaneil Kular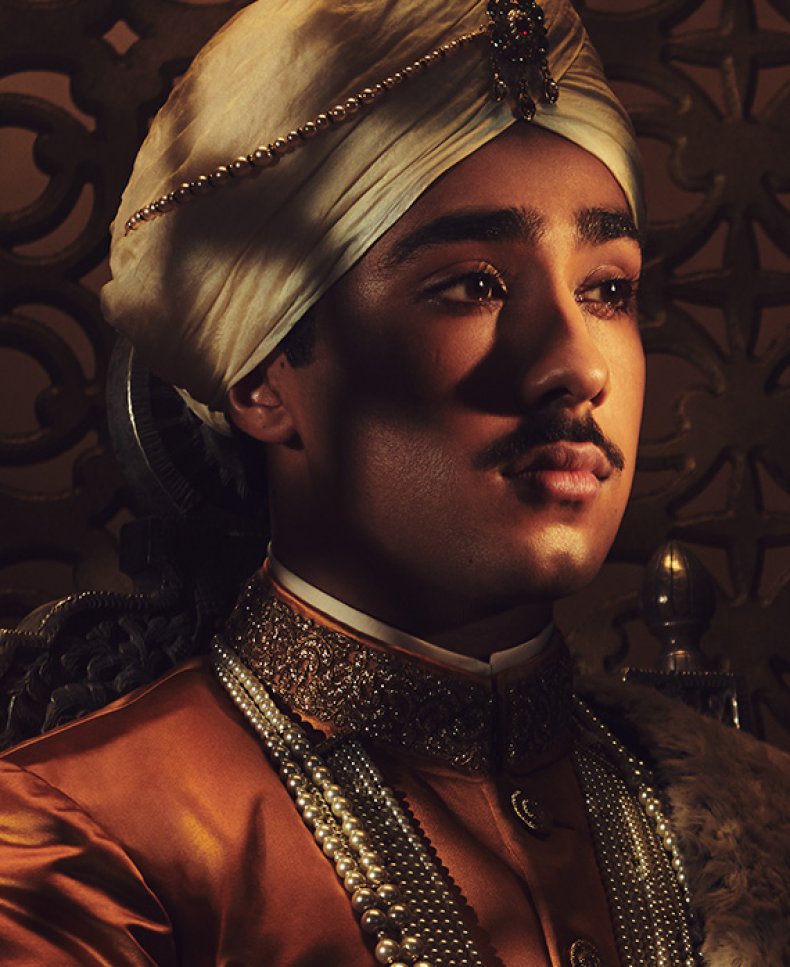 Who is Dilip Rai: The nephew of a local general who comes to learn at the convent school.
Who plays him: Chaneil Kular, previously seen playing Anwar in Netflix's Sex Education.
Sister Bryony - Rosie Cavaliero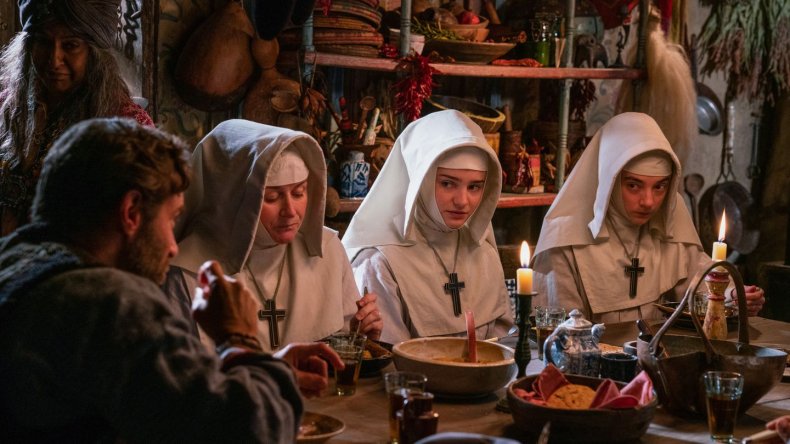 Who is Sister Bryony: Clodagh's right-hand woman, who brings supplies to the remote convent.
Who plays her: Rosie Cavaliero, who fans of British TV will recognise as a character actor whose recent credits include Gentleman Jack, Hold the Sunset and Code 404.
Kanchi - Dipika Kunwar
Who is Kanchi: A local girl who is learning how to make lace at the convent.
Who plays her: Dipika Kunwar, making her onscreen debut in Black Narcissus.
Sister Ruth - Aisling Franciosi
Who is Sister Ruth: The youngest of the nuns, who teaches lace work and causes problems by being too eager to impress.
Who plays her: Aisling Franciosi, probably best known as Lyanna Stark in Game of Thrones but who also starred in The Fall, Genius and HBO's recent I Know This Much is True.
Mr. Dean - Alessandro Nivola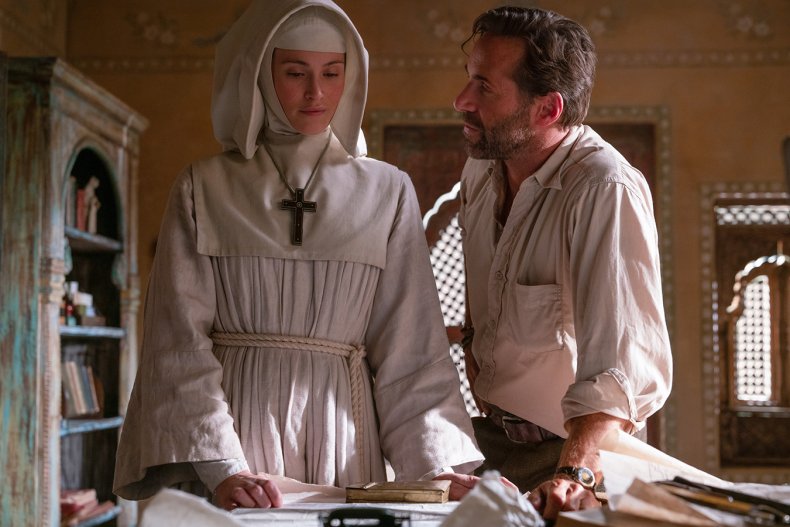 Who is Mr. Dean: The manager of a nearby tea factory who quickly comes to blows with the sisters.
Who plays him: Alessandro Nivola, soon to play a lead role in the upcoming Sopranos prequel The Many Saints of Newark. He has previously been seen in movies like Face/Off, Jurassic Park III and American Hustle.
Mother Dorothea - Diana Rigg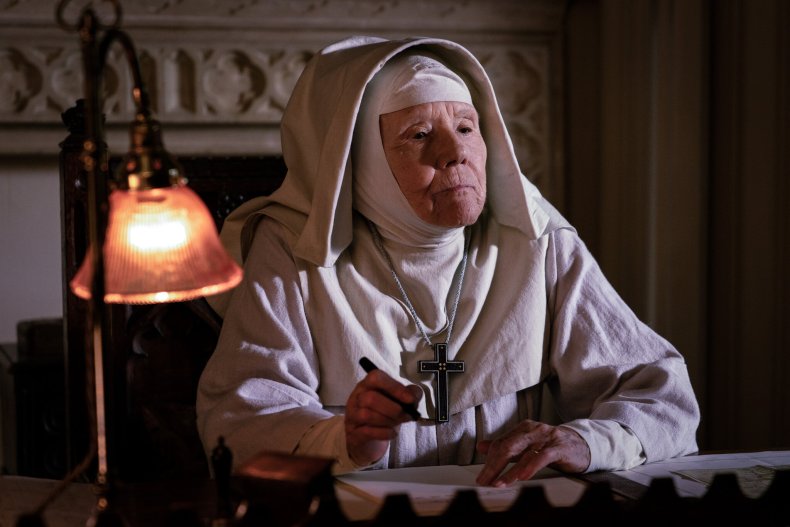 Who is Mother Dorothea: A Mother Superior who offers guidance to Clodagh.
Who plays her: Diana Rigg, the acting legend known for The Avengers (not that one), On Her Majesty's Secret Service and Game of Thrones. Black Narcissus is the second-to-last role she took on before her death, with Edgar Wright's Last Night in Soho coming is Spring 2021.
Also in the main cast of Black Narcissus are:
Sister Adela - Gina McKee
Angu Ayah - Nila Aalia
Sister Blanche - Patsy Ferran
Sister Phillippa - Karen Bryson
Black Narcissus airs on FX on Monday, November 23 at 8 p.m.