'Call of Duty: Black Ops Cold War' Midseason Update Adds Sanatorium and Dropkick - Patch Notes
Call of Duty: Black Ops Cold War gets its first midseason update today. The substantial patch adds the Sanitorium Fireteam map and Dropkick 6v6 mode to the game. It doesn't require a client download and will instead be installed once players launch the game. Want to learn more about each of these new features? Check out the full patch notes below, courtesy of the latest Treyarch blog post.
Call of Duty: Black Ops Cold War January 14 Midseason Update Patch Notes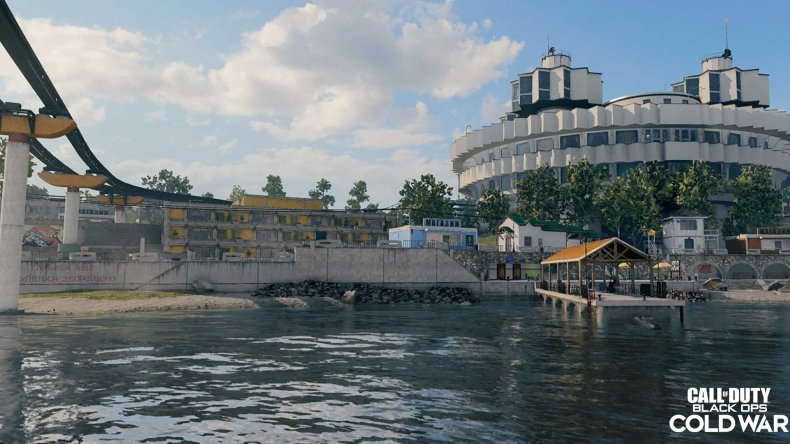 New Content
Here's a look at the new content in each mode for players to jump into:
MULTIPLAYER: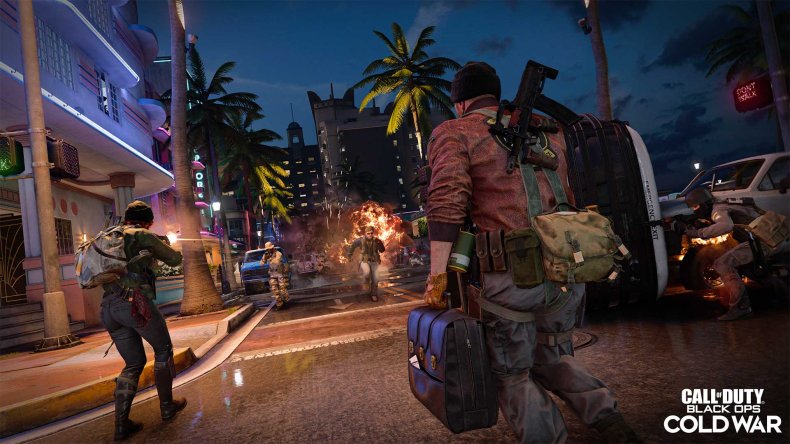 New Fireteam map: Sanatorium
New Mode: Dropkick 6v6 –

This frantic game of nuclear hot potato features two teams each vying for control of a special and extremely important briefcase. The round begins with each team racing to the location of the nuclear briefcase and attempting to pick it up. Anyone grabbing the briefcase is automatically equipped with a powerful pistol, but it's ideally up to the rest of the team to keep the briefcase-carrier safe. The team with the case gains access to launch codes, as well as an ever-increasing score for their team.
If you die while your team controls the briefcase, you will not respawn until your carrier has been eliminated and the briefcase has been dropped. If your team isn't carrying the case, it must be flushed out and retrieved before it's too late. Once one team reaches the score limit by controlling and owning the briefcase, orders to execute a nuclear strike are confirmed, and the round is won... in a highly explosive manner! The first team to 200 score wins.

New Melee Weapon: Wakizashi Sword
ZOMBIES:
New Mode: Cranked – A limited-time mode both literally and figuratively! Keep one eye on the countdown timer, and the other on your zombie-killing: spend too long without an undead takedown and you'll explode! There's no time to lose as your survival depends on frantic, terror-filled takedowns where the only respite is the Cranked power-up, granting a brief breather before the carnage continues.
PlayStation exclusive: Raid added to Onslaught playlist with new Dark Aether intel
Playlist Updates
And, as it's a Thursday, Treyarch has updated the playlists in Black Ops Cold War MP to the following:
Dropkick
Raid + Crossroads Strike 24/7
Gunfight
Fireteam Dirty Bomb
Prop Hunt
Nuketown 24/7
Face Off
For those playing Warzone, here's the new January 14 playlist update for that:
BR Quads, Trios, Duos
Buy Back Solos
Plunder Trios
Rebirth Island Mini Royale Solos
Rebirth Island Resurgence Quads
The main features of the Black Ops Cold War January 14 update include the Sanatorium Fireteam map and Dropkick mode. As far as Sanatorium is concerned, the new play space is set in the Ural Plains during the Soviet era. Squads will work their way toward a main hotel area in an effort to uncover the secrets buried underneath. While the Fireteam mode hasn't quite caught on as much as Activision had probably hoped, this new scenario seems like a fun way to spend time with friends who know each other.
Given how specific we expect the new mission objectives to be, that extra level of personal coordination seems like a must. Thankfully, however, for everyone else, there's the 6v6 Dropkick mode. In this match type, two teams fight over a single briefcase and accrue score for holding onto it as long as possible. Once the score limit is reached, the holding team must execute a nuclear strike to win the match.
Those two pieces to the puzzle are a big part of what the midseason update is all about, but there are a few finer features worth mentioning as well. Zombies gets a brand-new mode called "Cranked," and everyone will be able to try it thanks to the Zombies free access period that runs through January 21. You'll also be able to collect a new round of intel and face off with the undead using the new Wakizashi Sword melee weapon, too.
This latest Black Ops Cold War update may not be as massive as some fans were likely expecting, but there should still be enough here to keep momentum going through the remainder of Season 1.
Call of Duty: Black Ops Cold War is available now on PS5, PS4, Xbox Series X/S, Xbox One and PC.
What do you think of the Black Ops Cold War midseason update so far? Are you enjoying the new Dropkick mode? Tell us in the comments section!