'Call of Duty: Black Ops Cold War' Update 1.09 Fixes Zed 398 and PS5 Stutter
Call of Duty: Black Ops Cold War received its big Season 1 update on Tuesday, but Treyarch has already pushed an emergency patch to all platforms, including PS5, PS4, Xbox and PC. The download weighs about 3GB in size and, while official patch notes have yet to be made available, the developer announced via Twitter that the surprise download addresses problems with Zed 398 Clover errors and stuttering on PS5 that gained lots of traction Wednesday morning.
Despite receiving Zed 398 clover errors on PC earlier today, the Call of Duty experts at Charlie INTEL have already confirmed that the strange message barring many players from accessing new multiplayer maps has since been removed.
First mentions of the Zed 398 Clover error emerged early Wednesday morning, mere moments after Season 1 officially began. Within 45 minutes of the start of the new Battle Pass, Treyrach listed the error code on its official Trello board, indicating that the message had been noticed. As of now, the support card suggests a fix has been released and developers are monitoring the results.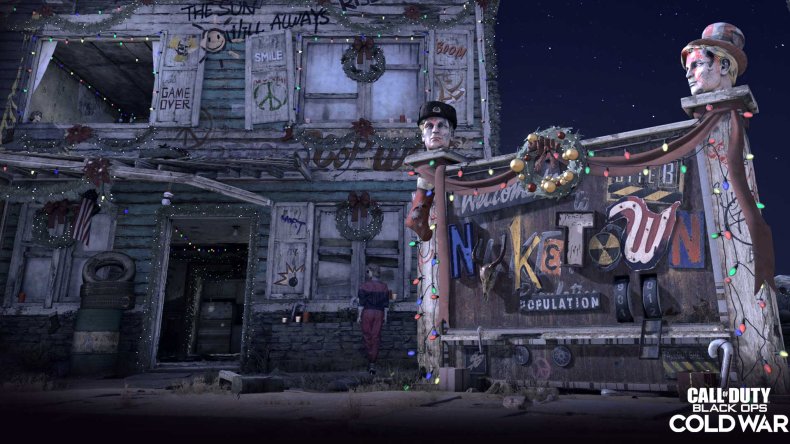 As for PS5 specifically, many players reported problems with hitching and freezing on Tuesday when the Season 1 update was deployed, despite not yet being able to access the new content. Treyarch acknowledged these shortcomings in a blog post that afternoon, saying, "We're aware of an issue with occasional hitching on PlayStation 5 since this update went live, and a fix is currently scheduled to release as soon as possible." For a short while, developers even encouraged playing the PS4 version instead. Those on Xbox were also receiving a "trial has ended" popup as well, which one presumes is addressed by this new download.
While Call of Duty games are hardly immune from the occasional onslaught of bugs, this might be one of the first times we've seen so much interference coincide with the deployment of a seasonal patch. Taking these bugs out of the equation, though, most players seem to be enjoying the new content debuting in Black Ops Cold War and Warzone today. These minor frustrations made accessing the new features difficult for some, but, after this update is installed, your run-and-gun antics should be back to normal.
Call of Duty: Black Ops Cold War is available now on PS5, PS4, Xbox Series X|S, Xbox One and PC.
What do you think of Black Ops Cold War Season 1 so far? Did you experience any hitching or Zed 398 clover errors prior to update 1.09? Tell us in the comments section!