'Call of Duty: Black Ops Cold War' Update and Firebase Z Zombies Release Time Revealed
Call of Duty: Black Ops Cold War Season One continues with a new update expected to release February 4, so we're here to recap all you need to know about the upcoming patch. Wondering when Firebase Z and its corresponding Easter egg quest are going live? We've got the official word on the subject courtesy of recent tweets from the game's developers at Treyarch.
When does the Black Ops Cold War update and Firebase Z go live?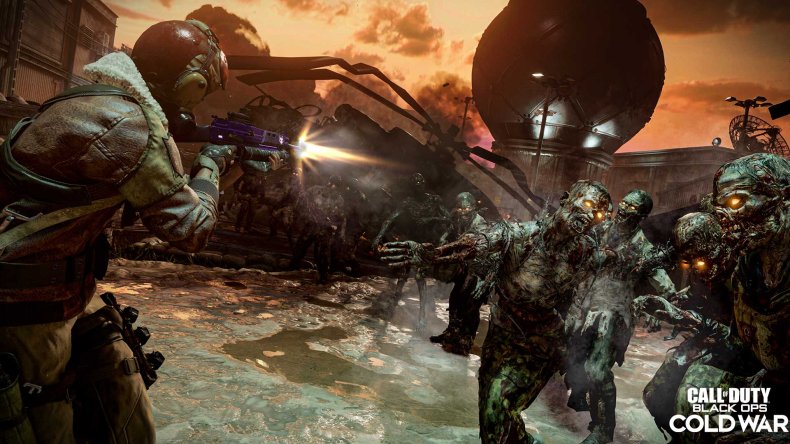 According to a tweet published by the official Treyarch Twitter account Monday afternoon, the next Black Ops Cold War Season One update is expected to go live February 4 at 2 a.m. EST. This means those on the West Coast will be able to start enjoying the new content in the late evening hours of February 3. Some players on PS4 have reported receiving the 1.11 update early, but it won't unlock until the aforementioned time.
Unlike previous Black Ops Cold War updates that kept the content locked until the afternoon, nearly everything featured in this update will be available to play as soon as your download is complete. The only exception to this rule is the Firebase Z Easter egg, which won't be available for hunting till 1 p.m. EST February 5. This time around, players will be given some time to get familiar with the map before the puzzle-solving shenanigans begin. The time was originally 12 p.m., but it's been delayed by one additional hour.
What's in the February 4 Black Ops Cold War update?
For those who've been out of the loop for a while, the next Black Ops Cold War update is one of the biggest additions to Season One so far. It features new maps for multiplayer and Zombies, as well as fresh queues for fans of those modes. Check out a recap of the major content below.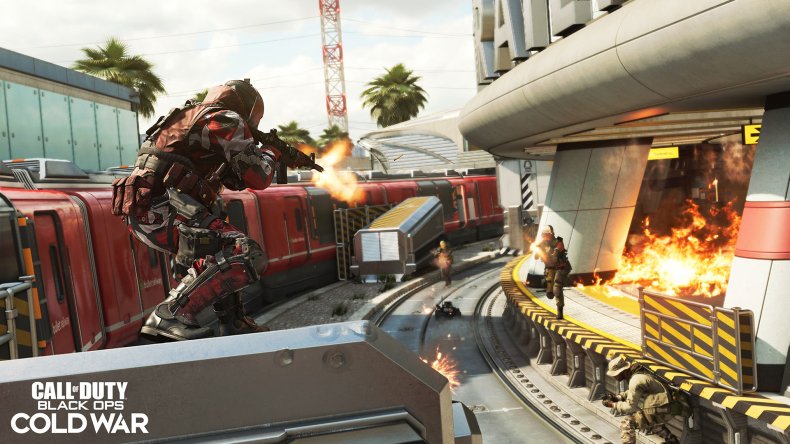 Express returns: Express debuted in Call of Duty: Black Ops II, and the beloved map is back for more in Call of Duty: Black Ops Cold War. The map has a unique U-shaped design based on a modern railway in Los Angeles. Play Express on a 24/7 playlist with modes like Team Deathmatch, Kill Confirmed, Domination and Hardpoint.
Endurance Mode: Ten squads of four drop into Alpine, Ruka, and Sanatorium to collect uranium and arm bombs. When a bomb explodes, a new one replaces it. The Fireteam score limit will also be doubled to 1,000 points.
Firebase Z: In the latest Zombies chapter, squads head to the jungles of Vietnam to stop Omega Group from harvesting Dark Aether for its nefarious deeds. The Tombstone Soda perk is also featured on this map and others. Additional Scorestreaks, such as the Napalm, are being added as loadout options as well.
Dead Ops Arcade Solo Advanced Start: This new mode gives players an improved starting position based on their rank in Dead Ops Arcade 3 solo. It's a neat little addition for fans who like digging deeper into some of the more niche Zombies offerings.
Other balance tweaks will likely be added in the update as well, but those have yet to be disclosed. We imagine patch notes for the 1.11 update will go live in the late evening hours of February 3.
Call of Duty: Black Ops Cold War is available now on PS5, PS4, Xbox Series X|S, Xbox One and PC.
What do you hope to see in this big Black Ops Cold War update? Are you excited to see what Firebase Z has to offer? Tell us in the comments section!