Black Oregon Congresswoman Janelle Bynum Reported to Police by Someone Who Thought She Was Casing the Neighborhood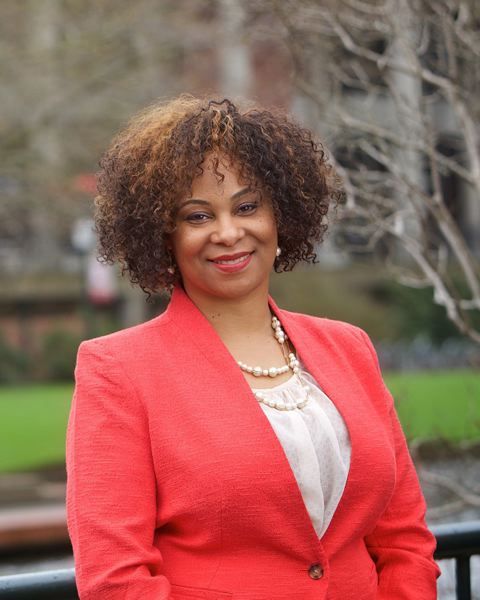 A black Oregon state representative says that a constituent called the police to report her as she was canvassing.
Democrat Janelle Bynum, 43, was talking to residents in the town of Clackamas, where she is seeking re-election for her second term in the state senate.
She told The Oregonian that she was entering notes on her cellphone from conversations with constituents when a sheriff deputy's car pulled up alongside her.
Bynum thought to herself "I don't believe this" as the vehicle pulled up, she told the newspaper.
The deputy told her that someone had called to report her for appearing to be casing the neighborhood while on her phone.
Bynum explained that she was the state representative for that district, and often takes notes on her cellphone to record conversations while out canvassing.
"It was just bizarre," Bynum told the publication. "It boils down to people not knowing their neighbors and people having a sense of fear in their neighborhoods, which is kind of my job to help eradicate. But at the end of the day, it's important for people to feel like they can talk to each other to help minimize misunderstandings."
The incident follows a series of racial profiling controversies.
In San Francisco, a woman dubbed Permit Patty on social media was filmed calling police to report an eight-year-old black girl selling water, while in Ohio a woman called the police to report a 12-year-old black boy mowing a lawn.
In April there were calls for a boycott of the Starbucks coffee shop chain after an employee in a Philadelphia branch called police to report two black men who were waiting for a friend. A recording of police turning the men out of the branch went viral, and the company apologised for the incident and introduced training to help staff root out racial bias.
Bynum said that when she inquired about the identity of the caller, the deputy told her it was a woman and said he did not know her racial background. She said that she asked the deputy to call the woman, and spoke to her over the telephone. Bynum said the woman was apologetic and had called 911 out of concern for the safety of the neighborhood.
Bynum was elected to the state congress in 2016.