Black-Owned Coffee Shops in the U.S. You Can Visit as Alternatives to Starbucks
Starbucks has faced a backlash after banning its employees from wearing items supporting Black Lives Matter. As reported by BuzzFeed News, Starbucks sent a memo to its employees saying that Black Lives Matter clothing and accessories to not adhere to its policies, despite showing its support for the movement on Twitter earlier this month.
On June 4, Starbucks announced that it would donate $1 million to "organizations promoting racial equity and more inclusive and just communities," among other initiatives.
But now, Starbucks employees have been told that due to "agitators who misconstrue the fundamental principles" of the Black Lives Matter movement and sometimes "intentionally repurpose them to amplify divisiveness," they cannot wear items supporting the movement.
For those looking to support local coffee shops amid the Starbucks backlash, below is a list of black-owned coffee shops and cafes across the U.S. While some may be operating with limited dine-in services or take-out options only, some may be temporarily closed depending on the state's stay-at-home orders.
Check with your local coffee-shop before visiting for its updated opening hours.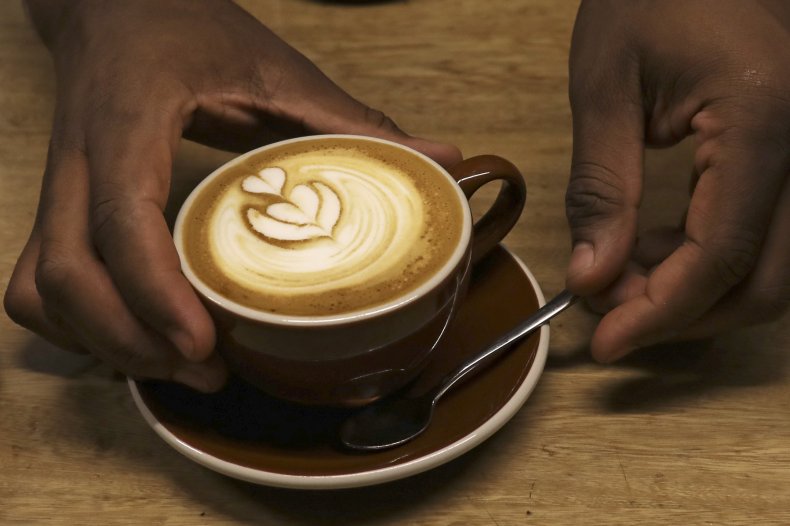 Beyu Cafe, Durham, N.C.
Beyu Cafe has a signature coffee blend recipe, the Heart & Soul Blend, which was created by local community members.
Sip and Savor, Chicago, IL
There are four Sip and Savor coffee shops in Chicago, which support other local businesses by serving pastries and snacks from local bakers and bakeries.
Boon Boona Coffee, Renton, WA
Boon Boona Coffee is open for to-go service and curbside pick up and has an online store selling freshly roasted coffee and unroasted coffee.
Serengeti Teas and Spices, New York, N.Y.
According to Serengeti Teas and Spices, "the specialty Arabica coffees of majestic Africa are considered to be some of the world's most exquisite."
Ain't She Sweet Cafe, Chicago, IL
Ain't She Sweet Cafe has two locations in Chicago, one in Beverly and the other in Bronzeville, run by a mother-daughter duo.
Whittier Cafe, Denver, CO
According to Whittier Cafe, it is the only African espresso bar in Denver and is nicknamed "the activists' coffee shop".
Uncle Bobbie's, Philadelphia, PA
Uncle Bobbie's is a coffee shop and bookstore in Philadelphia. While it is currently closed as a cafe, it is selling books and audiobooks online.
Red Bay Coffee, Oakland, Calif.
Red Bay Coffee is committed to ensuring that "coffee production is not only high quality and sustainable, but a vehicle for diversity, inclusion, social and economic restoration, entrepreneurship, and environmental sustainability."
Upper Cup Coffee, Gahanna, OH
Upper Cup Coffee is owned by Micael Habte, who is originally from Eritrea and serves a rotating stock of single-origin house-roasted coffee.