Today is Juneteenth, and while celebrations may take a different form this year, you can mark the day by dining at or getting take out from a black-owned restaurant.
Juneteenth marks the anniversary of when the slaves in Texas found out they were freed on June 19, 1865, two and a half years after the Emancipation Proclamation was mandated.
They found out they were free when Major General Gordon Granger arrived in Texas with 1,800 troops to ensure that the Confederate states complied with the order.
Juneteenth is a state holiday in Texas and may become a national federal holiday soon. Most U.S. states observe Juneteenth in one way or another, and it is typically celebrated with picnics, barbecues, and social events. Some people also recognize the day by only shopping at black-owned businesses.
For those who want to patronize a black-owned restaurant on Juneteenth, there are plenty to choose from. There are nationwide and local directories to point you in the direction of black-owned restaurants in your area, from the Eat Okra app to Eat Local NOLA's guide.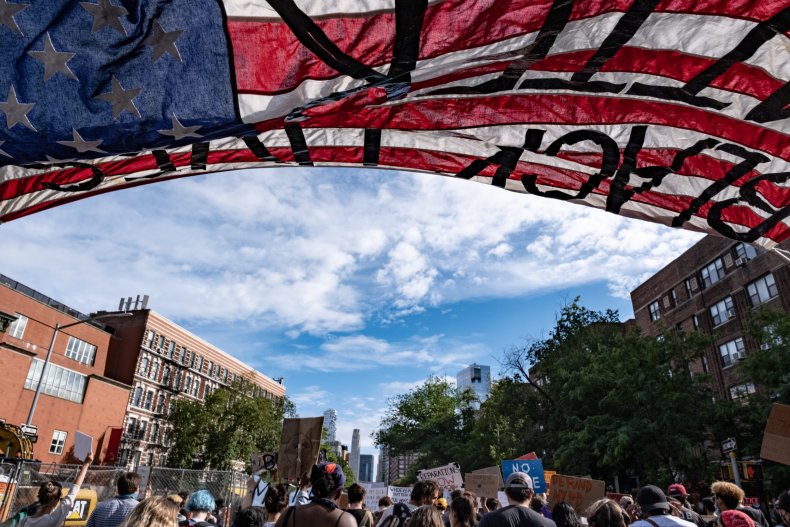 To find a black-owned restaurant near you, try using the Eat Okra app, which lists 2,600 black-owned restaurants, bakeries, cafes, food trucks, bars and wineries across the U.S.
Alternatively, Eat Black Owned is a website that allows you to search for black-owned restaurants by location, so you can find somewhere to celebrate this Juneteenth.
While Juneteenth is observed across the U.S., it is a state holiday in Texas, so for Texans looking to celebrate, delivery company Favor has created a directory of black-owned restaurants in Texas that lets you search by city.
Favor is also inviting Texans to tell them about the black-owned restaurants they love to be added to the list.
New Orleans residents can check the Eat Local NOLA website, which has a map of the city's black-owned restaurants.
Residents of Washington, D.C., can get free delivery with Uber Eats when they order from a black-owned restaurant. "We are committed to using Uber Eats to promote black-owned restaurants while making it easier for customers to support them," said Uber CEO Dara Khosrowshahi.
People celebrating Juneteenth in Memphis can check Edible Memphis for a list of black-owned restaurants, with lists for each area of the city.
The Infatuation has written a guide for New Yorkers looking for black-owned restaurants, with plenty of options across the five boroughs.
Travel Noire has named 50 black-owned restaurants across the U.S.—one for each state.
The LA Times has made a list of more than 200 restaurants in the Los Angeles area.
Bay Area residents should check the guide from 7x7 which includes up-to-date information about delivery service and open restaurants.
Visit Philly has published a guide for Philadelphia residents, which includes 29 black-owned restaurants and bars in the city.
NJ.com has published a list of black-owned businesses in New Jersey, which includes restaurants and cafes.
Atlanta Eats has listed the 50 best restaurants in Atlanta, with updates to reflect takeout policies and opening hours.
CT Bites has listed the black-owned restaurants in Connecticut by county, making it simple to find somewhere near you.
Portland residents can check out a guide from Travel Portland to find a black-owned business this Juneteenth, or they can head to I Love Black Food for a full directory.
Finally, vegans can find black-owned restaurants across the U.S. thanks to this guide from Animal Equality.