'Black Panther' Fans Debate Over Recasting Chadwick Boseman's T'Challa
A debate is ongoing on social media over the potential recasting of King T'Challa in Marvel's Black Panther franchise.
The beloved character was portrayed by the late Chadwick Boseman who died suddenly in 2020 at the age of 43.
Production for the sequel to Black Panther, Black Panther: Wakanda Forever, is currently underway and is slated to be released in November 2022 with Ryan Coogler directing.
It has not been officially confirmed by Disney if T'Challa has been recast yet but producer Nate Moore has put all speculation to rest and said: "You will not see T'Challa in the MCU 616 universe."
In the Marvel multiverse, Earth-616 designates the primary continuity in which most of the titles take place.
Speaking on the Ringer-Verse Podcast on November 13, Moore explained: "We couldn't do it. I will say, when Chadwick passed, it was a real conversation we had with Coogler about 'what do we do?'
"And it was a fast conversation—it wasn't weeks it was minutes of, 'we have to figure out how to move the franchise on without that character.'"
A clip of the podcast is doing the rounds on social media on Monday where it has sparked a debate about whether Boseman's character should be recast or not.
Some people argue that T'Challa is too important not to be a part of Black Panther, but others feel it is unfair to replace Boseman in his most famous role.
Podcaster Jemele Hill said that "the world needs T'Challa," tweeting: "Maybe it was too soon for BP2, but the character should continue. The world needs T'Challa."
While activist April Reign tweeted: "I don't want T'Challa recast. Ever."
Another Twitter user added: "I'm really team #RecastTChalla. But I'm starting to understand the apprehension. Marvel Studios basically made their coin by tethering the perfect actor to the perfect character. If something happened to Chris Evans before his run was up there's no WAY they could've recast him."
Another opposing tweet reads: "With all due respect, T'Challa is bigger than Chadwick Boseman. I forever think it's a terrible decision to retire the character after the death of the actor."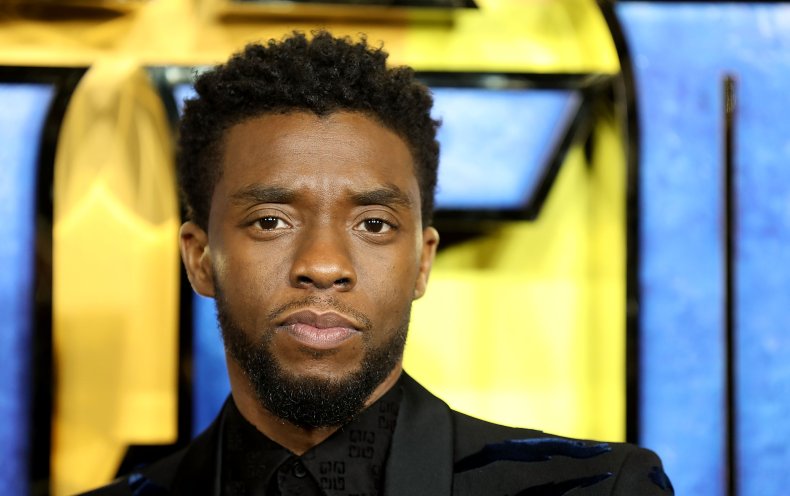 Moore also revealed that there is a lot of "pressure" to get the sequel right following Boseman's death.
"I think this movie has different sort of pressure on it, obviously, with the loss of Chadwick, which was unexpected and unprecedented in a way narratively, to figure out how to deal with," Moore said on ComicBook's Phase Zero podcast last week.
"So beyond, 'Hey, we want to make a big, fun time,' and people of the first movie, it's how do we sort of do right by his legacy and tell a story that isn't exploitative, which we would never, ever do, but builds on the things that he loved about the property and builds on the things that he brought to the property in a way that is enjoyable, feels real, feels earned, feels organic."
Moore continued: "I think we're going to see the movie in two lenses, pure entertainment, but also cathartic. And we have to be conscious of both of those lenses as we're making it."