See 'Black Panther's Dora Milaje in 'Wakanda Forever: The Amazing Spider-Man'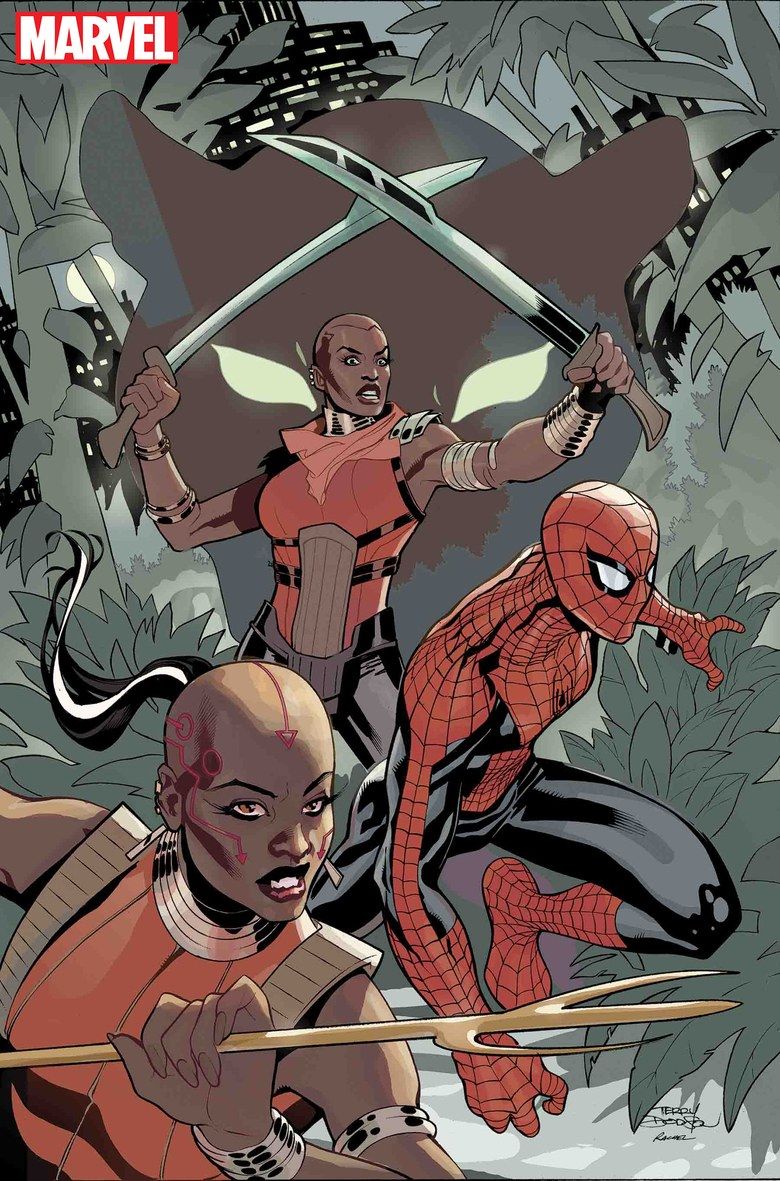 The Dora Milaje—Black Panther's crew of warriors lead by Okoye (Danai Gurira)—might have been the best part of Marvel's blockbuster hit. We'll catch up with Okoye in Avengers: Infinity War April 27, but a new comic book set to release in June offers a deeper look at The Dora Milaje… and one of Marvel's most popular heroes. Vogue has the first look at Wakanda Forever: The Amazing Spider-Man.
The three-issue miniseries written by Nnedi Okorafor follows Okoye, Ayo and Aneka on a mission that takes them to New York City. In the process, they'll encounter Peter Parker. "Typically when you see them, they're with T'Challa, representing and protecting him," Okorafor told Vogue. "Now you're going to see the Dora Miljae for the first time as an independent entity; they're not under the shadow of the throne."
The Hugo and Nebula award-winning author is no stranger to Afro-futurism. Her previous fantasy and sci-fi works are inspired by Nigerian folklore. "I like to write the future; the Africa I feel can be and the Africa that will be, that has always been my vision," she tells Vogue.
Okorafor is grateful that comic books welcome collaboration, in this case with series artists Alberto Jiménez Alburquerque and Terry Dodson. "This moment has been coming for a long time," says Okorafor. "People have craved these types of characters for a while, and I don't think that craving is going to pass; it's something that is here to stay."
While the story will only span three issues, Marvel Editor Will Moss tweeted there is more in store for the Dora Milaje this summer. The narrative will live on in Wakanda Forever: X-Men come July, and Wakanda Forever: Avengers in August.
Okorafor made her Marvel debut last year with Black Panther: Long Live the King. Her novel, Who Fears Death, was picked up as a TV series for HBO in 2017.