'Black Panther' Star Sydelle Noel Says Hollywood Doesn't Have to be All White
In an impromptu interview with TMZ on February 5, Black Panther star Sydelle Noel seemed overjoyed by Marvel's newest superhero film, which opens February 16.
"As African-Americans," she said, "we don't have an all black action hero movie." She smiled while stressing the honor of being a part of a "history-making film," adding, "This is a time for change." She also enthuasiastically agreed with the TMZ reporter that Black Panther could end up being the highest grossing superhero film of all time.
Black Panther has already beat Marvel's pre-sales records. "Black Panther is generating the kind of buzz that is usually reserved for the summer movie season," a comScore analyst told CNN. CNN also reported that the film could make $130 million in its opening weekend, putting it just below The Dark Knight and the first Avengers team-up film.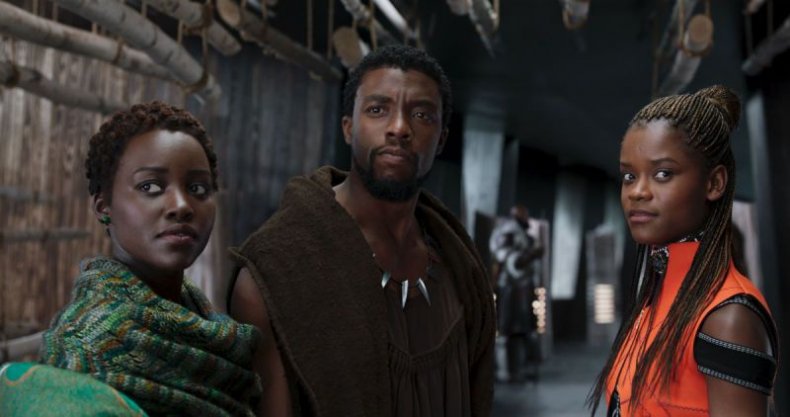 Noel is right about one thing: It's not just comic book geeks buying these pre-sale tickets; many Americans feel the film is offering something groundbreaking. According to a Fandango poll of pre-sale ticket buyers, 97 percent say they're looking forward to a "different kind of superhero movie." Other top reasons for buying a ticket included wanting more Chadwick Boseman after his Captain America: Civil War appearance; feeling intrigued by the all-female bodyguard team, the Dora Milaje; and learning more about Marvel's fictional African nation, Wakanda.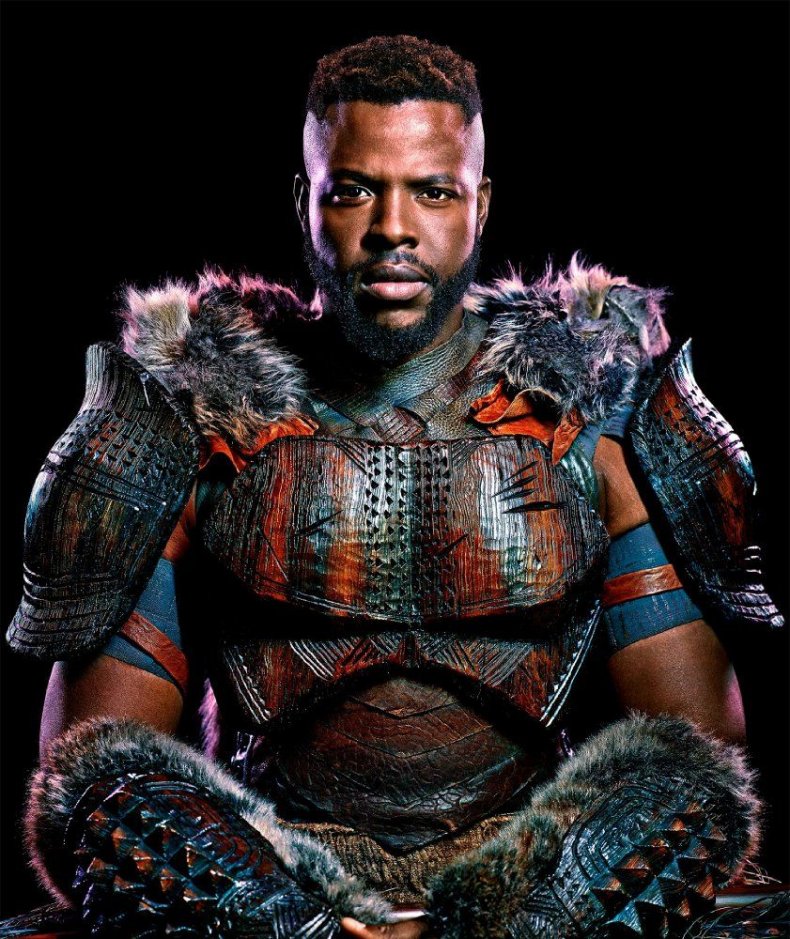 "This film," Noel explained to TMZ, "is so important to the African American community, but also to all the other ethnicities out there. [...] It doesn't always have to be a white action hero all the time."
The last superhero movie led by a black actor was the Blade trilogy, featuring Wesley Snipes, who campaigned for a Black Panther movie in the early '90s. The CW's Black Lightning features a predominantly black cast as a superpowered family, and Netflix's Luke Cage included black actors playing friends and foes of its central hero (Mike Colter).
Other projects featuring black actors as lead superheroes include Todd McFarlane's Spawn reboot. And later this year, Marvel will release an animated Spider-Man film following Miles Morales, a black and hispanic hero voiced by The Get Down's Shameik Moore. The character is mentioned briefly in Spider-Man: Homecoming as the nephew of a criminal played by Donald Glover, who coincidentally wanted to play Spider-Man in 2011, but was inundated with hate mail by racist comic book fans in response.
Black Panther's greatest super power could end up being proof to bigots that box office is color blind.