Black Pastor Says US 'Riots' Are About Microchips, Not Black Lives Matter
In a video that became viral on social media this past weekend, Pastor Chris Oyakhilome of Nigeria‬, who is also the founder and president of Love World Incorporated, (AKA Christ Embassy), said that the riots happening in the United States are about implanting microchips, and not Black Lives.
Pastor Oyakhilome believes that the protests are part of a master scheme to get rid of the police and embed microchips into people. The result, he stated, is for the government to always know where you are without law enforcement constantly monitoring.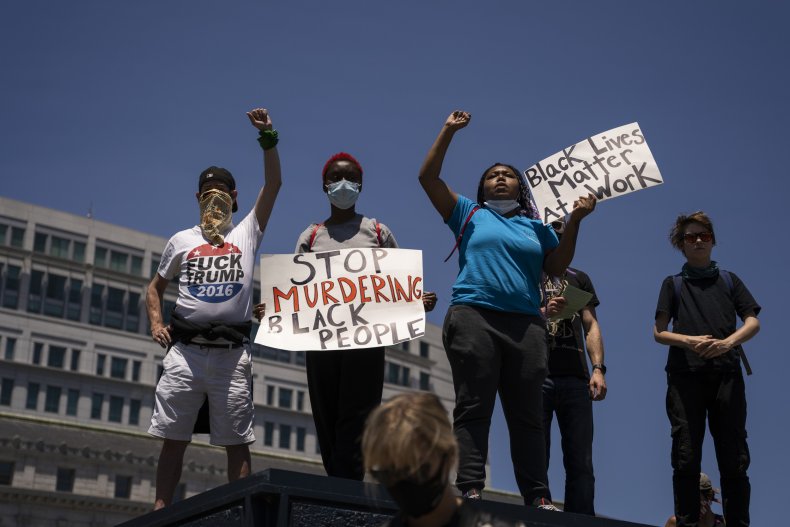 "There are many who don't know what is going on in the United States with the riots. It's not about the guy that died, it is not about black folks, and it's not about black lives matter," Pastor Oyakhilome said in the viral video shared on June 28. "I will tell you what it is about. From protests to riots and then more people have died since then and the call for disbanding, abrogation, cancellation, defunding of the police."
"Why is that? [Do] you think it is limited to the United States? No, it is not. Why are they doing it?" he pondered. "It is part of the game. It is simply because they want to come in with the alternative method for security. What is that alternative method? [It is] the total control — RFID microchip. That is what it's about."
The radio-frequency-identification microchip is very similar to a barcode label, and can be used for almost anything, according to the Medical Futurist.
Pastor Oyakhilome also noted in the video that one by one, cities will be getting rid of their police, and requiring everyone to wear a microchip.
"And with that, you are going to know everybody. They will know everyone and crime will be controlled and they have got the media to help hype it and in spite of its failure of the system, they will praise it like the best thing in the world. That is what it's about, get rid of the police," he concluded.
This isn't the first time Pastor Oyakhilome had a controversial idea about world events. In April, according to Punch Nigeria news outlet, he said that the coronavirus pandemic and government mandated lockdown in Nigeria was part of a larger plan to implant 5G technology in the country.
He claimed that while everyone was sheltering in place, the government was constructing fiber optic cables, and that these cables were spreading Covid-19. Weeks later, he backtracked from his previous statements and said that he was more concerned with the health risks associated with 5G.
Newsweek did not receive comment from Christ Embassy at the time of publication.