More White People Carry Drugs, But Black People Are the Ones Who Get Arrested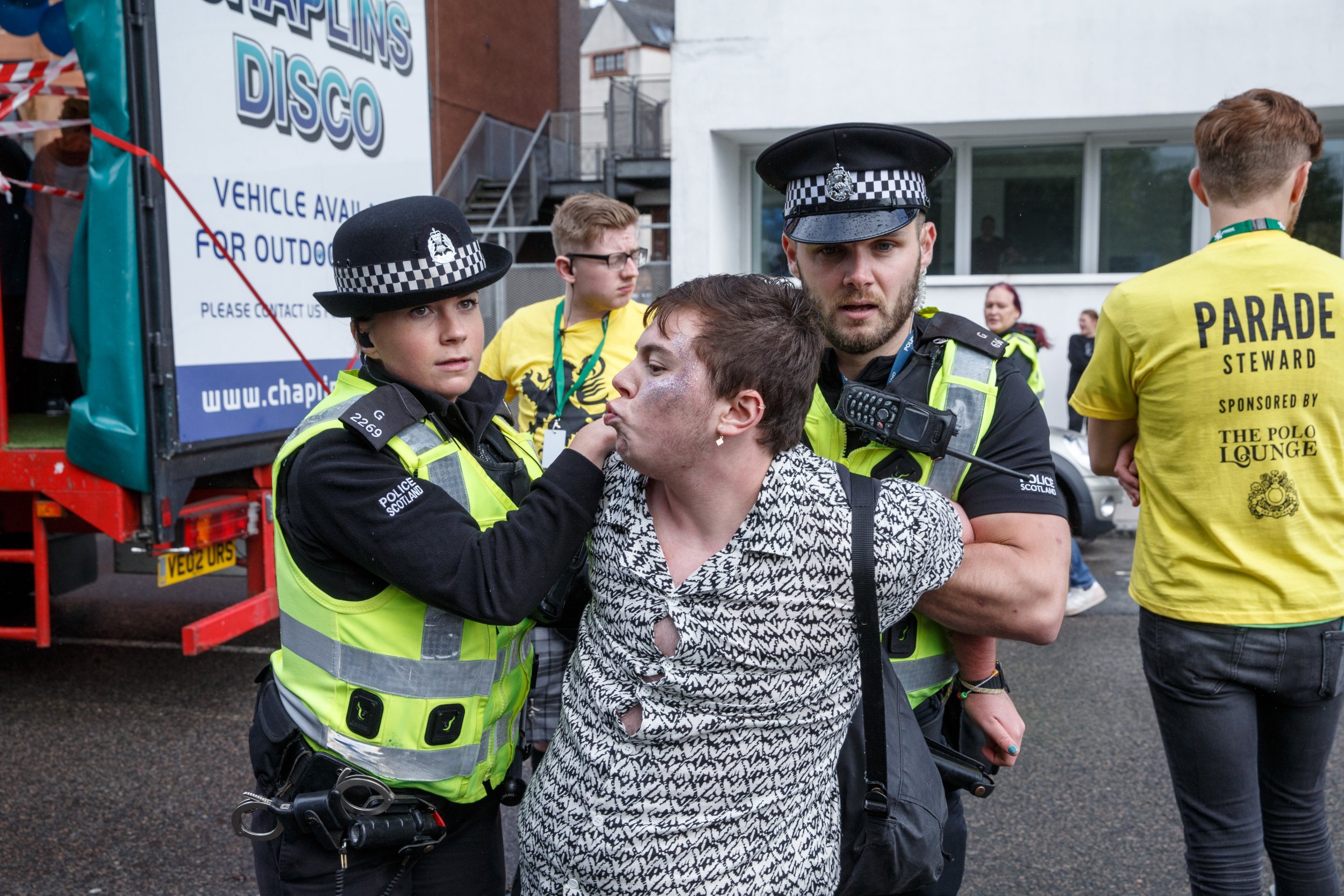 White people in the United Kingdom are more likely to be carrying drugs when stopped by police but less likely to be stopped, compared to black people who are disproportionately searched, according to a new study.
The report reveals that one in four black people stopped by police were found to have drugs on them, compared to one in three white people.
The watchdog group, HM Inspectorate of Constabulary, which conducted the police legitimacy study with accounts from police forces in England and Wales, said it found the disparities troubling. "Of particular concern is the continuing over-representation of black people in stop and search figures," Mike Cunningham, the group's inspector, said in a statement. "Forces must be able to explain the reasons for any disparity in their stop and search figures if they are to enhance the trust and confidence of all communities."
The study revealed that when examining the find rate for drugs: Thirty-three percent of white people and 26 percent of black people were found to have drugs. When police only smelled cannabis, 37 percent of white people and 29 percent black people had the drug.
The study looked at 8,574 police stop and search records from April until July and examined the grounds for the stop, the ethnicity of the person and what officers found during the search.
Officials say the use of stop and search has been on the decline. Stops and searches for whites dropped by 78 percent and 69 percent for black, Asian and minority communities from 2011 to 2012. Cunningham said there is much more that the police forces need to improve upon.
Many officers were not aware that simply smelling cannabis on someone was not enough to stop and search them, according to the study.
In another study released in October, British authorities found that "black British were eight times more likely to be stopped than white people." Home secretary Amber Rudd told The Guardian in October that "no one should be stopped because of their race or ethnicity." Chief constables will need to explain disparities in their force areas, because if stop and search powers are misused it is counterproductive and damages confidence in policing."
England and Wales have recorded a 13-percent increase in crime this year.
In the U.S., a 2016 study by the BMJ journal Injury Prevention found that when African American or Latino men are stopped by police, they are arrested about 82 percent to 85 percent of the time, according to Los Angeles Times.