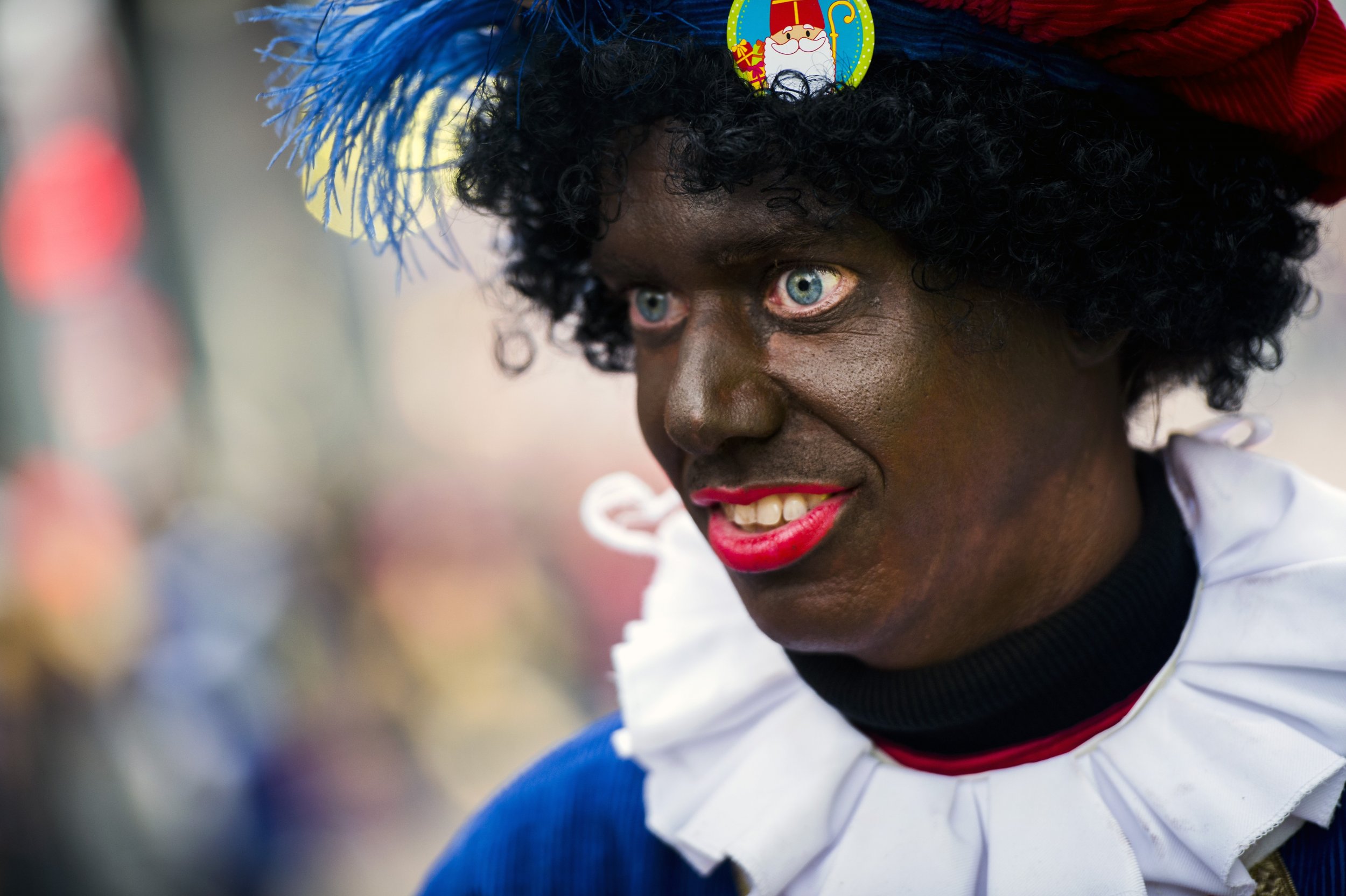 The Netherlands' controversial folk character of Black Pete, prominent in Dutch Christmas celebrations, will be changed over the next few years, phasing out perceived racist connotations of his appearance, Amsterdam mayor Mayor Eberhard van der Laan said today.
According to Dutch folklore Black Pete, traditionally depicted by white actors in blackface, bright red lipstick and black curly afro hair, is the sidekick of Father Christmas and has been a central figure of Christmas celebrations in the Netherlands and Flanders since the 18th century.
Van der Laan said that gradual changes will be made to Black Pete over the next few years to remove the "Negroid character" of his features. Instead portrayals of Black Pete will stress more heavily that his face is darkened by his labours as a chimney sweep on Christmas.
Ambiguity persists whether Black Pete is intended to resemble a man of African descent or a chimney sweep permanently covered in soot.
The character's appearance has prompted public outrage from racial equality protests groups numerous times, most recently being deemed offensive by a UN advisory panel last month.
Verene Shepherd, UN cultural relations adviser blasted the depictions of Black Pete in a letter to the UN commission for human rights.
"The character and image of Black Pete perpetuate a stereotyped image of African people and people of African descent as second-class citizens, fostering an underlying sense of inferiority within Dutch society and stirring racial differences as well as racism," she wrote.
Ulrich Tiedau, Professor of Dutch Studies at University College London, told Newsweek that the character had come under increasing scrutiny both in the Low Countries and internationally. "The problem is that the tradition is hugely popular and a central part of Dutch customs and identity, while at the same time now considered offensive," Professor Tiedau says.
Pam Evenhuis, spokesperson for Amsterdam's annual Christmas parade has confirmed changes will be made to this year's depiction of Black Pete, but admitted alterations of the character "are still being debated".
According to Dutch news website Expatica mayor van der Laan did not give away details about the exact changes Black Pete will experience as "he did not want to spoil the surprise" ahead of this year's December processions.
Last Year Dutch Prime Minister Mark Rutte told Dutch newspaper NRC national government could do little to change the appearance Black Pete, saying "Pete is black, there's not much I can do to change that".