Black Player With Cotton in Hair at Little League Classic Game Sparks Anger
A video of a Black baseball player in Little League having cotton-like material placed on his head by white teammates during Sunday's MLB Little League Classic game has led to accusations of racism online.
Officials from the Little League World Series have responded by saying they found there was "no ill intent" by the white players' actions after speaking with the Black child's mother and coaches, according to a statement provided to Newsweek.
The video circulating on the internet was taken from ESPN's live broadcast of the MLB Little League Classic game between the Baltimore Orioles and Boston Red Sox. ESPN's cameras panned to Little League players from a Davenport, Iowa, team watching the game during a break from the field. During that moment, several white players were seen placing what appeared to be stuffing pulled out of toys and sticking it onto a Black player's head.
"That's just Little Leaguers being Little Leaguers right there," an announcer said during the clip.
Not everyone felt the incident was so playful, though, and even some celebrities have expressed their outrage at what they called an act of racism.
Leslie Jones shared a video posted by fellow comedian D.L. Hughley on her Instagram page and wrote, "Ok who the f**k gonna explain this bulls**t? I'm so tired of people saying they not racist but sit and let racist s**t happen! Anyone who comes in these comments to rationalize this I will RIP YOUR F**KING HEART OUT! So don't f**k with me! Where r parents? Look at that boys face!?"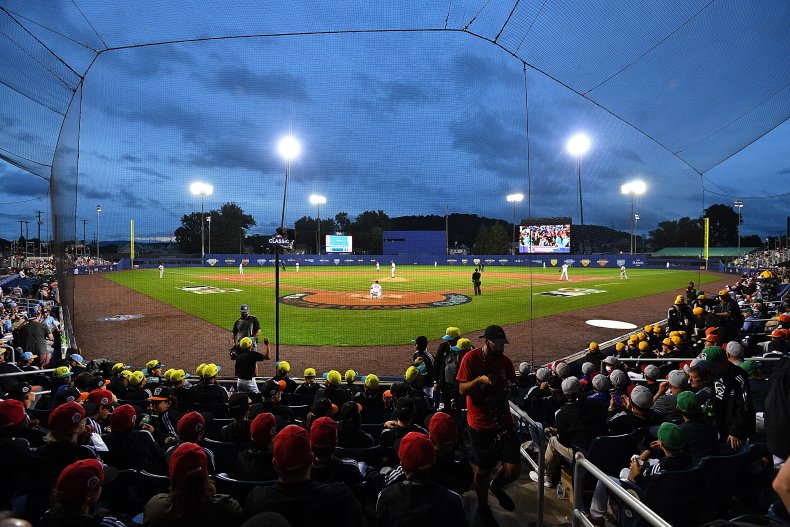 Actress/singer Holly Robinson Peete also voiced her anger in Jones' comments thread.
"Little League released a statement indicating that the mother was okay with this. But I don't GAF if she was. My sons were always the only black kids on their baseball teams and I wish a player would have even thought about doing something like this. Ida rolled up in that dugout and there would be cotton flying everywhere!" Peete wrote. "Seriously the optics on this are so horrific. It would've been terrible enough if it happened in an Iowa baseball field but on international TV one of my favorite sports events I am just disgusted."
In its statement, the Little League World Series officials acknowledged the incident looked bad.
"As only one player appeared on the broadcast, Little League International understands that the actions shown could be perceived as racially insensitive," the statement said.