Trenton Councilman Claims Black Female Police Director Chosen for 'Political Gain'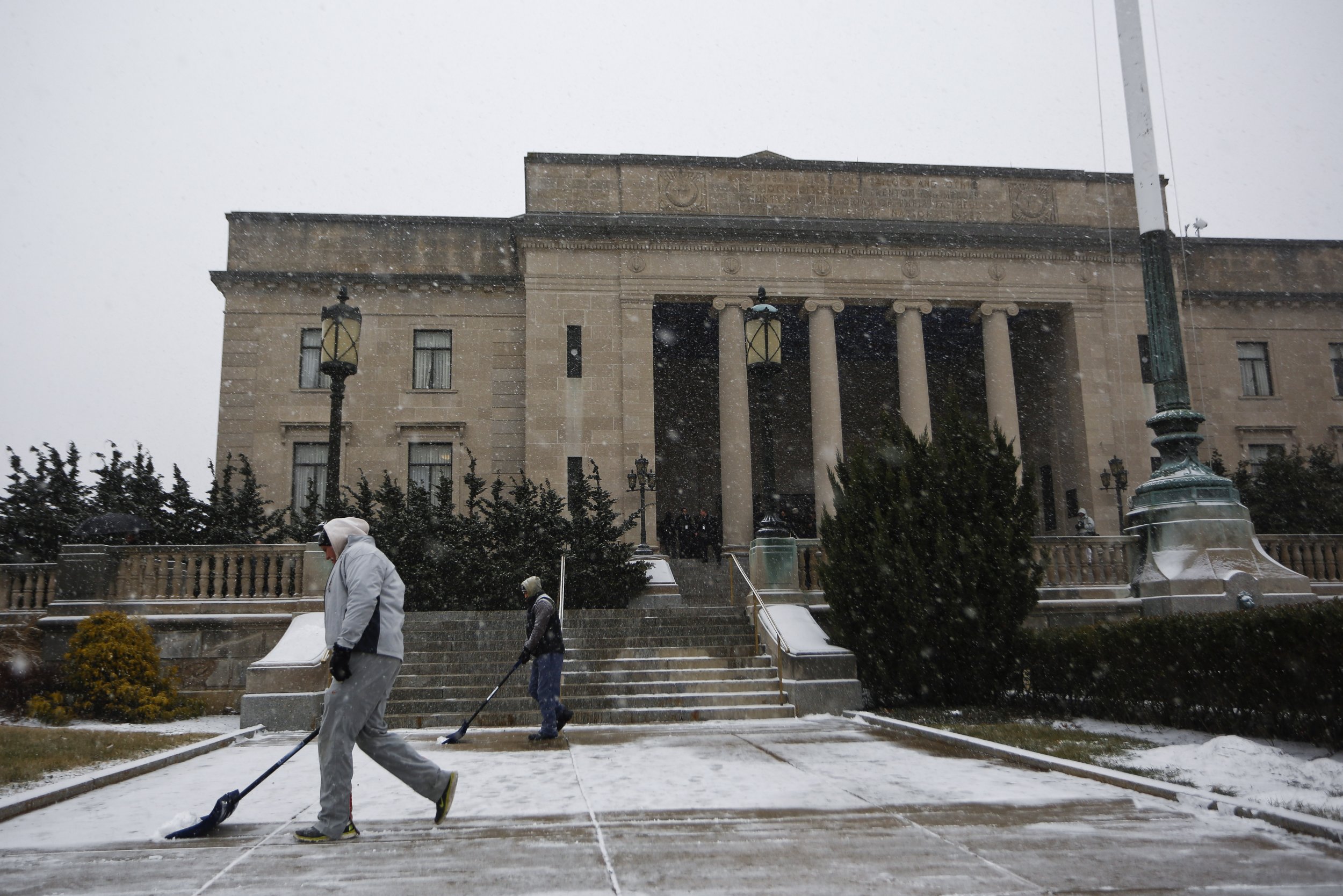 Trenton councilman George Muschal accused mayor Reed Gusciora of appointing the city's first black female police director for "political gain," The Trentonian reported
South Ward councilman Muschal said that Carol Russell does not have the leadership needed for the position.
"He's the mayor. He can choose who he wants," Muschal said. "But the bottom line is the men in blue look at him for leadership. Putting somebody in that position who wasn't [a leader] in the police department is a slap in the face to everybody in rank-and-file."
Muschal accused the mayor of "lowering the standards" for the role by appointing Russell, who served on the police force for 25 years before retiring in 2010 as a sergeant.
Newsweek subscription offers >
She was part of a group called Brother Officers Law Enforcement Society, which supported black officers and often said the police department had a historical pattern of racism, according to NJ.com.
The mayor bristled at the claims.
"What political gain? Can somebody diagram that out for me? I just don't buy into the conspiracy theories of the grassy knoll. I've been a legislator. Sometimes it's their political calculations to make sure they get in your paper," the mayor said. "I'm advancing her because it's the right thing to do. It's time to do something different. We need to break the good-old-boys network."
Gusciora named Russell during his State of the City address, which took place last week. The councilman skipped the speech and her nomination. His absence was noted by other government officials.
Newsweek subscription offers >
"Everybody noticed," councilman at large Jerell Blakeley. "Everybody noticed, councilman at large Jerell Blakeley said. "Apparently, councilman Muschal isn't too happy with the selection of the first African-American woman elected to the force. Is it a coincidence? I say look at his record and arrive to your own conclusions."
The Trentonian reported that Russell could have trouble convincing the city government that she has the experience as a supervisor needed to lead the police department.
But city union president Michael Schiaretti said they would give Russell a chance.
"As with anybody, we're looking for someone who is going to run the police department fairly and in a new direction. We're willing to give them a chance to work with the rank-and-file, to change the way things are done here," he said.
Trenton Councilman Claims Black Female Police Director Chosen for 'Political Gain' | U.S.