Black Prisoners Were Sentenced to 42 More Months Than Whites in 1996⁠—It's Now Fallen by 80 Percent
The gaps in sentencing handed to white and black prisoners has dropped by 80 percent in the past two decades, a study has shown. But researchers emphasized that a gap still exists.
When compared with their white counterparts, black people were sentenced to around 27 extra months in prison in 1992, rising to 42 months in 1996. By 2016 the gap had dropped to eight.
Racial differences in the likelihood of being imprisoned rather being put on probation also improved for black prisoners. Officials were 14 percent more likely to give a prison sentence to black federal prisoners in 1996, versus 7 percent in the mid-2000s.
Researchers also assessed what are known as presumptive sentences: where judges follow guidelines to decide how long an individual will be incarcerated. considering factors such as previous convictions and how serious the crime was.
On average, white prisoners were handed 81 percent of the recommended prison sentence in 1992. In contrast, black prisoners were given 90 percent, falling by 6 percent in 2016.
For Hispanics, however, whether or not a person was a citizen added another layer of complexity. The gap between Hispanics and non-Hispanic whites has remained at around 5 percent in the federal system, almost disappearing by 2016.
Overall, Hispanics had a 17 percent higher chance of being imprisoned in relation to their guideline sentence in 1992 compared with white people. By 2016, this had risen to 26 percent.
Ryan King, professor of sociology at The Ohio State University commented in a statement: "When you look at the sentencing disparities between Hispanics and whites, overall they are very large. But when you pull out the non-citizens and look only at citizens, it tells a different story."
"Excluding immigration offenses, being a Hispanic non-citizen greatly increases the probability of going to prison for the same crime compared to Hispanic citizens," explained King.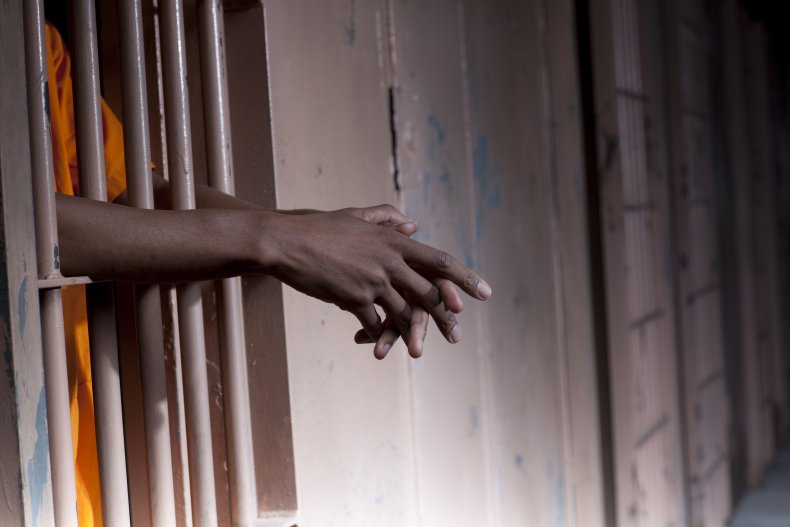 Researchers studied more than 2 million criminal cases, by looking at federal sentencing data between 1992 and 2016; Minnesota Sentencing Guideline Commission data from 1981 to 2017; and State Court Processing Statistics data between 1990 and 2009. This features information on urban countries in 25 U.S. states.
King said the results were positive, but suggested they don't prove the justice system is working.
"These results show we have a reason for optimism. I don't want to be a Pollyanna. But if our goal is to have an equitable criminal justice system, we should acknowledge the progress that has been made, while being mindful that there still is a gap," he said.
He stressed: "We've come a long way in the United States, but the gap hasn't disappeared."
King believes the changes may be explained by several factors, including the 2010 Fair Sentencing Act which reduced the sentencing gap between offenses involving the same amount of crack and powder cocaine, which disproportionately affected African Americans.
The appointment of Eric Holder, the first black attorney general, also likely helped, as well as the gap making headlines.
King said: "I think it may have been changes in judicial norms. Judges don't want racial disparities. They may have observed it happening and made adjustments along the way, trying to be more equitable."
The findings were presented at the 2019 American Sociological Association annual meeting, while some of the findings were published Crime and Justice: A Review of Research.