I feel conflicted. I've never felt so emotionally conflicted in my life and that's saying something—having spent a good portion of my 27 years battling with my identity as a queer black man.
It's now been more almost 12 weeks of lockdown in the UK and this experience has been confusing, enlightening, scary and inspiring. However, the past few weeks in particular have been incredibly taxing and exhausting due to the murder of George Floyd.
I've struggled at times to deal with the feelings I've had to confront about experiences I've had due to my race, ones that I had successfully compartmentalized before now. All of this emotion has been exacerbated by protesting against racial injustice during the current global pandemic.
I remember in March feeling somewhat optimistic, despite the threat of COVID-19, which had made most of the people around me anxious and scared. It didn't feel like we were getting real information apart from, "lock yourself away and wash your hands." I thought that if I had to stay inside, I may as well use the time for something positive.
Like many people, I thought that this was the opportunity to get the six pack I've always wanted, completely change my diet, learn a new language, reconnect with every friend you say you're too busy to speak to and decorate my flat to give it the new lease of life it desperately needed.
The results after almost 12 weeks are in; I still have a "one pack", I basically live in the fridge, the only language I speak is English, and my circle of friends has actually gotten smaller because everyone is focusing on people that matter most.
I had a vision for 2020 and so many goals and ideas. In fact, I was supposed to be celebrating Pride in Sao Paulo, Brazil and then laying on a beach in Rio de Janeiro, Brazil this month for my annual gay extravaganza—which retrospectively feels a little frivolous and unimportant, considering the impact COVID-19 has had on so many people.
As much as I have felt the guilt and relief of still having a job during this time, watching the 24 hour news cycle has still felt incredibly unsettling at times. In late 2017, I stopped having a relationship with my parents for many reasons, but the overall reason was disappointment in realizing that I couldn't accept them for who they turned out to be.
Although it was the correct decision to make at the time, this period of lockdown has made me question it. At times, it's been difficult to hear about friends returning home to isolate with their families, knowing that my own parents are alive and have chosen to not reach out to me at all to see if I'm okay.
Yet I am so grateful to have had someone during this time to vent to, cry, laugh and be silly with, on FaceTime or on the phone. I wouldn't have had it any other way because he is also a queer man of colour, so unintentionally we've used lockdown to deal with a lot of relatable experiences we may have suppressed, including loss, sexuality and our career choices.
Although we've been self-isolating in separate houses, we've been there for each other every single day. On reflection, this relationship has been a safe space for me in a time where I could have felt lonely and unmotivated. We've been each other's rock without the need for labels or the pressure of other people's opinions. But over the past few weeks, every conversation has been about race.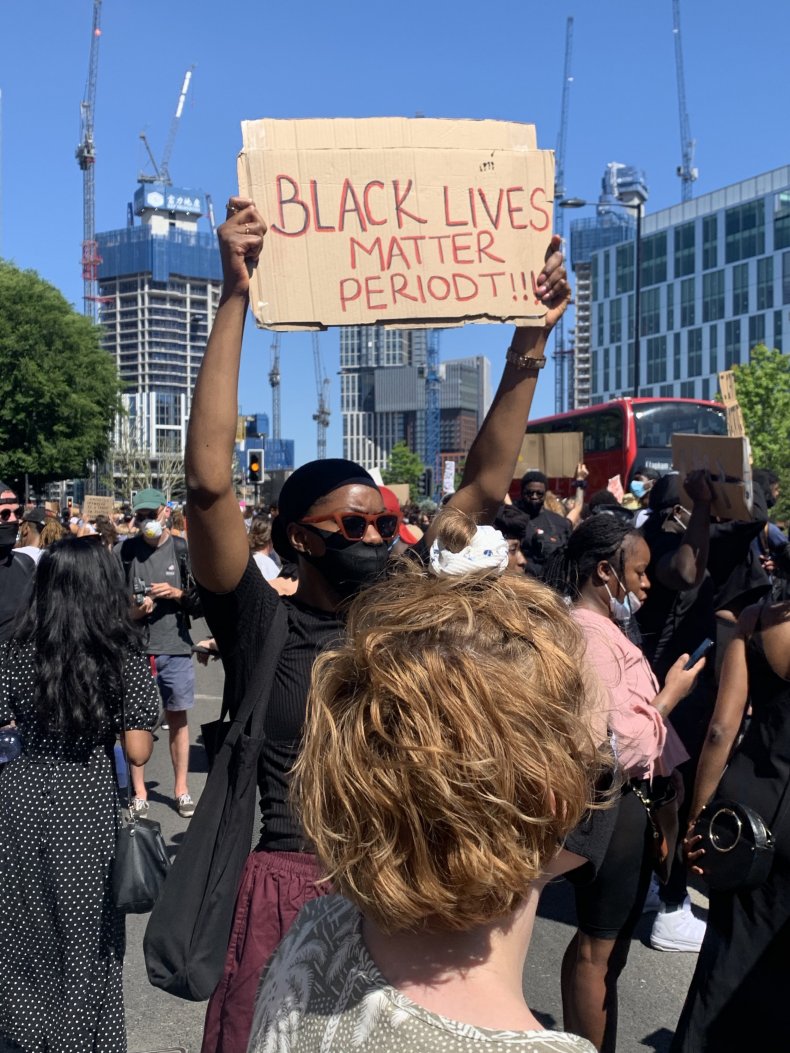 I had been following the government's guidelines very closely—because I have asthma and am at greater risk of developing severe symptoms if I contract COVID-19—until I saw the video of George Floyd murder; another instance of an unarmed black man in the U.S. being killed by a white police officer for no legitimate reason.
I have seen many videos of black people being brutalized by the police in America. But, like many other people who watched it, this video seemed to hit me differently. As well as sparking protests in all 50 states in the U.S., it has inspired marches of solidarity across the world in cities like Paris, Berlin, Barcelona and London, where I live.
Whilst I haven't personally had an altercation with the police, I grew up in a household where the other men in my family had very negative experiences with them.
As a result, I have grown up with the sentiment that the police are not to be trusted, and they are not who I should contact if I am in need of help or protection. The stories my father and uncles have told me were always heavy with prejudice, discrimination and racism, and as an openly black gay man, I've always been wary of how I would be treated if my sexuality was also thrown into the mix.
I'd love to act as if making the decision to protest outside the U.S. Embassy and Parliament Square in London was difficult due to the pandemic, but it wasn't. I think a combination of the violence in that video, alongside being at home during lockdown meant that for the past weeks it has been all I could think and talk about.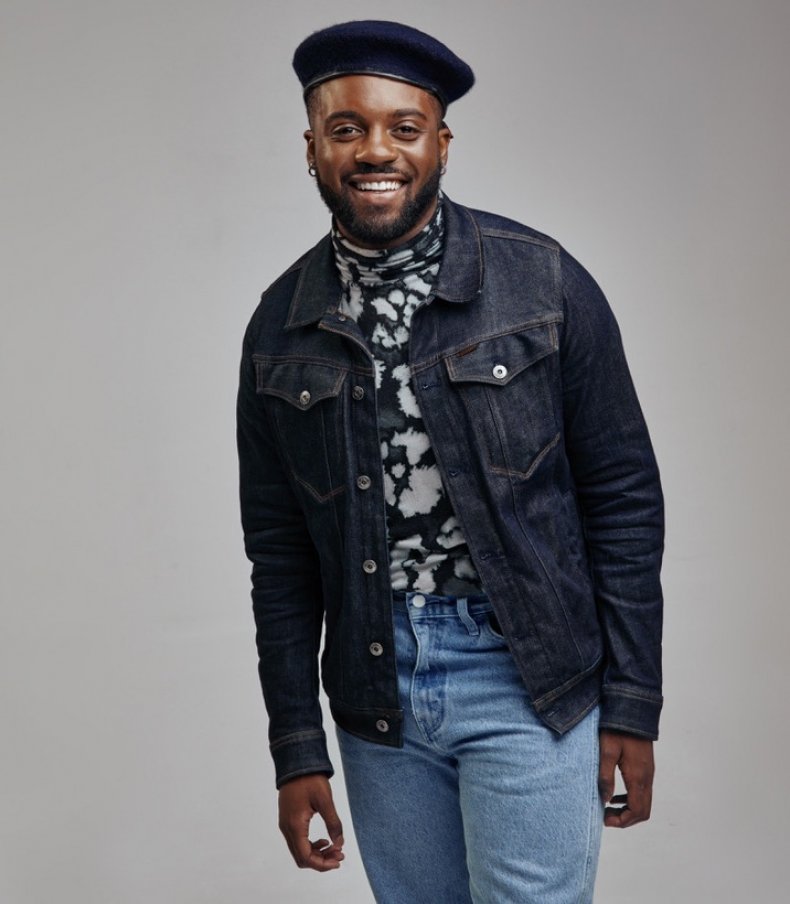 Joining the anti-racism protests in London has been liberating, uplifting and heartbreaking all at the same time, and as I progressed through these demonstrations, my feelings and motivations for being there changed in ways I didn't realise at the time.
During the first protest, I was angry, upset and sad, and I wanted to be around others who felt as passionately as I did about the injustice of George Floyd's murder.
But by the fourth protest, it was less about outrage and more about empowerment, as I began to witness the birth of a movement that was truly affecting structural change, right before my eyes. This included so many white people who joined us in solidarity and wanted to contribute to being part of a fairer world, rather than be complicit in the oppression of black people.
It's heartbreaking that black people, who have been shown to face a greater risk if they contract COVID-19, need to do this during a pandemic—or at all. But it's also been inspiring to be part of a movement where people feel so passionately about fighting against injustice.
Lee Gray is an influencer marketing manager at a major record label by day, and by night he is a content creator and presenter. He lives in London and is also an agony aunt on the Snapchat and YouTube show, "Ask The Aunties". He will also appear in the Anthems Pride podcast, a collection of original manifestos, speeches, stories and rallying cries written and voiced by exceptional people from the LGBTQIA+ community.
All views expressed in this piece are the writer's own.