Louisiana Moves to Protect Confederate Monuments Because We Are Still Talking About the Civil War in 2017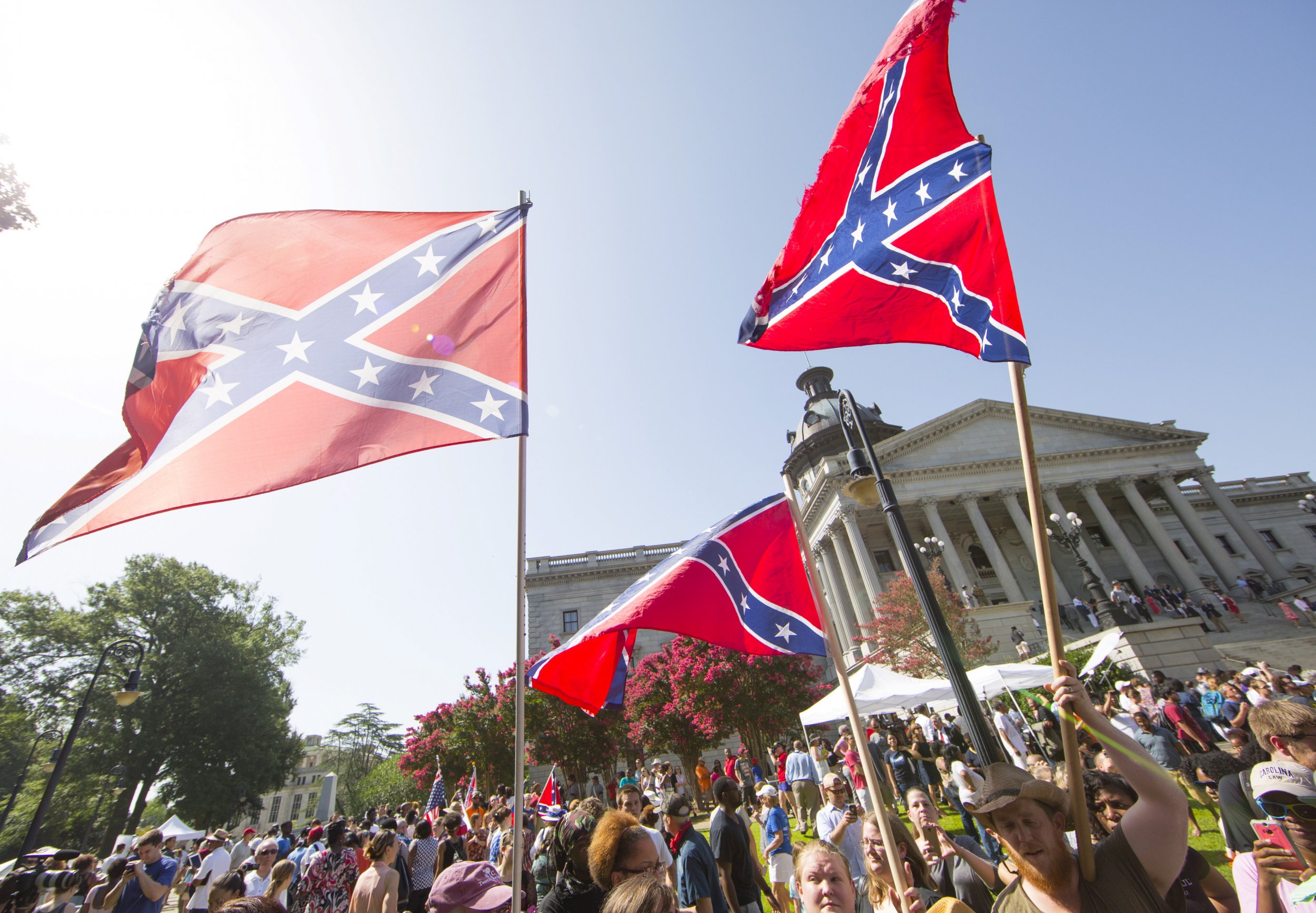 Black state representatives in Louisiana left the House floor Monday after their colleagues voted in favor of a bill that aims to keep the Confederate flag flying high in the South. Republican Representative Thomas Carmody's bill prevents the removal of statues or plaques that commemorate historic events, which includes Confederate statues and monuments, unless local people vote in favor of removing them.
The vote prompted several hours of passionate debating, with the majority of speeches coming from those who opposed the legislation, including members of the Black Caucus. Baton Rouge Democrat Ted James said ahead of the vote that racism had "raised its ugly head because of this issue," adding: "Vote 'no' because it's the right thing to do to at least make us feel like we, too, have a history."
During the debate, Democratic Representative Sam Jones asked Carmody about his views on why the U.S. had a Civil War, in particular whether he thought slavery was a driving force in the conflict, to which Carmody responded "No."
After the House voted in favor of the legislation 65-31, with votes cast on both sides from Democrats and Republicans, some African-American lawmakers left the floor and openly expressed their disappointment with their colleagues.
"We can't seem to get the economic engine of our state going (but) we're here today to re-fight the Civil War," Jones said. "The cause was wrong. The issue is settled. And even though my dear friend believes secession is legal, it is not. It is over. We are one nation... Can't we just put this away?"
Those in favor of the legislation said they were simply putting the decision on whether to remove any historic monuments in the hands of the public rather than leaving the decision to local governments.
"This is something that gets you by your throat," Carmody told the AP. "Because it's so emotional, people have come forward and said, 'We would at least like the opportunity to vote on these statues. They basically belong to the public and we are the public.'"
The bill is now heading for the Senate.