Rare Black Rhino Kills Conservationist Who Brought Extinct Species Back to Rwanda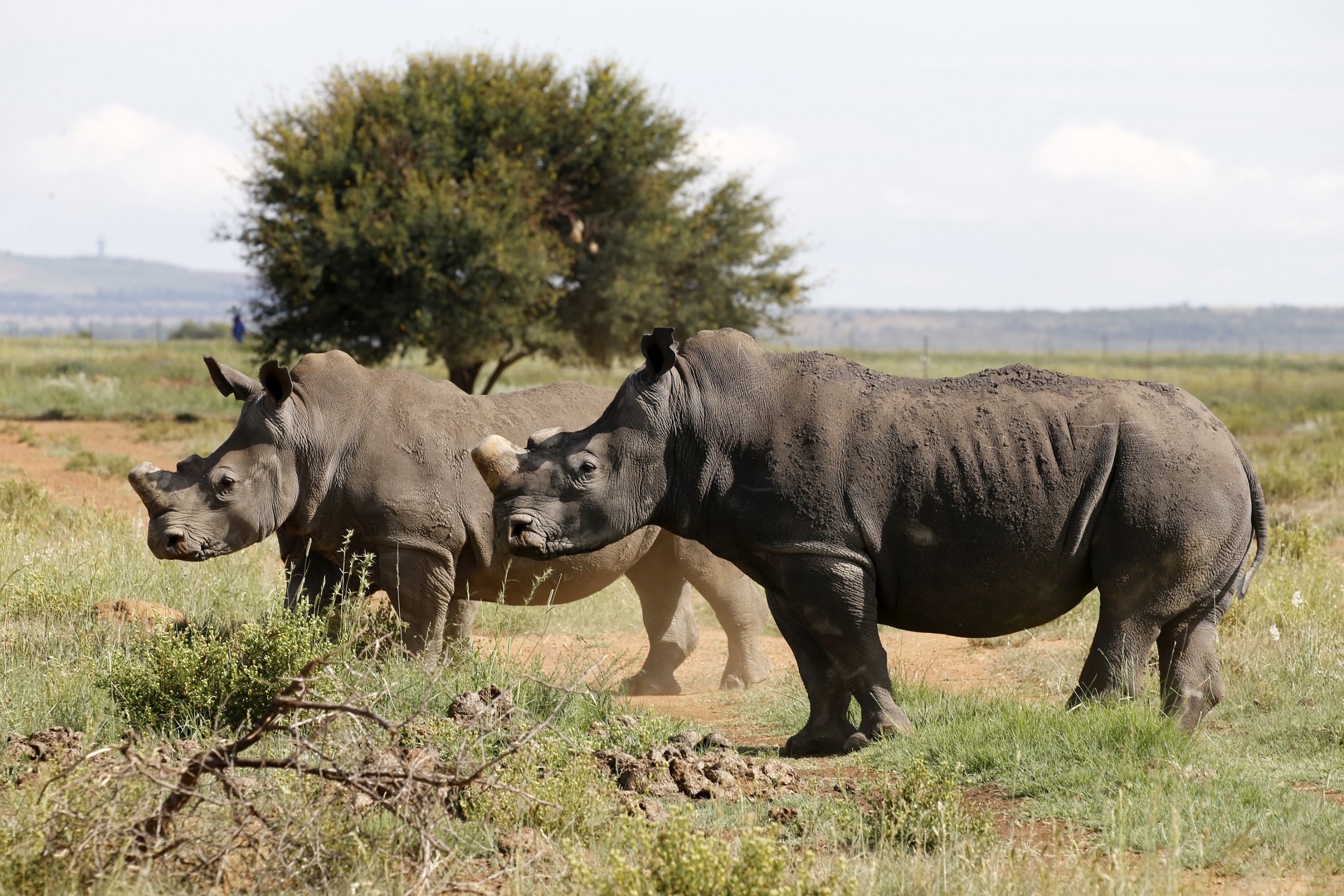 A rhinoceros has killed a Hungarian ecologist in a national park in Rwanda, just a month after he helped to reintroduce the critically-endangered animal to the country.
The chief executive of South African NGO African Parks, Peter Fearnhead, said on Wednesday that Krisztián Gyöngyi "was killed this morning by a rhinoceros...while out tracking animals" in Akagera National Park, located in western Rwanda close to its border with Tanzania.
Fearnhead said that Gyöngyi had been "instrumental in supporting the reintroduction efforts of the black rhino" and that the ecologist was "on the ground training rangers how to track and protect them."
African Parks and the Rwandan government said in May that it was reintroducing 18 eastern black rhinos—a subspecies of the black rhinoceros—after a decade's absence.
The black rhinoceros has been listed as critically endangered since 1996: There are around 5,000 of the animals remaining across the world, according to the International Union for Conservation of Nature (IUCN).
Akagera National Park was home to more than 50 black rhinos in the 1970s, but the population dwindled due to wide-scale poaching and the last reported sighting of a black rhino in Rwanda was in 2007.
Rhinoceros are often targeted by poachers for their horn. Rhino horn, which constitutes one of the most expensive commodities in the world; a kilogram of the material can sell for up to $60,000, making it more valuable by weight than gold or diamonds. Rhino horn is often smuggled to southeast Asia, where it is regarded as having medicinal benefits.
The IUCN reported in October 2016 that 1,338 rhinos were killed by poachers across Africa in 2015, the sixth consecutive year that the figure increased. Conservationists have predicted that wild rhinos could be wiped out within a decade.
Fearnhead, the African Parks head, did not give details of Gyöngyi's death, but said that the conservationist's family had been informed. The Hungarian had more than five years of working in rhino conservation in Malawi, southern Africa, and was carrying out a Ph.D. focusing on conservation of black rhinoceros since 2012. He leaves behind a wife and daughter.
"This is a tremendous loss for all of us, especially for rhino conservation efforts in Africa," said Fearnhead.