Black Riders' Faces Would 'Fall Flat' Seeing Jungle Cruise's Imagery: Ride's Ex-Operator
Disneyland's Jungle Cruise ride provides the inspiration for an upcoming film with a huge budget and a huge star in the presence of Dwayne Johnson. Prior to the film's July 30 release, though, the park attraction underwent some noticeable changes.
On July 16, the Jungle Cruise ride at Disneyland reopened after being shuttered during the pandemic. While the rest of the park had opened for business months before, the ride required some more time as the company removed offensive cultural depictions.
Whitney Drake, a former skipper on the ride, told Newsweek she's happy to see the changes. She said, "Disneyland's always supposed to grow."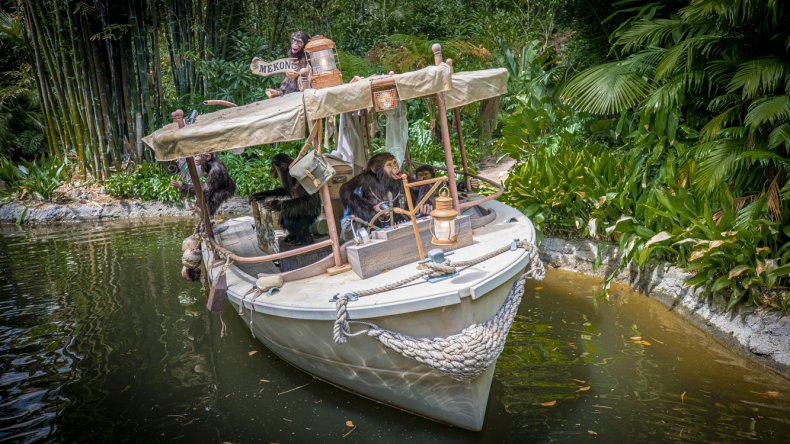 Drake is a Los Angeles-based writer and a mother of two now, but when she worked at Disneyland from 1999 through 2003, she was one of many young park workers. One of her principal jobs at the Anaheim, California, park was being the captain, or skipper, on the Jungle Cruise ship as it journeyed on a danger-filled river. (In reality, the boat is guided on a track, and Drake's main duty was entertaining the passengers with pre-scripted and ad-libbed jokes.)
She described her experience at Disneyland as mostly positive, though there were moments when she'd see "someone's face fall flat."
Drake tweeted about her experience working on the Jungle Cruise after its July 16 reopening. She described the least favorite part of her job as skipper was when she would see the pain register on the faces of Black riders when the boat came upon certain parts of the faux journey through a wild jungle.
"It always hurt just to see someone who was having so much fun, and they were laughing and then all of a sudden they weren't," she said.
Disney was also aware of the culturally insensitive issues with the ride and saw the need to make it a more pleasurable experience for more customers. Therefore, the company updated scenes like one that features a shrunken head dealer as well as stereotypical images of indigenous people.
"When we consider making changes to a classic attraction, we focus on ways to 'plus' the experience," Chris Beatty, the creative executive of the team behind the ride's changes said in a January statement.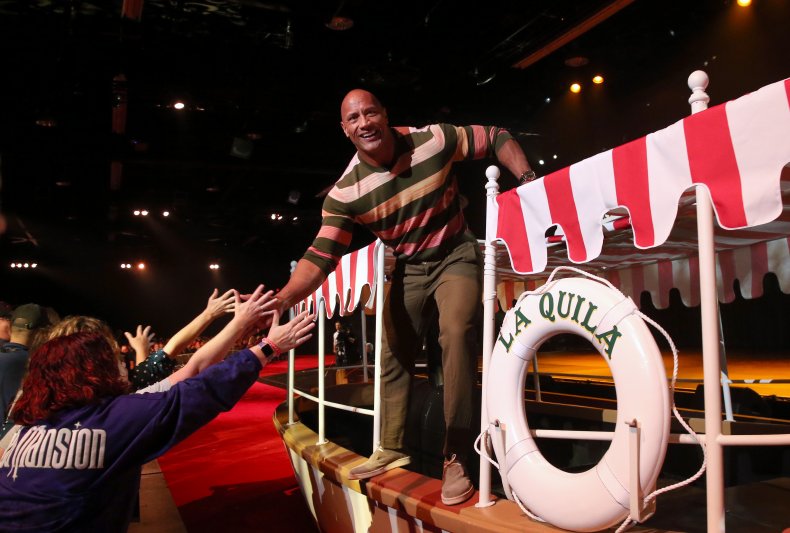 Following news of the updates to Disneyland—the ride is being revamped at Florida's Magic Kingdom as well, where it will stay open until it's finished by the end of summer—many people were not so welcoming of the changes. Critics online referred it as another example of society becoming too "woke" and overly sensitive, or that "cancel culture" was too prevalent.
Drake said she also received so much backlash for her tweet that she turned direct messaging off her Twitter account. Despite some unpleasant memories of her time at Disneyland, however, Drake had also tweeted about how much she enjoyed being a Jungle Cruise skipper for the most part.
Disney Parks also made another recent change that made news. The parks updated its "Happily Ever After" fireworks display by omitting the line "Ladies and Gentlemen, Boys and Girls" from the pre-show announcement. The move, like the Jungle Cruise additions/deletions, was part of the company's policy of being more inconclusive, a move Drake welcomes.
She recited Walt Disney's famous quote he made when Disneyland opened in 1955, "To all that come to this happy place, welcome. Disneyland is your land."
"That [line] to me was always something that was really important," she said. "I think there are now a lot of people who finally feel included."