Black Students Have Been Abandoned—But Not By DeSantis. By Politicking Posers Like the NAACP | Opinion
The NAACP has made a move that will single-handedly end racism. That's right: The revered civil rights organization has finally put an end to that scourge of American history by... issuing a travel advisory for the state of Florida to black Americans.
Citing Governor Ron DeSantis's "aggressive attempts to erase Black history and to restrict diversity, equity, and inclusion programs in Florida schools," the formal travel notice warns that "Florida is openly hostile toward African Americans, people of color and LGBTQ+ individuals. Before traveling to Florida, please understand that the state of Florida devalues and marginalizes the contributions of, and the challenges faced by African Americans and other communities of color."
If you can't tell, I'm being facetious. This latest stunt is yet further proof that the once-venerable institution has become nothing short of a radical woke irrelevancy.
It is normally my habit to ignore such obvious and hyperbolic politicking, but sometimes allowing Leftist doublespeak to go unchallenged is detrimental to the people they claim to be protecting. And in this case, it bears pointing out why.
The first problem with the travel advisory is that the punishment does not fit the crime. After all, DeSantis is not trying "to erase Black history," whatever the NAACP wants you to believe. Teachers are free to teach the entirety of American history, including black history specifically, in Florida; indeed, Florida law mandates teaching about slavery and Jim Crow discrimination.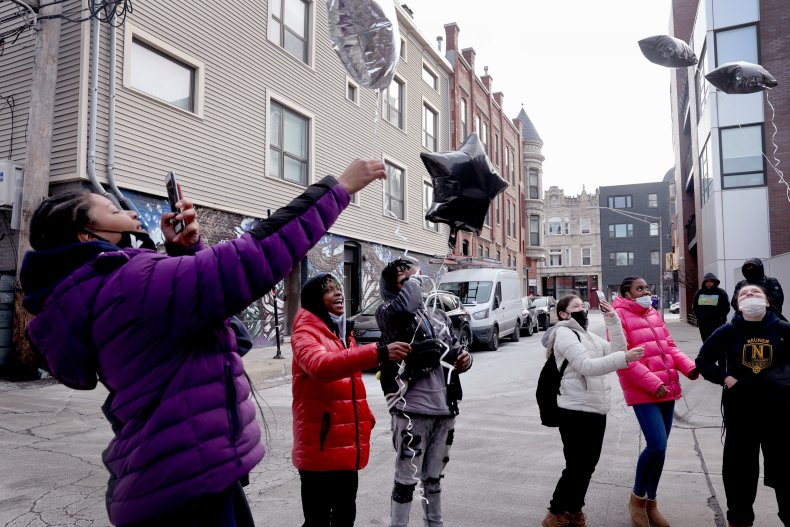 What DeSantis's Stop Woke Act actually demands is balance in how teachers instruct our kids on American history. And when DeSantis banned a pilot African American Studies course, it was on those grounds: His administration took issue with the unique bias the course had, objecting to the wholly negative, 1619-Project style "reimagining" of American history that is often taken in the course.
The course was also replete with the Black Lives Matter agenda, including anti-police rhetoric, a focus on migrants' rights, and LGBTQ topics, all billed as "black history."
This is where the NAACP's black activism loses its way. Most blacks, including those who agree with the NAACP on its support of black history, don't buy into the intersectional view of the black struggle that ties our own challenges with those of other minorities. Overall, when it comes to black Americans, we just do not have the same support for LGBTQ issues, illegal immigration, or the Israeli-Palestinian conflict that other Leftists—including the NAACP—seem to think we ought to. We've got enough of our own battles to fight. But the Left always wants to use us to fight its battles for political gain.
That's the context in which to read this silly advisory from the NAACP: as an attempt to corral black voters into a partisan fight that really has little to do with us.
"Let me be clear—failing to teach an accurate representation of the horrors and inequalities that Black Americans have faced and continue to face is a disservice to students and a dereliction of duty to all," insists NAACP President & CEO Derrick Johnson. Notice how he deftly demands an accurate representation of black history while pushing a course that promotes a political agenda rather than the honesty he claims to want.
Johnson is right about a disservice to students. Education is vitally important, and if the NAACP wanted to help blacks avoid places that are failing black students, it should issue a travel advisory to Baltimore, Chicago, Montgomery, and all the other major (liberal) American cities where the majority of black students are not reading or doing math at grade level.
While the media battles over what books should be allowed in schools, in many districts across the country, there is a disproportionate number of black students who cannot read any of them.
Everyone knows the travel advisory is meaningless. Very few people take antics like this seriously. But for those considering it, why would anyone penalize the entire state over one AP high school course? The Miami Heat are on the brink of the NBA Finals. Should blacks only attend the road games? What about the battle Governor DeSantis is currently embroiled in with Disney? The NAACP specifically mentions LGBTQ people in its statement. Are blacks not allowed to show Disney—fighting for those same LGBTQ people—their support?
The NAACP is playing politics with struggling businesses and the future of black students. Supporting these kinds of gestures takes away from an important focus on real struggles that plague the nation.
Black students have truly been failed, but not by Florida's Governor DeSantis. They've been failed by posers like the NAACP who pretend to care about them, while selling out their futures for political gain.
Charles Love is the executive director of Seeking Educational Excellence, co-host of The Cut the Bull Podcast, and the author of "Race Crazy: BLM, 1619, and the Progressive Racism Movement." The 2023 CCEC Elections are open through May 9, 2023. You must be a parent with a child in a NYC public school. Vote here.
The views expressed in this article are the writer's own.