Black Teen Driving With White Grandmother Handcuffed by Police Because Bystander Said He Was Robbing Her
Police stopped, drew guns and handcuffed a black teenager on suspicion that he was robbing two white women he was in a car with, before it emerged that one of them was his grandmother and the other was giving them both a ride home from church.
The incident took place in Wauwatosa, in Milwaukee County, Wisconsin, on Sunday, after a bystander told police that he had witnessed what looked like a robbery of two white women in a blue Lexus vehicle. Police officers stopped the car and told the 18-year-old man, whose name was not given, to step out with his hands up, go on his knees and enter the police vehicle, before one of the officers approached the Lexus and soon realized the mistake.
"This is my grandson," one of the women is heard telling the officer who asked her if she was OK, according to dashcam footage of the incident, broadcast by local NBC-affiliate TMJ4. "We're on our way home from church to my house."
The officer can be heard apologizing for "that guy not knowing what he was talking about," referring to the man who had driven by the police vehicle to alert officers that the young man in the women's car was "robbing them right now."
"I'm sure he saw two old white ladies in a car with a black kid and he made some assumptions," the woman can be heard saying, before the officer informed her that the man in question was black himself. "Oh my God. Then it's even worse," the woman exclaimed. The woman assured the officer that the teenager was no threat to either of them, telling the officer that her friend had known him since he was very young.
"It's all good, he's her grandson," one officer is heard shouting to the squad car, before the young man was released.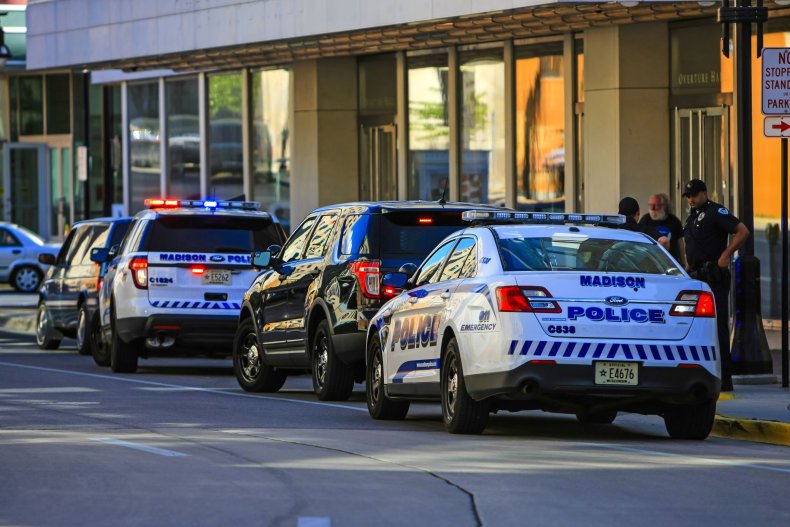 The police officers said they could not locate the bystander who had alerted them to question him formally on what led him to suspect the young man was robbing the two women. Attorney Joy Bertrand told USA Today that she had requested Wauwatosa Police Department's files on the case to investigate whether there was any legitimate basis for police intervention.
"After we take a look at whatever basis they have for stopping and harassing this family, we will be able to comment further," Bertrand said.
Police said that although they drew their handguns, they pointed them in a safe direction during the stop.