Black Teen on Probation Put in Juvenile Detention Over Online Schoolwork Requirement
A Black teenage girl was placed in a juvenile detention facility by a family court judge for violating conditions of her probation by not completing her online coursework, ProPublica reported.
The 15-year-old high school sophomore, whose full name has not been released, was put in the Oakland County, Michigan, facility in May after her caseworker learned she'd gone to sleep, instead of doing her schoolwork, following the teen's check-in by phone, according to ProPublica's report. After discovering what had happened, the caseworker filed a violation of probation.
The teen, referred to as Grace in the report, had been on probation since April following a fight with her mother last November and after being charged with larceny when she was allegedly caught on a surveillance camera stealing a student's cellphone from a backpack on the school campus.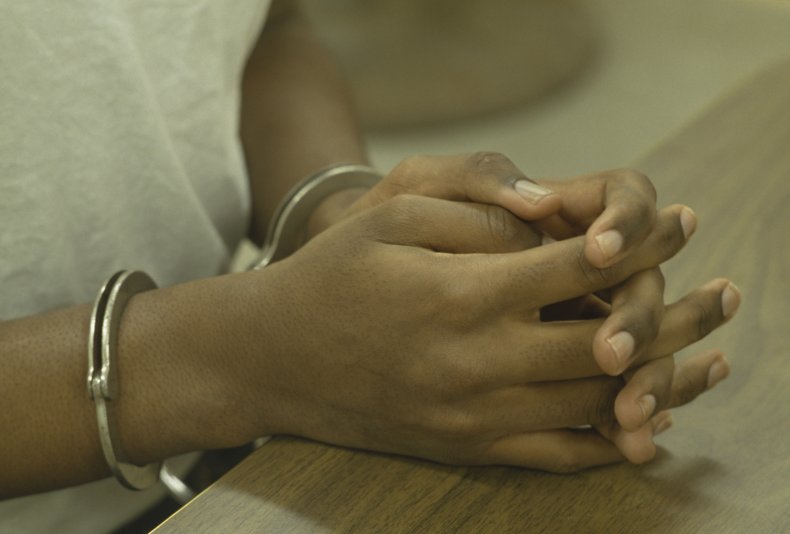 Judge Mary Ellen Brennan, the presiding judge of the Oakland County Family Court Division, set the conditions of probation, which required Grace to wear a GPS tether, check in regularly with her court caseworker and undergo counseling, ProPublica said. She wasn't allowed to have a cellphone, but she was allowed to use a school-issued laptop for her coursework, which she was required to complete.
The probation period began as thousands of Michigan students were suddenly forced into online learning after schools were closed to curb the spread of the coronavirus.
Rachel Giroux, Grace's court caseworker, initially said she was doing well, but by the end of April, Grace told Giroux she was feeling overwhelmed with the changes from online schooling and was anxious about her probation requirements, ProPublica's report said.
Several days after learning that Grace had fallen asleep after speaking with her instead of proceeding with her coursework, Giroux filed a violation of probation with the court.
"Let me be clear that this is no one's fault because we did not see this unprecedented global pandemic coming," Grace's special education teacher, Katherine Tarpeh, wrote in an email that ProPublica obtained.
Despite the testimony from Grace's mother and emails from her teacher, Brennan said Grace was a threat to the community and guilty of failing to submit to any schoolwork requirement and failing to get up for school, according to ProPublica's report.
Newsweek reached out to Brennan's office for comment but did not hear back in time for publication.
Terri Gilbert, a member of a governor-appointed committee that focuses on juvenile justice, told ProPublica that the ruling was too harsh.
"Teenage girls act out. They get mouthy. They get into fights with her mothers. They don't want to get up until noon. This is normal stuff," Gilbert said.