Black TikTok Star Calls Activist Alyssa Milano a 'White Supremacist': 'You Can Be Better'
A video by Black TikTok star Savannah Edwards in which she calls actress and activist Alyssa Milano a "white supremacist" and tells Milano that "you can be better" has gone viral.
Edwards, known as @thisissavvy on TikTok, posted a reaction to a clip from Milano's "Sorry Not Sorry" podcast that she shared to the social platform in which Milano tells viewers who are not Black men to "imagine watching the news and seeing how people who look like you are betrayed.…"
"Imagine being a Black man and being told by some white lady with a microphone that you and the criminal on TV are one and the same because you look alike," Edwards began her video before concluding to Milano: "You don't have to be a white supremacist, you can be better."
Milano, in the video clip from her podcast, goes on addressing users who are not Black to imagine "seeing men who look like you executed by police" and "arrested in impossibly high numbers," in an attempt to draw comparison to the experiences of Black men.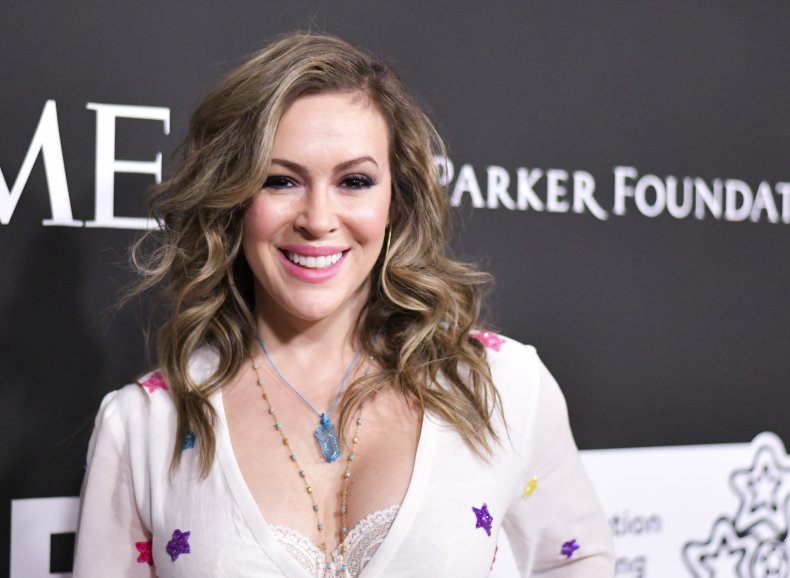 "Statistically speaking, I am more likely to be shot and killed by my Black elderly neighbor across the street than the cop who patrols my neighborhood. Statistically speaking, homicide by cop is very rare, but people like you find power in fear so you keep the front page news," Edwards, who has amassed more than 400,000 followers on TikTok, fired back to Milano.
Milano asserted that the nation's entire political system is fighting to keep the issues she mentions the same and urged viewers to imagine the effect that would have on oneself in regard to participating as a citizen.
"It's a centuries-old problem, but we can't be centuries old in the solution. We need to fix it now. We need to stop the efforts to make it harder for people of color to vote. We need to fix what is broke in America," Milano's clip concluded.
"Imagine being told by society that white people can be all that they can be but you, as a Black man, the content of your character is completely irrelevant. You are the color of your skin and that is all you will ever be," Edwards said.
"Imagine being told you can't figure out how to vote because of the color of your skin. Socioeconomics affects everyone, but apparently you're not as smart as the poorest white person."
Although Edwards denounced Milano's video, she acknowledged that she does not want to hate the actress.
"I'm a '90s kid, I grew up with you, so I know you're very talented. I understand your heart is in the right place but you are everything you preach against," she said. "You're not helping, you're making things worse. You're causing more division, you're causing more fear."
Edwards' video prompted many social media reactions, including from Ben Shapiro and Republican Georgia Representative Marjorie Taylor Greene.
"Wow. She ripped into Alyssa Milano here," Shapiro wrote on Facebook alongside a shared article about Edwards' TikTok.
Edwards made a separate TikTok about how Shapiro reacted to her video and the widespread attention it is garnering online.
"An interesting turn of events but pretty cool," she said. "Do I know how to handle it? No not at all."
Greene praised Edwards' video and said white celebrities like Milano keep making race an issue.
Newsweek has messaged Edwards seeking additional comments.