Black Transgender Man Shot in Mississippi Died at Hospital After Driving Himself There
A 25-year-old transgender Black man in Mississippi died on an operating room table after he drove himself to the hospital following a shooting.
Mel Groves was shot several times early in the morning of October 11 in Jackson, Mississippi by an unknown assailant. He then drove to Merit Health Hospital before being transported to the University of Mississippi Medical Center for emergency surgery where he died.
"Right now we're in the process of trying to identify if the crime even occurred in Jackson," Deputy Chief Deric Hearn said. The Jackson Police Department is also searching for a notice, suspects and where the shooting occurred.
Groves worked at Alcorn State University as a plant-soil scientist and loved animals and agriculture, according to the Human Rights Campaign. On his Facebook profile, he shared that "life is a gift and so are chances worth taking."
He was also a member of a "southern centered grassroots startup founded and led by black, queer, transgender, and gender non-conforming people supporting gender justice and LGBTQ visibility" called The Knights & Orchids Society (TKO).
The organization shared on Facebook that Groves was a former TKO youth ambassador, a farmer for TKO's society garden program and the chosen family of Executive Director Quentin Bell.
"The motive is unknown, but we know the violence that happens to trans people in our communities. Mel had even shared that he feared for his life because he was trans in Jackson," the organization wrote, adding that it would offer a reward for any leads and information.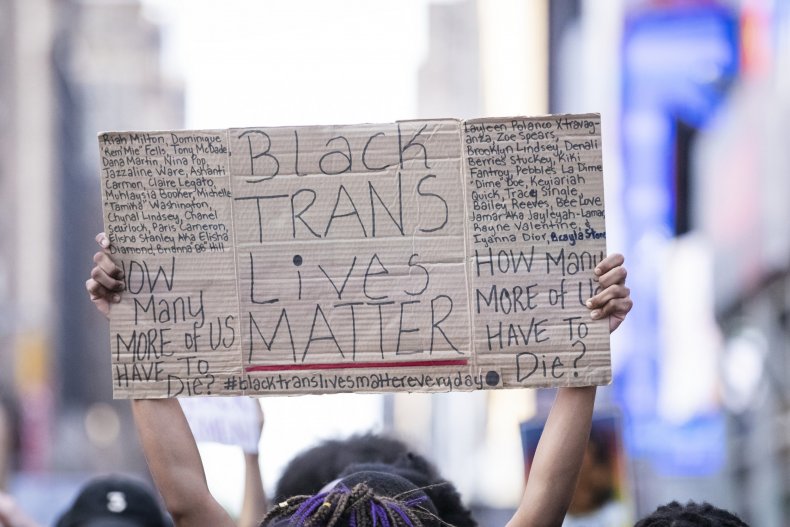 TKO added that a number of media outlets and police in the region have misgendered Groves and used his deadname—the name he was given at birth but changed as part of his transition.
Hilliard Rashad Jones, a friend of Groves from middle school, told Mississippi news outlets that he was one of the first people Groves came out to.
Groves called Jones early on Monday but never answered the call. Jones said that he wonders what his friend needed and if he could've helped.
"I'm just trying to play the timelines in my head. When I got the call, it was 4 a.m. What was he doing? Was he calling for help? Maybe he was calling to say goodbye. All those things are going through my head. I know he would want me to go on," Jones said.
Groves' death is at least the 39th violent death of a transgender or gender-nonconforming person in 2021, according to the HRC. Last year, there were 44 violent deaths recorded which was more than any year since tracking began in 2013. The organization believes the number is actually higher because transgender victims are more likely to go unreported.
Guns are involved in nearly eight in 10 homicides of Black trans women and three-fourth of transgender murders overall, according to the 2017-2019 Transgender Homicide Tracker.
"Mel Groves had an incredibly bright future, but it was stolen from him well before his time. The loss of such a life is a tragedy for our community and for the world. We must work to create a society where trans people, especially Black trans people, no longer have to live in fear," said Tori Cooper, HRC director of community engagement for the Transgender Justice Initiative.
Newsweek reached out to the Jackson Police Department for comment.