Black Transgender Woman Murdered In Florida, Suspect Remains At Large
A Black transgender woman was found dead in Clearwater, Florida, over the weekend and police have issued appeals to the public to help locate the suspect in the murder.
Officers responded to Palmetto Park Apartments on West Avenue shortly after 8 a.m. on Saturday.
The body of 49-year-old Kerry Washington was found behind one of the apartment buildings, a spokesperson for the Clearwater Police Department told Newsweek.
In tributes on social media, family and friends spelled Washington's name as Keri, who was also known as "Bobo."
In a news release posted on Facebook on Monday, the police department said 59-year-old Arthur Benjamin Jr. is wanted for first-degree murder in Washington's slaying.
The department issued an appeal on Facebook for help locating Benjamin, who they said is also known as Hadeeka Shabazz.
"The suspect has an extensive criminal history and was known to the victim," police said.
They described him as just over 6 feet tall and weighing 190 pounds. He wears glasses and is balding with a white chinstrap beard, police added.
A spokesman for the police department said Benjamin remained at large as of Wednesday morning.
"Lord please continue to watch over my family," Bernadette Demps-Jackson wrote on Facebook on Sunday. "Keri Washington aka BOBO You will forever be LOVED and MISSED."
In a blog post, the Human Rights Campaign, an LGBTQ advocacy group, said Washington's death is at least the 20th violent death of a transgender or gender non-conforming person this year.
"Our community is yet again in mourning as a result of senseless acts of violence against transgender and gender non-conforming people," Tori Cooper, the director of community engagement for the HRC's Transgender Justice Initiative, said in a statement.
"Keri was at least the fourth transgender woman killed in less than 10 days, each of them Black or Brown. We urge everyone to end the stigma against transgender people, and to destroy the roots of transphobia and racism that fuel this violence."
HRC noted Washington is at least the second transgender Black woman killed in Florida this year after the murder of Alexus Braxton, a 45-year-old hairstylist, in Miami in February.
HRC said it recorded 44 deaths of transgender and gender non-conforming people in 2020— the most since the group began tracking in 2013.
Anyone with information about Benjamin's whereabouts is urged to call the Clearwater Police Department on 727-562-4242 or use tip411.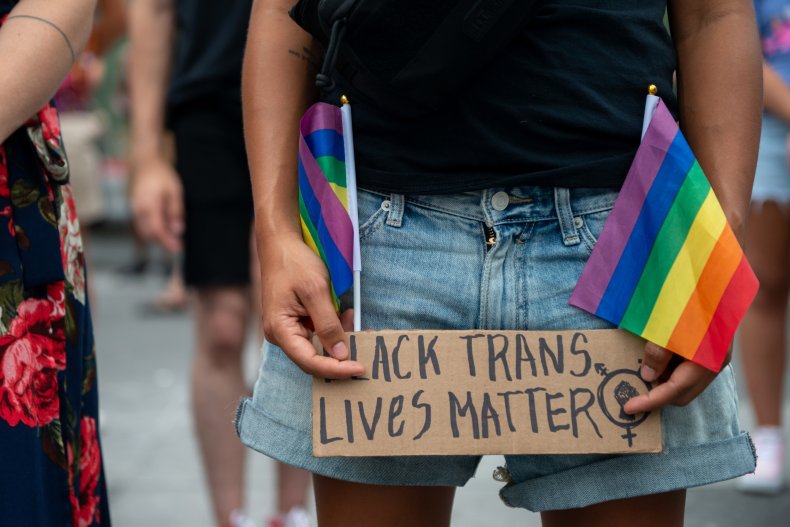 Update 5/5/21, 8.45 a.m. ET: This article has been updated with additional comment from police.