Donald Trump's Black Voices for Trump Coalition Met With Mixed Reactions
Ahead of President Donald Trump's kickoff event for the Black Voices for Trump coalition, comments from the president's detractors showed he's facing an uphill battle in rallying the historically Democratic demographic
"We know who he is. ... A man who will never stop failing black Americans and it is time for America to dump Trump," First Iconium Baptist Church Reverend Timothy McDonald, III said during a press conference on Friday.
Trump was scheduled to spend the majority of Friday in Atlanta engaging in a roundtable discussion about black voter outreach and giving a speech announcing the coalition's launch. During the kickoff event, Trump was expected to tout messages about his economic success in line with his reelection theme, "promises made, promises kept."
"We're doing very well with African Americans, I think a big factor is they're having the best economic year they've ever had in the history of our country," Trump told Bloomberg White House reporter Josh Wingrove.
Trump only received 8 percent of the black vote in the 2016 election and polls indicate that he won't be able to significantly move the needle in his favor in 2020. However, the president does have some very vocal black supporters, who often credit him with being the best president the demographic has ever had.
"He's doing wonderful with the economy, with criminal justice reform, he's uplifting black people ... His tweets, it doesn't add a dollar to my purse, it doesn't give my son a job, it doesn't help me purchase a home, it doesn't get me out of debt. His policies do," Kaaryn Walker told MSNBC.
Pastor Darrell Scott, who is part of the Black Voices for Trump coalition, told The New York Times that the campaign will highlight some of Trump's "very definitive accomplishments" to win over black voters. These accomplishments include the First Step Act, criminal justice reform that gained bipartisan support, and low employment and poverty rates.
"He delivered on promises he didn't even make," Scott added.
While his supporters champion his ability to turn the economy around, some claim Trump isn't in a position to take full credit for historically low unemployment rates. Experts note that the unemployment rate was trending downward while former President Barack Obama was in office.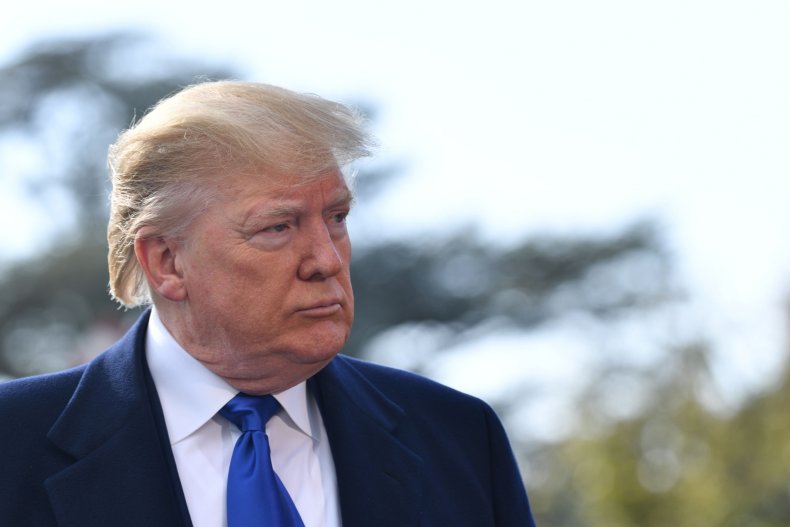 Along with low unemployment rates, the president's time in office has been marked by a barrage of criticism for his approach to minorities. He was widely condemned for claiming there were "very fine people" on both sides of the Charlottesville rally, using derogatory terms to describe African nations and comments he made about Baltimore, a majority-minority city.
Ahead of his Atlanta kickoff event, Trump's critics called him out for failing to produce results for black communities.
During a press conference, Nikema Williams, chairwoman of the Democratic Party of Georgia, said Georgia Democrats were committed to not only "fighting against Trump and his cronies" but to giving black Americans "something to fight for." In a video posted on Twitter, Congressman John Lewis said Atlanta is "too busy to hate."
For many black voters, there's little Trump could do or say that would make them cast their ballot for him, but Theodore Johnson, a senior fellow at the Brennan Center for Justice, told the Times that the outreach campaign may not be about winning voters over. According to Johnson, it's possible that the goal is to try to discourage enough moderates to not vote for the Democratic nominee, therefore giving Trump an edge.
"I absolutely think this is about creating doubt in black voters' minds about the Democratic nominee," Johnson said, adding that it would make them feel like "there's almost no one worth voting for."
Historically, the black voting demographic has overwhelmingly sided with the Democratic Party. In 2016, Trump pulled in more votes than Mitt Romney did in 2012, but there was still a large gap among black voters who supported the president compared to those who supported Hillary Clinton. Clinton's support reached 88 percent compared to Trump's 8 percent.
The president's polling in 2016 was relatively in line with the first term of his Republican presidential predecessor. In 2000, former President George W. Bush captured 9 percent of the black vote, according to Reuters.
Bush's appeal among black voters grew during his time in office, and in 2004 he received 11 percent of the vote, according to the Roper Center for Public Research Opinion. Trump may have a more difficult time boosting his support, as a September poll conducted by the Associated Press-NORC Center for Public Affairs Research found 4 percent of African American voters thought Trump's actions were good for African Americans in general.