Black Voters Showed Up for America. Here's How America Can Show Up for Them | Opinion
The sea of red cascading across the state of Michigan was akin to many states that demonstrated majority support from white voters—once again—for a racist, sexist and power-hungry authoritarian.
Save urban metropolises like Detroit.
Indeed, the final tallying scene in Detroit revealed how protesters demeaned and intimidated election poll workers at the TCF Center, attempting to halt the processing of ballots and suppress the voice of a city that was instrumental in the fate of this election. And yet, in response to the chaos that unfolded, the Reverend Steve Bland indicated that suppression efforts would falter, given that Black folks have displayed resilience from "picking cotton to picking presidents."
American democracy has always been driven by Black communities, but this truth was perhaps demonstrated most clearly during the 2020 election in Detroit, Minneapolis, Philadelphia and Atlanta. From providing the physical labor that plowed plantations, hammered steel or kept the lines moving, to enduring the exploitation that steers capitalism, Blackness has—and continues to—build America. And now, those same Black communities saved the democracy designed to disenfranchise them from the clutches of tyranny, all while battling a pandemic that is disproportionately tearing them apart.
Given that President-elect Joe Biden acknowledged the efforts of Black voters, indicating that they showed up when his campaign was at its lowest, it is imperative that he demonstrates how he'll have their back. There is promise for a more prosperous, equitable and just America; however, it neither starts nor ends with a change of government. Showing up requires tangible systemic change through expanding social and health care services and economic empowerment.
Police Reform
Race is currently relegated to an afterthought rather than a central lens by which we evaluate our policing efforts. The disproportionate representation of Black Americans in the criminal justice system and underrepresentation in mental health treatment services is a consequence of this. Integrating mental health services into policing, particularly by distinguishing crisis situations from threatening behavior, would decrease disparities in both criminal justice and mental health systems. Additionally, increasing federal and state level funding in social programs that create safe environments for children and families will give more opportunities to Black citizens, improving their health outcomes and disrupting the patterns of injustice endemic to urban policing.
Health Care Reform
With growing daily records of COVID-19 transmission, we need comprehensive health care reform now. The airborne virus may not discriminate, but societal structures do, and efforts to curb the virus must recognize this truth. Achieving racial justice in health care requires advocating for environmental justice given that Black Americans are more likely to live near particulate matter emitting facilities, an exacerbated source of respiratory illness. Additionally, historical racism impedes access to adequate health care facilities; Black communities face life threatening challenges from simply accessing treatment facilities to navigating provider biases. Efforts to combat these disparities must be sustained long beyond a pandemic because Black people matter when they are alive too, not just when they are dying.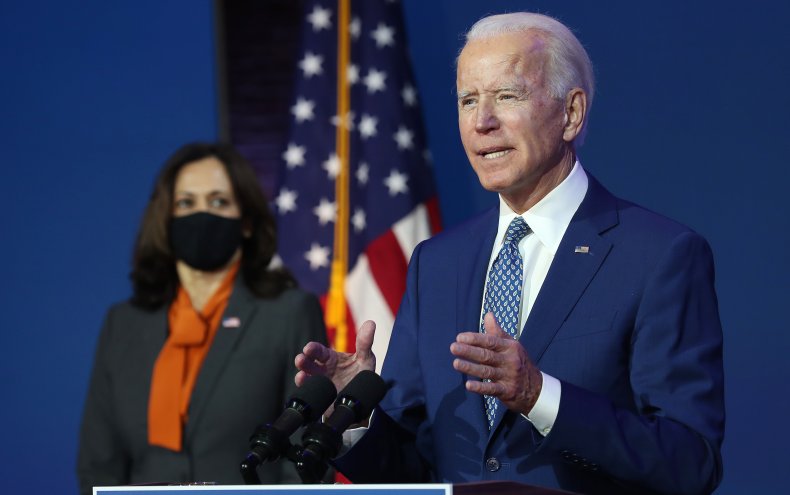 Economic Empowerment
Economic empowerment is required for the upward social mobility that will address the aforementioned problems. For example, Mayor Mike Duggan of Detroit, in directing funding to address the paucity of affordable housing in Detroit, has made strides in achieving this goal. The renewal of Detroit, however, must be a part of a national conversation around reparations and other government-supported credits that acknowledges that the American dream remains fractured as long as the "personal responsibility" narrative still stands.
In the transition from "Trumpism" to a respected democratic republic, the opposition to supporting Black citizens will certainly be firm. That 70 million Americans could vote for someone who clearly and regularly dehumanized and devalued their Black counterparts means that the bridge connecting these groups may be long and fractured. But Black people are not strangers to treks across bridges that ultimately changed America for the better.
To recognize the heroic and simply human efforts of Black citizens, it is important to move beyond "plantations and presidents" to strive for peace, prosperity and parity. Although the breath is back in our lungs after four years of exasperation, there is still much more work to be done to ensure that we can consistently and easily breathe in the United States. Biden and Harris' impending leadership is not the end of injustice for Black people, but with targeted efforts to address systemic racism and its health-impacting consequences, they will show just how much they have the back of the Black voters who showed up for them.
Divya Gumudavelly is a graduate of the University of Michigan College of Literature, Science and the Arts with a B.S. degree in neuroscience and sociology of health and medicine.
Timberlee Whiteus is a first year MPH student at the University of Michigan studying health behavior and health education.
Dr. Riana Elyse Anderson is a clinical and community psychologist and assistant professor in the Department of Health Behavior and Health Education at the University of Michigan School of Public Health. She is a resident of Detroit.
The views expressed in this article are the authors' own.