Black Washington University Students Falsely Accused of Dine and Dash at IHOP, Police Apologize
Missouri police have apologized to 10 black Washington University students after officers falsely accused them of doing a runner from an IHOP restaurant earlier this month.
On June 7, officers from the Clayton Police Department stopped a group of freshman students as they were leaving an IHOP and told they were suspected of skipping out on their bill, reported St. Louis Post-Dispatch. After the students showed them their receipts for the meals, the officers forced them to turn around and walk back into the restaurant.
Police were at the diner to investigate reports of an unpaid bill. However, when they were inside, IHOP employees told the officers that the group of black students were not the suspects involved in the incident.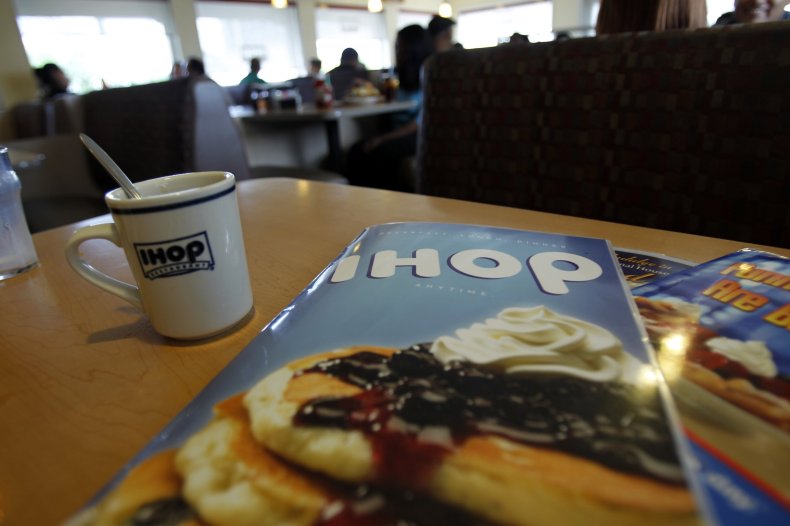 A few days after the incident, parents of the students who were falsely accused filed a complaint to the Clayton Police Department, highlighting their concerns of racial profiling, according to a statement from the City of Clayton.
Washington University also publicly condemned the false accusations as "unacceptable" and called for the City of Clayton to apologize to their "humiliated" students.
"The fact that these students, all of whom are African-American, were scared and humiliated is unacceptable to us," Washington University said in a statement. "We have shared the sentiment with the City of Clayton and have had an opportunity to meet with city leaders to reiterate our concerns."
"Conversations continue, and we are hopeful that our students will hear directly from the City of Clayton with both an explanation and an apology."
The university's Association of Black Students also demanded an apology from the police department for their poor handling of the incident, and called for the implementation of "training in racial profiling and illegal stops."
"The officers involved in this incident, a false accusation against ten black Washington University students claiming that they left a restaurant without paying, engaged in the most dangerous form of racial profiling by relying solely on the race of the incoming students when stopping them," they said.
"Such stops are illegal under the Fourth Amendment, which requires officers to have a reasonable, articulable suspicion that prompts them to engage and stop everyday citizens in a free society."
In response, the Clayton Police Department revealed that the specific IHOP where the incident occurred had made 45 reports of dine-and-dashing since January this year. They then said that the incident was just one example of "collateral damage" involved in this type of criminal activity.
However, they concluded that they will look into improving their system by studying "what could have been done better."
"Our department has and will continue to study what could have been done better in this and in all incidents where we have complaints," the Clayton Police Department said in their statement. "Even without any apparent policy or legal violations, we look for ways to improve and make our officers even more effective in positive interactions."
The Clayton Police Department did not immediately respond to Newsweek's request for comment.