'Black Widow' Disney+ Release Time: Here's When and How to Watch For Free
Black Widow was one of the first movies to be delayed because of the coronavirus. It finally arrived slightly later than expected, after MCU Disney+ TV shows like WandaVision and The Falcon and the Winter Soldier.
Nevertheless, its arrival answered some important questions about Natasha Romanoff (played by Scarlett Johansson) and her history leading up to her joining the Avengers.
It also introduced us to Yelena Belova (Florence Pugh) who will have a far bigger role in upcoming MCU projects, like Disney+ series Hawkeye.
After it spent a while as a premium download on Disney+, the time has finally come for fans to be able to switch on their TV and watch the movie as part of their subscription.
What time is Black Widow on Disney+?
Black Widow is made available to watch without a premium download on Disney+ from midnight PT on October 6, which is 3 a.m. ET.
This means fans can switch on their Disney+ and watch it free from a hefty additional price tag.
The movie was originally released on the platform at the same time as it came out in theaters back in July, but there was an additional $30 to pay, on top of the regular subscription fee.
What is the Marvel Film about?
Black Widow, which was meant to be the first Phase Four content to come out ahead of the Disney+ shows, followed Natasha in the time between Captain America: Civil War and Avengers: Infinity War.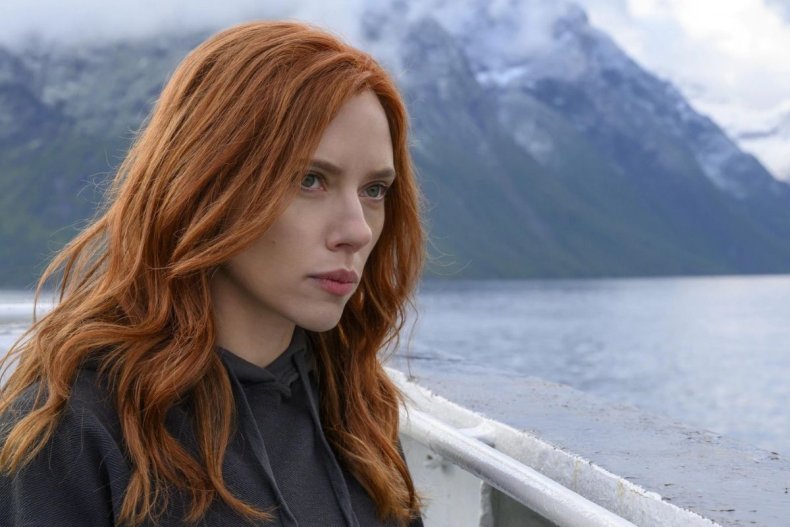 Fans will remember, when the Avengers broke apart over the Sokovia Accords, that Natasha was particularly struck by the breakdown of her crime-fighting family.
She left the Avengers compound and found herself back in Russia, where she reunited with some old frenemies to try and take down the organization that made her.
This team included Alexei (David Harbour) and Melina (Rachel Weisz) whose connection to Natasha was one she would prefer to forget.
But another was Yelena, who once called herself a sister to Natasha, before the pair developed a long-standing rift.
In losing her Avengers family, Natasha found the opportunity to renew old alliances and even friendships with those who have known her for the longest.
Is There a Post-Credits Scene?
Ahead are some spoilers for Black Widow.
It would not be a true Marvel film without a post-credits scene, so Black Widow is no different.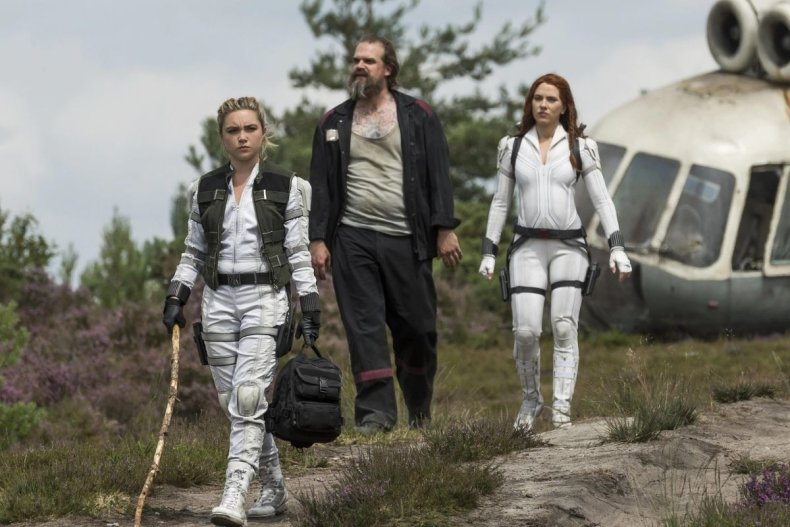 In this scene, Yelena is seen visiting the grave of Natasha after the events of Avengers: Endgame, where Natasha sacrificed herself for her team.
As she does this, she is met by a mysterious woman, Val (Julia Louis-Dreyfus) who offers her the chance to assassinate the man who "killed" Natasha: Hawkeye (Jeremy Renner).
Yelena, it seems, has been working for Val since gaining her freedom from the Red Room, and relishes the opportunity to get justice for Natasha - not realizing the truth.
Hawkeye is an upcoming Disney+ series in which Yelena appears, so it seems fair to say she will come with some big questions for Clint Barton, and possibly some other weapons.